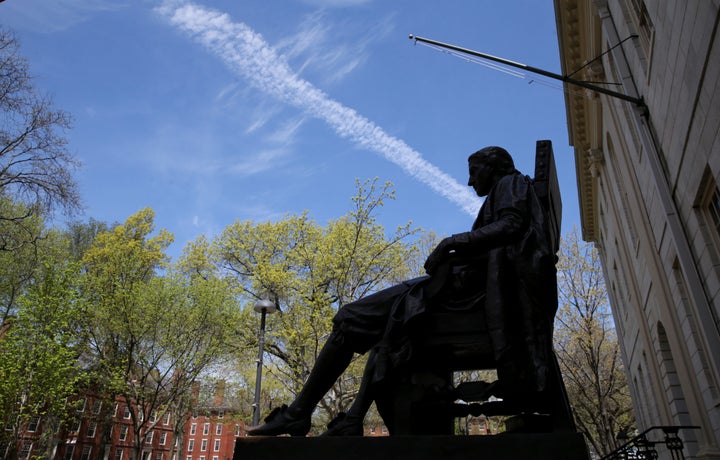 The internet is replete with near universal support for Harvard College's recent decision to rescind the acceptance letters of at least ten prospective students of the class of 2021 [the Harvard Ten].
Nasty stuff, certainly. Offensive, disgusting, crude, stupid, ignorant and vile. But does that behavior rise to the level of irredeemable? Is that behavior so egregious that Harvard can't deal with it in a more measured manner with a pedagogical objective?
Harvard could use this as a teaching moment and require the Harvard Ten to post apologies on the Facebook page as a precondition to not rescinding their acceptances. The Harvard Crimson could publish the apologies.
Perhaps the college could require freshmen to attend a debate on the intersection of hate speech, political correctness and the First Amendment.
There is no right under the First Amendment "to speak fighting words," however, "under the First Amendment, individuals do have a right to speech that... is offensive and hateful." Whether the postings of the Harvard Ten amounted to speech protected or not protected by the First Amendment isn't really the point, however, as Harvard retains the right to rescind their acceptances for behavior that brings into question their maturity and/or moral character.
But should they? The opportunity exists to open a campus-wide dialogue about these issues instead of pulling ten acceptances and hoping the whole controversy therefore dies. In sum, Harvard could allow the Harvard Ten to attend, which would spark spirited debate and turn this into a learning opportunity.
Isn't that what Harvard is in the business of doing, after all?
REAL LIFE. REAL NEWS. REAL VOICES.
Help us tell more of the stories that matter from voices that too often remain unheard.
BEFORE YOU GO