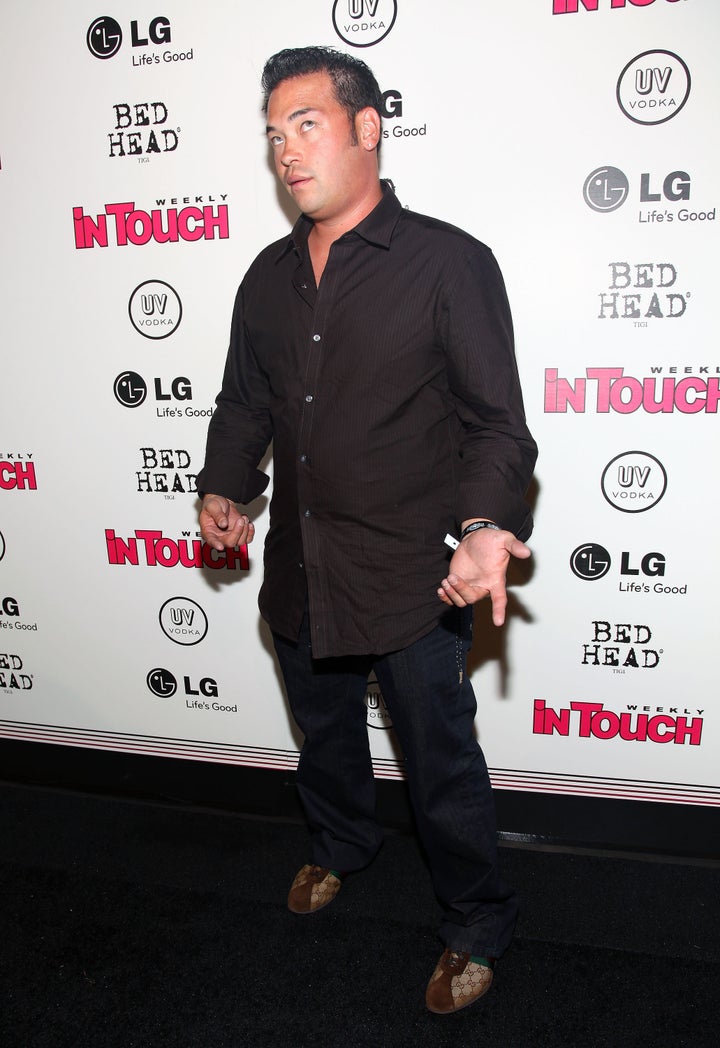 So says the attorney of Hailey Glassman, Jon's girlfriend who moved out last week amid public accusations that Jon has been pocketing thousands of dollars in back rent that Hailey's family sent him.
"It appears to be a huge publicity stunt," Hailey's attorney, Anand Ahuja, told Radaronline.com. "The police investigation is still ongoing and we are sure the investigation will reveal that someone is trying to frame Hailey."
A source told the New York Post that the media showed up at the precinct house long before the police could have tipped them off and TMZ may have been called before the police were notified.
For his part Jon is pointing the finger at Hailey. His lawyer, Mark Heller, told Radaronline.com, "Hailey Glassman is going to jail. It's a simple as that." Also, "Jon feels like he was raped."
Hailey was questioned by police Saturday afternoon, but no charges have been filed. A note left stabbed to Jon's dresser with a butcher knife called him a "cheater" and was signed with Hailey's name. Hailey's lawyer has admitted that Hailey removed a television and other belongings from the apartment but said she only took what was hers and did nothing wrong.
Calling all HuffPost superfans!
Sign up for membership to become a founding member and help shape HuffPost's next chapter