Dr. Ben Carson has made lots of controversial headlines this week with his assertion, that turns out to be qute common in certain Adventist/Fundamentalist Christian circles, that the biblical Joseph, of the book of Genesis in the Bible, in fact built the Great Pyramid of Cheops--the one that appears on the back of our U.S. dollar bill as the "Great Seal" of our nation.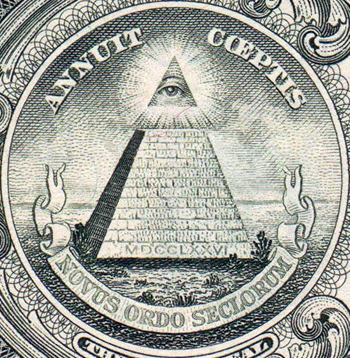 Although this assertion comes as a shock to the press and is repudiated by all Egyptologists, it has some broader background that is worth exploring--see Ana Marie Cox's very intelligent post here that offers a bit more context and background. I remember over 50 years ago reading in Halley's Bible Handbook, which over the years was the most popular "Bible Handbook" reference work in the evangelical world, this very assertion--that Joseph was the engineering genius (with God's help of course!) behind the mysterious construction of the Great Pyramid--the rest of which are cheaper and later imitations.
The late Dr. Herman Hoeh, self-educated "historian" and biblical scholar, wrote an article in the Plain Truth magazine in 1964 titled "Who Built the Great Pyramid?" that is available on-line here. He asserts that not only Joseph was involved, but the biblical figure of "Job" was in fact Cheops, the non-Egyptian king who ruled Egypt in the 18th century BCE. If you read through Dr. Hoeh's article you can see how naive readers would be taken in by his presumed knowledge of history while all mainstream historians and archaeologists, lacking biblical faith, are thus deluded and can't see the truth.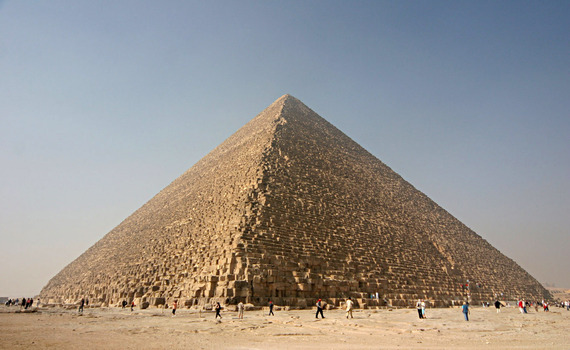 What the mainstream "progressive secularist" media, as Carson labels it, does not realize is that such ideas are quite common among mainstream Evangelical/Fundamentalist Christian circles--connected to theories about how biblical archaeology confirms the Bible's historical reliability. Dr. Carson's assertion at the 1998 Andrews University graduation ceremony speaks for itself and is totally within the parameters of the commonly held views of history, archaeology, and biblical "literalism." Listen to Dr. Carson's address here--only snippets have been picked up by the press but the entire "sermon" sheds more light on Dr. Carson and his candidacy than anything I have seen about the current controversy.
Calling all HuffPost superfans!
Sign up for membership to become a founding member and help shape HuffPost's next chapter