After Sunday's Pentecost Mass, Pope Francis approached the children with disabilities who attended the Mass. He put both his hands on top of the head of one of the children. According to a journalist of TV2000, a channel owned by the Italian Episcopal Conference, this gesture represents an act of exorcism. The network, who has a weekly programme called "Vade Retro," questioned a few exorcists who confirmed his interpretation.
The images in the video show Pope Francis having a brief conversation with the priest who is standing behind the child, after which his expression changes and his hands cover the child's head.
"The exorcists who have seen the images have no doubt: this was a liberation prayer from evil, or a real act of exorcism," adds TV2000. Their next episode of "Vade Retro" will focus on Pope Francis' battle against the Devil and its temptations.
VATICAN CITY — Is Pope Francis an exorcist?

The question has been swirling ever since Francis laid his hands Sunday on the head of a young man after celebrating Mass in St. Peter's Square. The young man heaved deeply a half-dozen times, convulsed and shook, and then slumped in his wheelchair as Francis prayed over him.

The television station of the Italian bishops' conference said it had surveyed exorcists, who agreed that Francis either performed an exorcism or a prayer to free the man from the devil.

The Vatican was more cautious Tuesday, saying Francis "didn't intend to perform any exorcism. But as he often does for the sick or suffering, he simply intended to pray for someone."

Fueling the speculation is Francis' obsession with the devil, a frequent subject of his homilies.
"The Holy Father did not intend to perform any exorcism," Vatican spokesman Federico Lombardi said in a statement, after the claims by TV 2000, which is owned by the Italian bishops' conference.

"As he often does with sick and suffering people who are presented to him, he simply intended to pray for the suffering person," Lombardi said.
What do you think? Was this an exorcism or a simple blessing? Leave your comments below.
Before You Go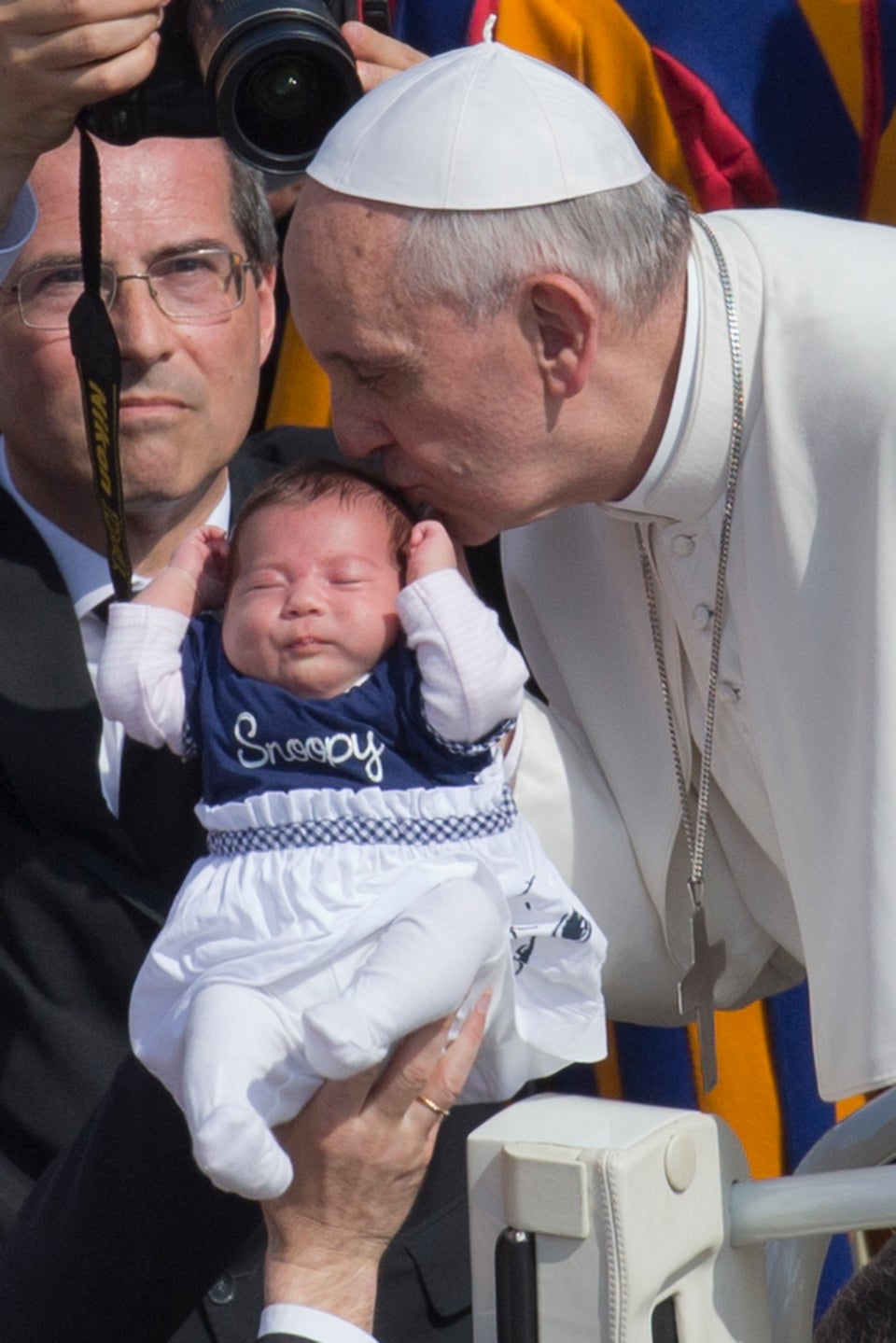 Pope Francis Quotes On The Poor
Popular in the Community