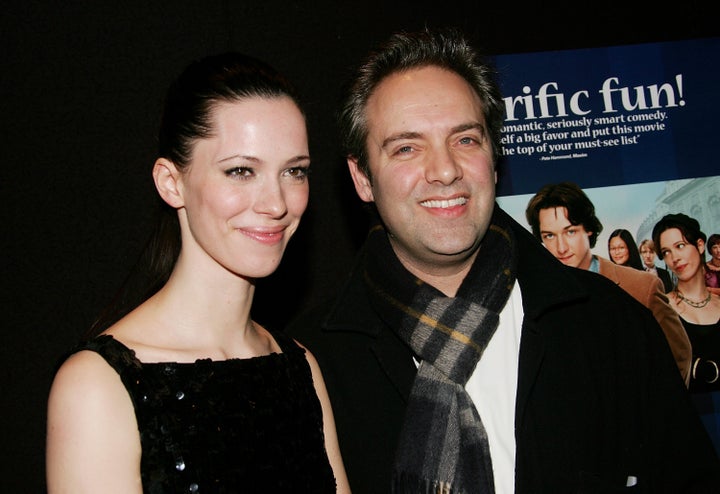 UPDATE: Mendes denies ever cheating on Winslet. "Utter nonsense," his rep said of rumors of a fling between Mendes and Hall. "Untrue and ridiculous."
The Daily Mail reports that Winslet became "frustrated" with the close friendship that developed between her husband, 44, and Rebecca Hall, 27, while they were working on theater productions together and that Hall has provided "a shoulder to cry on" as his marriage unraveled.
"When Kate found out that Sam had grown close to Rebecca she was upset," a source close to Winslet told the paper. "Rebecca is totally Sam's type - a thespian mix of brains and beauty."
Another source says that Mendes told Winslet that one relationship was not enough for life.
"They then had this big talk and he told her 'people can't be inspired by just one relationship. For me, it's never going to be about one relationship... life is a series of relationships,'" the source told the paper. "Kate told him 'For me it is, that's what I want', but Sam replied 'Well, that's not what I want' and they both knew the marriage could not go on, it was hopeless."
People reports a less dramatic end--the couple "just grew apart" and suffered from his "workaholic" tendencies.
Meanwhile, a source tells Us that it was Winslet's career that got in the way of their marriage, which ended when she agreed to shoot an HBO miniseries, 'Mildred Pierce,' in New York even though he wanted to stay in London.
"Kate told Sam, 'Your career is not more important than mine,'" the source said.
Winslet starts shooting the series in April. She and Mendes are reportedly still living in the same Manhattan building, in separate apartments. They have a six-year-old son and Winslet has a nine-year-old daughter from her first marriage.

Popular in the Community