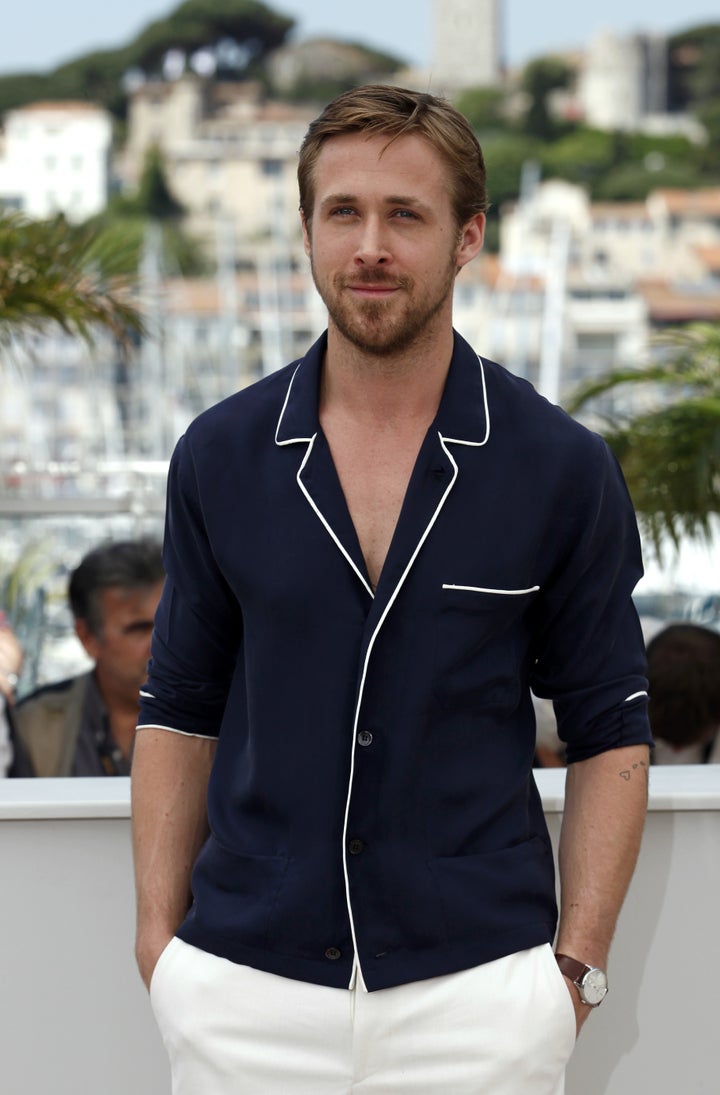 New Yorkers are pretty jaded and like to pretend they don't care when they spot a celebrity on the street. But what if that celebrity just broke up a ridiculous street fight?
That seems like definite cause to get excited, especially when that celebrity is possibly Ryan Gosling.
LainyGossip found a YouTube video uploaded August 20th, that looks an awful lot like Ryan Gosling intervening in a street fight at St. Marks Place.
Two girls were filming a fight between two men, when bystanders came to break it up. Then out of seemingly nowhere a man in a striped blue shirt and baseball hat seems to magically calm the situation.
The girls filming the incident recognize him saying: "That's the guy from the movie... 'The Notebook'," referring to Gosling's 2004 weepy romantic hit with Rachel McAdams.
The other girl heard on camera doesn't seem to believe that it's really Gosling. She shrieks, "Are you serious? Is it? You're lying, You're lying."
But as the camera moves closer it really does look like Gosling, complete with the bleach blond hair he's been sporting while filming "The Place Beyond The Pines."
Update: Watch the confirmed footage here.
Popular in the Community