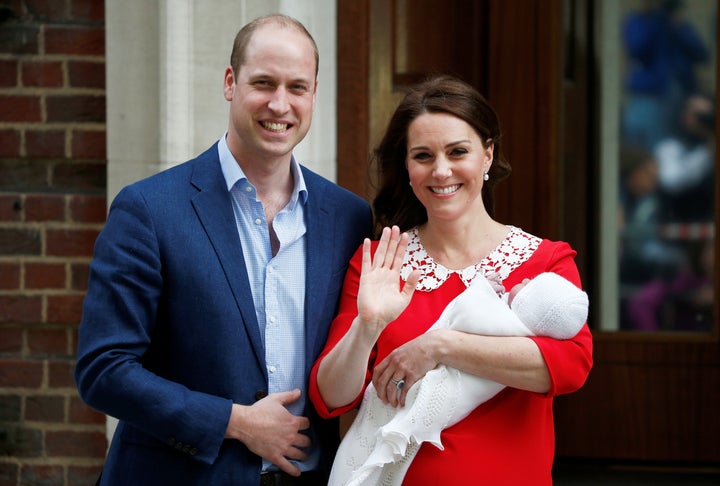 We might have another clue about the new royal baby's name, thanks to the family's official website. It seems the Duke and Duchess of Cambridge may name their son Albert.
On Monday, Kensington Palace shared the news that the former Kate Middleton and Prince William had welcomed a baby boy, and the couple made their first appearance with the newborn when they left the hospital later that day.
Although the palace announced Prince George's and Princess Charlotte's names two days following their births, the world is still waiting to learn the newest royal's name. But the family web developer may have inadvertently spoiled the secret.
On Thursday, the Daily Mail reported that the royal family's website seems to have a page reserved for a Prince Albert. Indeed, if you visit royal.uk, you'll find pages for many members of the family by typing their names ― separated by dashes ― after the URL. So, royal.uk/prince-harry brings up a page devoted to the life and work of Prince Harry and royal.uk/the-duke-of-cambridge does the same for Prince William.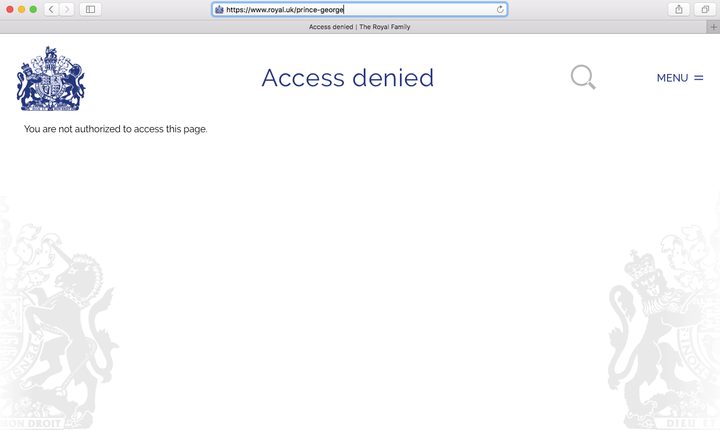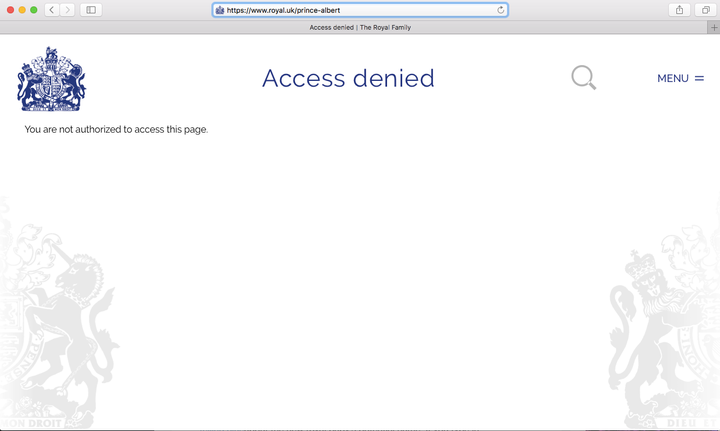 While this may not necessarily mean anything, it seems worth noting that this trick doesn't work for any of the other top predicted names for the new prince, like Arthur, James and Frederick.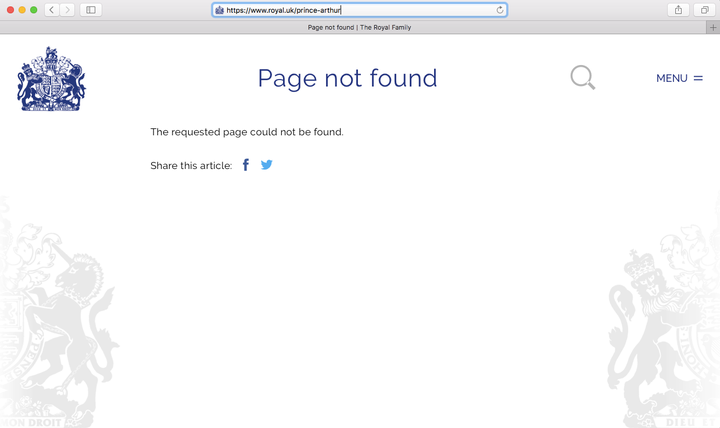 If the baby's name is in fact Albert, this will mean a bit of an upset in the royal betting world.
Before the baby was born, the British betting company Ladbrokes revealed that the name Arthur was the favorite, with 5-1 odds. Albert was in third place with 10-1 odds, behind James at 8-1 and ahead of Frederick and Philip, both with 16-1.
The name Albert would honor Queen Elizabeth's father, King George VI, whose given name was Albert Frederick Arthur George. Family and close friends called him "Bertie."
Of course, this "clue" may not be a clue at all. At least one Twitter user has suggested that this website feature is related to the fact that Queen Victoria's husband, Prince Albert, has a page on the website.
As of publication, there's no official news on the baby name front. When asked about his newborn's name on Thursday, Prince William replied, "I'm working on that one. You'll know soon, you'll know soon."