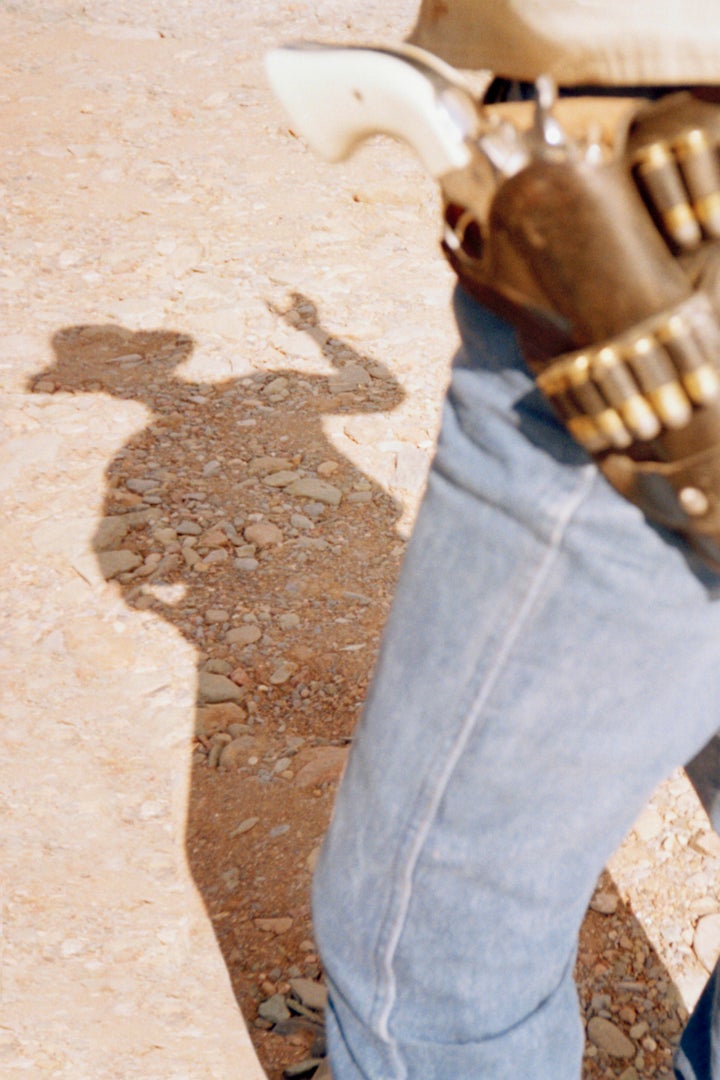 After a decision by the Supreme Court affirming the right of individuals to own guns, then-Chicago Mayor Richard Daley sarcastically said, "Then why don't we do away with the court system and go back to the Old West, you have a gun and I have a gun and we'll settle it in the streets?" This is a common refrain heard in the gun debate. Gun control advocates fear -- and gun rights proponents sometimes hope -- the Second Amendment will transform our cities into modern-day versions of Dodge.
Yet this is all based on a widely shared misunderstanding of the Wild West. Frontier towns -- places like Tombstone, Deadwood, and Dodge -- actually had the most restrictive gun control laws in the nation.
In fact, many of those same cities have far less burdensome gun control today then they did back in the 1800s.
Guns were obviously widespread on the frontier. Out in the untamed wilderness, you needed a gun to be safe from bandits, natives, and wildlife. In the cities and towns of the West, however, the law often prohibited people from toting their guns around. A visitor arriving in Wichita, Kansas in 1873, the heart of the Wild West era, would have seen signs declaring, "Leave Your Revolvers At Police Headquarters, and Get a Check."
A check? That's right. When you entered a frontier town, you were legally required to leave your guns at the stables on the outskirts of town or drop them off with the sheriff, who would give you a token in exchange. You checked your guns then like you'd check your overcoat today at a Boston restaurant in winter. Visitors were welcome, but their guns were not.
While people were allowed to have guns at home for self-protection, frontier towns usually barred anyone but law enforcement from carrying guns in public.
When Dodge City residents organized their municipal government, do you know what the very first law they passed was? A gun control law. They declared that "any person or persons found carrying concealed weapons in the city of Dodge or violating the laws of the State shall be dealt with according to law." Many frontier towns, including Tombstone, Arizona--the site of the infamous "Shootout at the OK Corral"--also barred the carrying of guns openly.
Today in Tombstone, you don't even need a permit to carry around a firearm. Gun rights advocates are pushing lawmakers in state after state to do away with nearly all limits on the ability of people to have guns in public.
Like any law regulating things that are small and easy to conceal, the gun control of the Wild West wasn't always perfectly enforced. But statistics show that, next to drunk and disorderly conduct, the most common cause of arrest was illegally carrying a firearm. Sheriffs and marshals took gun control seriously.
Although some in the gun community insist that more guns equals less crime, in the Wild West they discovered that gun control can work. Gun violence in these towns was far more rare than we commonly imagine. Historians who've studied the numbers have determined that frontier towns averaged less than two murders a year. Granted, the population of these towns was small. Nevertheless, these were not places where duels at high noon were commonplace. In fact, they almost never occurred.
Why is our image of the Wild West so wrong? Largely for the same reason these towns adopted gun control laws in the first place: economic development. Residents wanted limits on guns in public because they wanted to attract businesspeople and civilized folk. What prospective storeowner was going to move to Deadwood if he was likely to be robbed when he brought his daily earnings to the bank?
Once the frontier was closed, those same towns glorified a supposedly violent past in order to attract tourists and the businesses to serve them. Gunfights were extremely rare in frontier towns, but these days you can see a reenactment of the one at the OK Corral several times a day. Don't forget to buy a souvenir!
The story of guns in America is far more complex and surprising than we've often been led to believe. We've always had a right to bear arms, but we've also always had gun control. Even in the Wild West, Americans balanced these two and enacted laws restricting guns in order to promote public safety. Why should it be so hard to do the same today?
Support HuffPost
The Stakes Have Never Been Higher
Popular in the Community