The Cool Kids is a HuffPost series documenting creative humans shaping present day society with their work and outlook.
Natasha Case | CEO | Coolhaus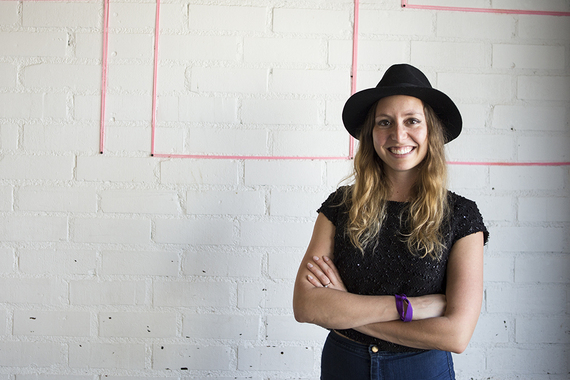 Natasha Case is a self described big picture, bohemian thinker that enjoys taking risks. While studying architecture at UC Berkeley, she had the light bulb idea of educating consumers about architecture and design through an inventive, unexpected platform -- food. Her concept evolved into a refined vision involving ice cream while obtaining a master's degree from UCLA and working at Walt Disney Imagineering afterward. When Natasha met her wife, Freya Estreller in 2009, the two worked together to bring her architecture and an ice cream idea to market and established the brand, Coolhaus.
Coolhaus, at its core is architecturally-inspired gourmet ice cream known for their inventive flavors and naming mechanisms. For example, the popular Louis Ba-Kahn sandwich boasts brown butter candied bacon ice cream and their Mintimalism pint packs in their signature dirty mint chip recipe to the brim. In the last six years, Coolhaus has grown from a few ice cream trucks in Los Angeles to a national fleet. They have established two brick and mortars and partnered with over 5,000 retail outlets around the country to sell their sandwiches, pints and bars. This includes the big players like Whole Foods and Safeway.
Since she and Freya co-founded Coolhaus, Nastasha has been recognized by Forbes Magazine's 30 under 30, she serves as a key voice in today's #girlboss movement and she has created a product that has fans raving: "They sprinkle heaven and wonderfulness in their ice cream."
This CEO has everything to smile about. I caught up with Natasha at the Coolhaus headquarters in Culver City to talk about activating personal will, Whiskey Lucky Charms and how "Farchitecture" is a thing.
Tell me about Coolhaus:
We are an innovative, unique, design-laced dessert company known for our ice cream sandwiches in edible packaging named after architects, launched from trucks back in 2009. We have forayed our humble beginnings into a national fleet of trucks, two brick and mortars, and a distribution business of pre-packaged sandwiches, pints and bars in 5,000-plus retailers around the country. We are also sold at select restaurant partnerships like Umami Burger. We have not changed a thing about how we source or manufacture, or our crazy flavors like Fried Chicken & Waffles or Whisky Lucky Charms ice cream.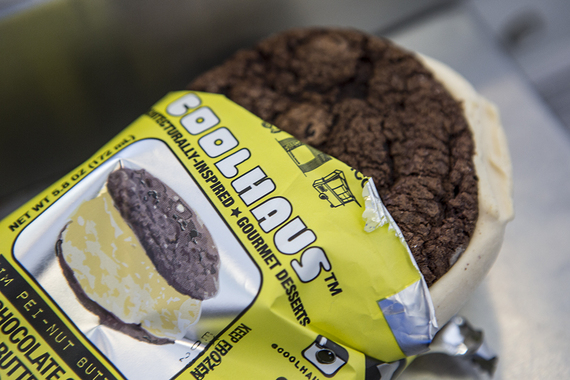 Why ice cream?
It has such a broad appeal -- nobody is immune to its deliciousness and its nostalgic draw and it's a great canvas for flavor experimentation.
What inspired Coolhaus?
My background is in architecture. I wanted to do something to make design more fun and accessible (architecture is a public profession after all) -- I discovered food as the perfect medium and trope.
I started to experiment with different concepts in food related to architecture (I called it "Farchitecture") as early as my college days, and noticed it really hit a chord with people.
Coolhaus (naming home-made ice cream and cookie combinations after architects and architectural movements) was the first project under the Farchitecture umbrella to really have legs. It came at a time in 2009 when bringing levity and knowledge to a recession-struck field was valuable, and there was an opportunity to innovate as far as product and being first to market with a gourmet dessert truck.
When did you discover you were onto something?
One of my first customers ever was at the Disney Holiday Craft Fair and she came back for seconds, thirds... not even caring what she was spending on ice cream.
Also, I had only been making Coolhaus product a few weeks when I met Freya. With a partner who had an aligned vision and a complimentary skill set, we knew nothing would get in our way of being our generation's Ben & Jerry's, ha!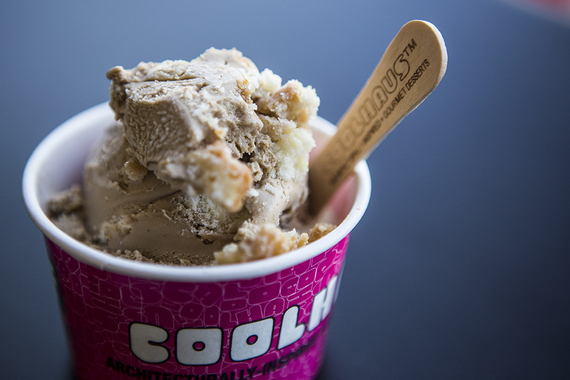 What inspires your flavors?
What I want to eat: sweet and salty, boozy, smoky, deconstruction of savory dishes that are unexpectedly good in ice cream form.
What drew you to your work?
Passion, and honestly... fearlessness. Just having a vision in my head that I knew could be accomplished, and that I was in the right place at the right time to execute it. Also, getting to grow the company with Freya was hugely challenging, but a blast!
Who is your mentor?
Bobby Margolis, our Chairman of the Coolhaus Board and Freya Estreller, my wife and the co-founder of Coolhaus.
What is one thing you have learned that continues to remain present in your career path?
Think BIG.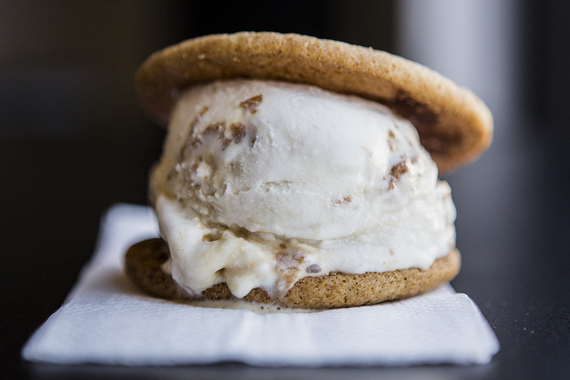 What do you discover about yourself through your work?
I discovered that I love to lead, motivate, and have fun while working hard.
Tell me something you see at the Forbes' summits, others do not get to experience.
I think particularly from entrepreneurs there, just how hard it is to run a business, and how crucial it is to network and share stories, bad and good.
What do you hope to achieve with your work?
To inspire people to be unafraid to take an alternative career path, take a risk, and think outside the box. I also hope that our ice cream will be known as a product that represents the zeitgeist of our time.
What does your work contribute to society?
Re-thinking everything.
For example, our edible wrapper: why not have a wrapper that can be zero waste?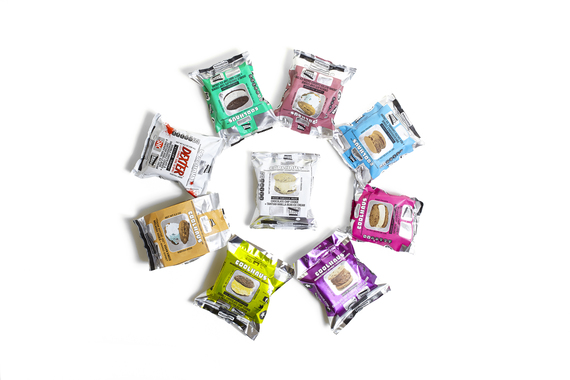 Why is your work important?
Food is such a frequent, undeniable hobby to all. Getting to make a mark as far as moving the dial on how we eat, what we eat, where we eat it -- it's bound to have impact. I love that my architecture + ice cream concept has hit a chord with people, and I do feel we have transformed the public's expectations as far as ice cream.
As an entrepreneur, what do you hope to contribute to the world?
Mentoring, especially women, to see that so much of manifestation comes from personal will... and also helping them to THINK BIG. Last, making sure nobody feels like an outsider when it comes to a brand.
As a human, what do you want to contribute to the world?
Making people see fun and whimsy in all things. 
What is your personal Mantra?
You can walk through a wall if you don't know it's there. 
Calling all HuffPost superfans!
Sign up for membership to become a founding member and help shape HuffPost's next chapter