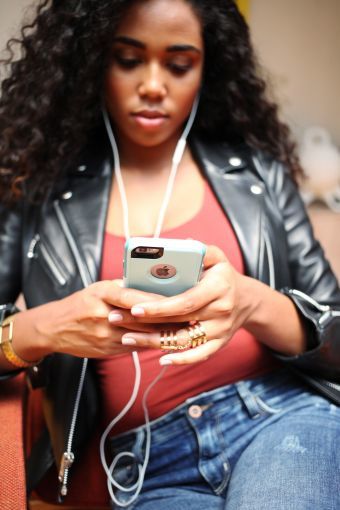 If you got an out-of-the-blue text from an ex while drinking eggnog 'round the Christmas tree this week, you're not alone. Hearing from ghosts of romantic partners past around the holidays is actually so common it has a name: Marleying.
In case you don't catch the reference, Marleying gets it's name from Marley, the stingy late business partner of Scrooge in "A Christmas Carol." It was coined by online dating website eHarmony after the company surveyed more than 4,000 British adults and asked whether they had gotten a text from an ex around the holidays.
The study found that 11 percent of singles surveyed have been Marleyed, while 8 percent have contacted an ex themselves.
But why does this happen more during this time of year? Experts say it's a mix of nostalgia, loneliness and opportunity.
"The end of the year makes many people feel introspective," Erika Martinez, Psy.D, licensed psychologist, told Bustle. "It's not unusual for exes to reach out since they've been reminiscing and feeling nostalgic. This is especially true when there's more possibility of connecting as people return home for the holidays."
Although this data was taken from just people in the U.K., it's not too difficult to believe that it happens in the U.S., too. After all, we're not above a nostalgia hookup with an old flame. A U.S.-based survey of 1,000 people from Trojan earlier this year found that 60 percent planned on having casual sex while they were home for the holidays, and one third of those people planned to hit up an ex.
Of course, that doesn't mean everyone is looking forward to rekindling an old romance. If you've been Marleyed or plan on getting in touch with an ex over the next few days, remember that it's okay for anyone to refuse to meet up.
"Just because you are at home visiting your old haunts, doesn't necessarily mean you should feel compelled to haunt a former partner," Rachael Lloyd from eHarmony told Mashable. ″Though some people are happy to reconnect with an ex over Christmas, it's important to ensure you are both on the same page to avoid confusion or hurt."