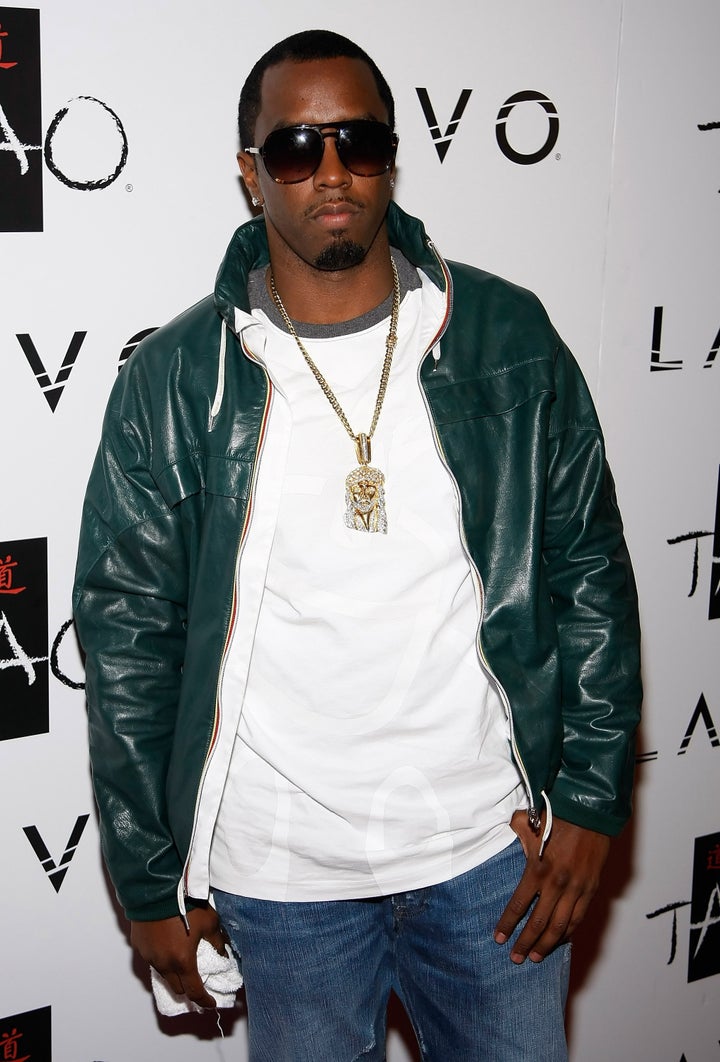 Tara Reid flashes her implants on the cover of the January/February Playboy, but if you need further incentive to buy the issue, there is an interview with Sean Combs inside.
Diddy tells the men's mag all about the amount of sex he enjoys as a self-described "American rap-star dream." Here are some choice quotes:
On his star-crossed relationship with an unnamed celebrity:
"There was a young lady who's an actress. She's famous. I liked her, so I was willing to do whatever I had to do... We started spending time together, but we were prisoners of our celebrity. She took me out to dinner after we got to know each other and hit me with a line that was straight out of the movies. She said, 'You know this will never work, right?' I knew she was right...This was going to shake up the world. It would have been a Puff and J. Lo situation, part two."
On his childhood mission to lose his virginity:
"I tried to lose my virginity when I was seven years old. I was on top of a girl who was nine or 10, but it didn't happen -- so everybody doesn't have to bug out. My mother and the babysitter whipped my ass, but it didn't knock me off my mission."
"When I was 13, and I felt I was a porno star because I'd been watching porn for so long. In the Bronx you could get a hotel for an hour. I always had $20 or $30 to take a chick to a hotel. I'm proud to say I love sex. You might catch me in a porn store at any given moment--it ain't nothing I'm ashamed of."
Popular in the Community