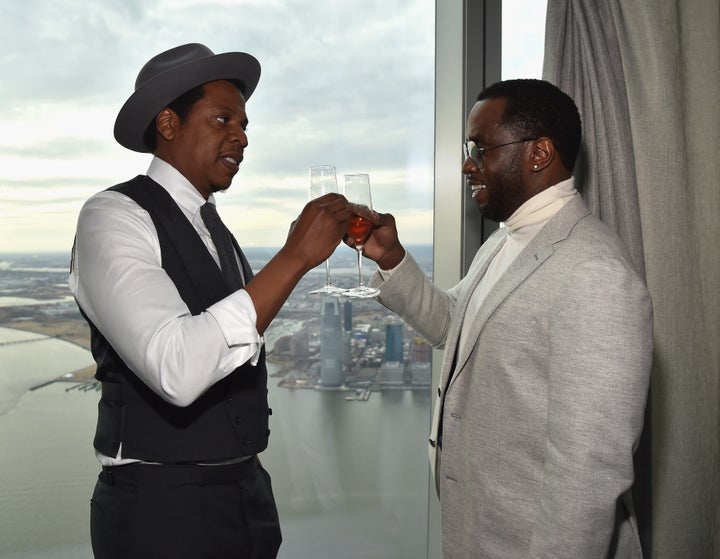 The diversity of Grammy nominees this year has Sean "Diddy" Combs reminiscing about how far hip-hop has come.
In a tweet Sunday night, the rapper and entertainment mogul hailed the award show for having its most diverse list of nominees yet, with hip-hop well-represented.
"Hip Hop was seen as a non priority in the 90s, it was seen as a genre of music that wouldn't last," Diddy tweeted. "It was so raw and infectious that it broke out of just being a trend and became the culture."
For the first time since 1999, Album of the Year nominees did not include a white man. Four of the five nominees were people of color. It's a stark change considering a white act has won the category for the past nine years. The diversity in nominees may be due in part to changes to the voting process implemented by the Recording Academy this year. As Diddy pointed out, this led to more recognition for hip-hop, a genre that was largely ignored when it was first created.
The Grammys have a contentious relationship with hip-hop. Although Kendrick Lamar and Jay-Z led the pack in nominations this year, with seven and eight, respectively, neither has won Album of the Year. Most notably, Lamar was snubbed in 2016 when Taylor Swift's "1989" won over "To Pimp a Butterfly." On Sunday, Lamar took home a number of awards including the category Rap Album, but Album of the Year remained elusive for both hip-hop artists. Instead it went to R&B artist Bruno Mars.
Popular in the Community