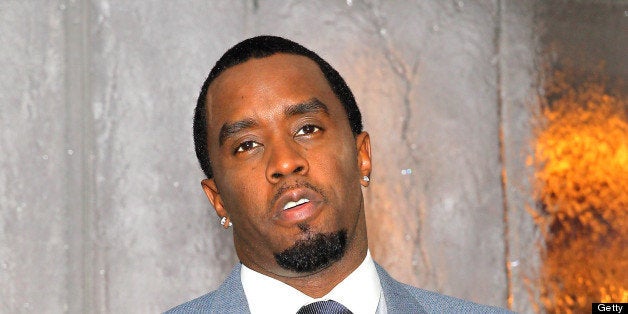 Sean "Diddy" Combs made "one of the biggest announcements" of his life on Thursday morning.
The 43-year-old entrepreneur struck a carriage deal with Time Warner Cable for distribution of his next project, Revolt TV. The music-themed television network will launch this fall and will now be available to TWC customers. It was announced earlier this year that Combs also reached a deal with Comcast.
"This is a landmark distribution deal that demonstrates Time Warner Cable's commitment to bringing a platform for music artists and fans to their subscribers," Combs said in a statement. "It positions Revolt to come out of the gate strong, and we look forward to igniting the passion of initial audiences across the U.S."
"When I was growing up, I was watching television all the time -- I used to wonder, 'Why don't those people look like me, or talk like me or walk like me?' So thank you to Comcast; my hat goes off to you for being the first to step up," Combs said at the time of the network's initial launch announcement. "I would also like to encourage and to invite Time Warner, DirecTV, Cable Vision and all the other distributors to come and get down with the get down. Because Revolt TV is bringing that revolution that television needs."
The rapper/producer/actor took to Twitter on Thursday morning to publicize the news.