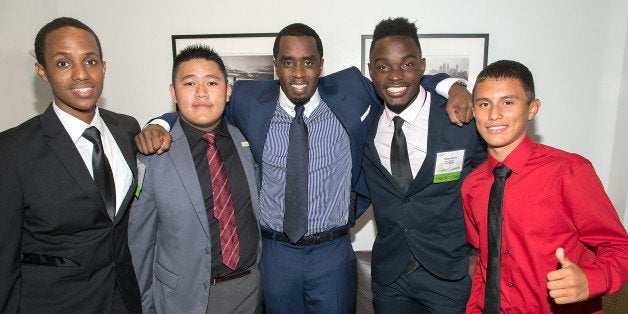 Sean "Diddy" Combs says he always knew what he would be when he grew up.
"I understood that it was being an entrepreneur, I understood that that was my career path," the 43-year-old multihyphenate told the Huffington Post at a New York event for Network for Teaching Entrepreneurship's National Youth Entrepreneurship Challenge. "Being an entrepreneur means freedom, it means independence. It means being invested and believing in myself."
The man behind Bad Boy Records, Ciroc, Sean John and a host of other ventures channeled Warren Buffet when asked how he would advise young entrepreneurs, reminding them "to be a master in whatever category that you're in."
"I did the research and did the work to make sure that I was a master in whatever category I went into, too," he said. "If I went into apparel, I wanted to know everything about that. I went into spirits, so I knew everything about that. I'm starting Revolt, and I'm still learning on that one. [Laughs] But it's about starting a brand, which I'm a specialist at."
The rapper and business mogul cited a catch phrase he said he developed when he was 19 that still guides him in his business dealings today: "Don't be afraid to close your eyes and dream, but then open your eyes and see." In other words, he said, it's important for aspiring entrepreneurs to think in limitless terms, but "wake up from the dream and be realists."
While his advice might be timeless, however, Diddy (who isn't worried about much these days) said the start-up landscape has changed greatly since he started Bad Boy Records in 1993 after being fired from Uptown Records. "I think it's easier now [to start a company]," he said. "Over the years, entrepreneurs -- people take it as a serious career and respect entrepreneurs, because they're risk takers. Now people celebrate entrepreneurship. Before, it was just, 'That guy's crazy! He needs to get a real job!'"
Young entrepreneurs and job seekers are coming of age in an economy that's harder to break into than ever. The share of young people with a job or actively looking for one is at its lowest point since 1972, a recent study from Georgetown University's Center on Education and the Workforce found. And things may only get harder; by 2020, 65 percent of jobs will require a degree beyond high school, compared to 59 percent today.
"The economy is not really protective of the future and so (young people) have to deal with the reality," Diddy said. "It's harder out there than ever so you have to be smarter than ever have more tenacity, be relentless."
Despite the tenuous situation, Diddy is forging ahead with perhaps his biggest venture to date. Revolt, already a popular entertainment news website, will launch as a television network on Oct. 21. "I'm a music fan and I saw a lot of the real music not getting the support or the platform," Diddy said "I'm also a recording artist, and I found myself, my press people, calling 'Dancing With the Stars' to see if I could perform, and I was like, 'Yo, this is crazy. Music doesn't have a home -- music is homeless.'"
"I wanted to change that -- I want to create the ESPN of music," he continued. "You cover music from a very serious journalistic angle and we play only the best of music, where people expose their souls and give me something to cry to, laugh to or dance to. Get back to what music is about, and not just what radio is playing, but what people are feeling."
The Network for Teaching Entrepreneurship, which hosted the event where Diddy spoke Thursday, aims to prepare low-income teens for this reality by providing them with skills and mentorship as they start their own businesses.
The 39 teen business owners gathered in New York Thursday to compete for $25,000 worth of cash and prizes were the best of the best. Seventeen year-olds Jesus Fernandez and Toheeb Okenla took home the top prize for their business which sells soccer socks with pockets built in to protect from shin splints.
Diddy, who presented the Network for Teaching Entrepreneurship with a $250,000 check, left his mark on some of the young dreamers. "It's crazy how, like, he's just a normal person," one said backstage.
Before You Go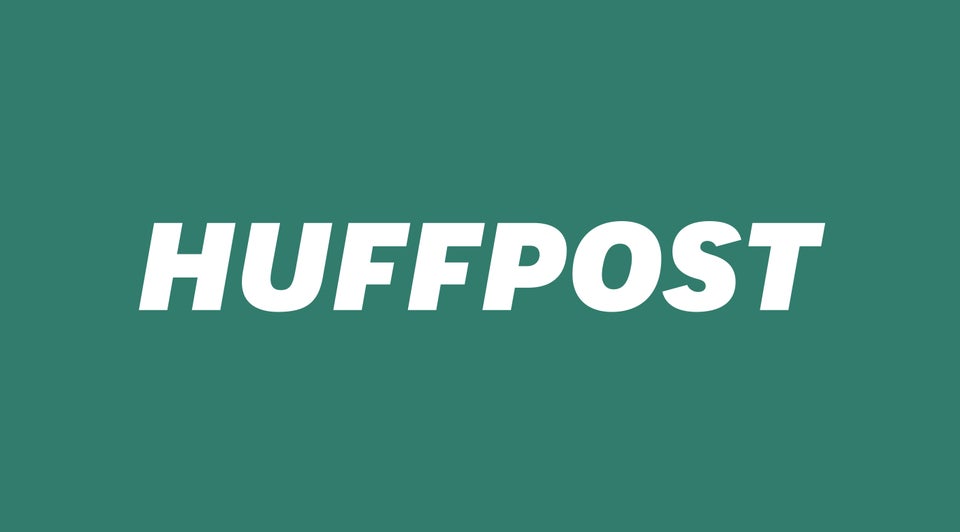 FALL MUSIC PREVIEW 2013