Holocaust's forgotten victims
Annelise, or Ali to her parents, was a happy go lucky girl. She also had Down syndrome. In 1943, at the age of five, she was taken from her home and brought to Waldniel, a hospital for disabled children and adults. Ali died 19 days after arriving here. Dieter, Ali's younger brother, was 18 months old at the time. More then seventy years later, he holds his sister's records in his hands. "My sister died from a dose of 'luminal'... at the time the 'favoured way' to dispose of disabled children. They would get a very high temperature; lung infection, and then that was that."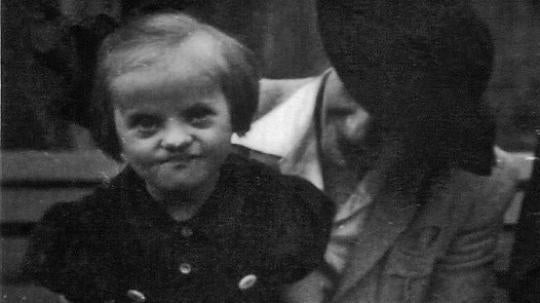 Ali was one of the victims of the Nazis "Aktion T4 euthanasia" program. The program targeteted the mentally ill and disabled by granting them a "mercy death". The Nazi regime used the term as a euphemism: the aim however was not to relieve suffering but to exterminate 'useless lives'. The Nazis used pseudo-science and economic savings to justify the killings.*) By the end of T4 hundreds of thousands of innocent lives had been taken; all in the name of supposed 'National Health'. These are Holocaust's forgotten victims.
*) 'Science and the Swastika' In depth documentary that shows how Nazis used pseudo-science and propaganda to 'justify' the elimination of vulnerable groups op people and experiment with human life.
Euthanasia of disabled children is happening again
'Never again' did not prevent the revival of "mercy killing" from spreading across the globe. In 2001 the Netherlands adopted legislation that allows euthanasia for terminally ill patients. Since then several countries (Switzerland, Belgium, Canada and several States in the USA) have adopted 'euthanasia' as a way to reduce healthcare spending.
In just over a decade the Netherlands and Belgium have moved from euthanising the terminally ill to include 'patients with non-terminal diseases, dementia, mental illness, alcoholism and children'.
Prenatal screening and selection programs replaced infanticide
In 2017 the Netherlands will make NIPT (Non Invasive Prenatal Testing) available to all Dutch pregnant women. NIPT can predict, with reasonable accuracy, a range of chromosomal and genetic variations in the unborn child by testing the blood of the mother. NIPT is aimed at Down syndrome. The Dutch Health council has acknowledged that standard introduction of NIPT into healthcare will increase the uptake of screening. With abortion rates higher than 90 percent, the Dutch government takes systematic measures to impede the birth of a group of persons based on shared genetic features, leading to the deliberate destruction of the group itself.
Eradication of disabilities requires perpetual funding
Of course it isn't possible to 'eradicate' disabilities: women will continue to conceive such babies. Therefore the systematic screening of women and selection of disabled babies is a moral and emotional black hole that requires continued funding.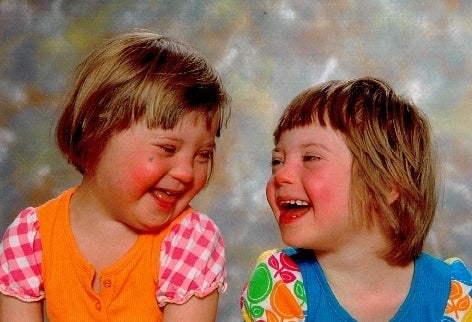 Never again
I have two daughters. They both have Down syndrome. They taught me what love really means. They showed me a world that they see and that they are in. It's a beautiful world where everyone loves one another and the sun always shines.
It breaks my heart to know that almost all women terminate their pregnancy if their baby is identified with Down syndrome. But how can I blame them? Marketing and media are still used to condition the public to think of disability in terms of suffering and burden.
Tests are promoted with the slogan "freedom of choice" and selective abortion is passionately defended by many. But the dehumanization and eradication of specific groups of people is not a sign of dignity, freedom or progression. It is, and always has been, a sign of a population which is being controlled.
'Never again' are meaningless words if our actions don't match.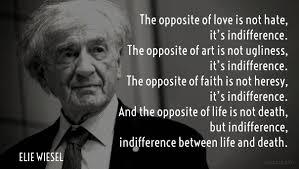 Please act and sign the petition to urge the United Nations to remind countries of their obligation to protect the inherent humanity and dignity of all human beings.
Calling all HuffPost superfans!
Sign up for membership to become a founding member and help shape HuffPost's next chapter
This post was published on the now-closed HuffPost Contributor platform. Contributors control their own work and posted freely to our site. If you need to flag this entry as abusive,
send us an email
.