Diego Klattenhoff gets that viewers love "Homeland." He especially understands the diehard fans who love the performances by Emmy winners Damian Lewis and Claire Danes. But he's not sure why there's all this hate for Dana Brody, the teen daughter of Lewis' character played by Morgan Saylor.
In an interview with HuffPost Live, Klattenhoff called the anti-Dana phenomenon a "weird thing."
"There's two sides to the sword. It's like, for as many people that love you, there's all the people out there who hate you. Whether what you're doing goes against what their favorite character is doing -- there's no way to ever please everybody. You can be amazing as Damian and Claire ... it doesn't matter, somebody is always going to take it into some kind of weird realm of hatred and bile. I don't know what's going on. Morgan's a terrific actor. She's a real sweet girl," he said on HuffPost Live. "I don't know whether it's an anomaly -- people love this show. They love it so much they have they have these deep-seated opinions. They're so emotionally attached that they don't really think about that she's a 16-year-old kid. Put yourself in her shoes. I think it has more to do with, 'You're getting in the way of goddamn Claire and Damian -- I love them!'"
Klattenhoff can currently be seen on NBC's "The Blacklist." Watch the video above for more from the actor.
"The Blacklist" airs Mondays, 10 p.m. ET on NBC.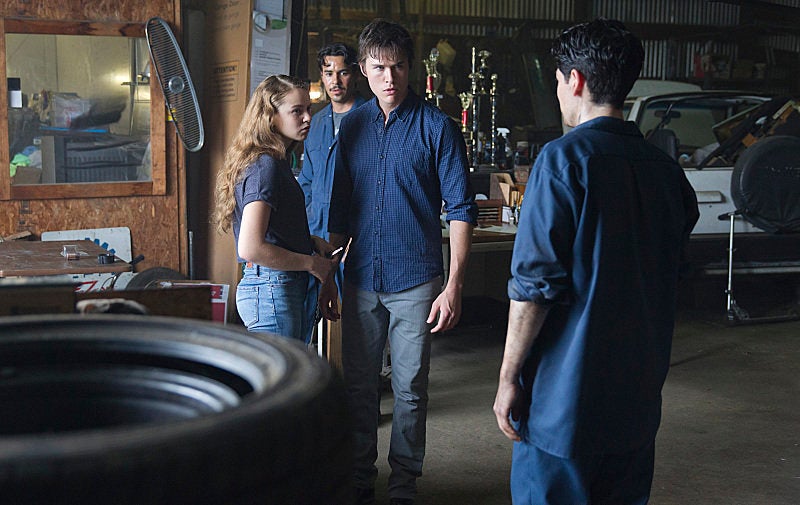 'Homeland' Season 3 Photos