Normally we consider the artwork adorning office walls a step above dentist waiting room art. But the painting titled "El Albanil," which hung behind the office door of Texan Rue Ferguson, is a glaring exception.
The unassuming piece, bought by Ferguson's great grandparents in 1920, is actually a masterpiece by Mexican muralist Diego Rivera, as Antiques Road Show revealed last week. The painting, made when Rivera was only 18 years old, is worth between $800,000 and $1 million, but it lived in obscurity in Ferguson's home office for years.
According to the Corpus Christi Caller, Ferguson's great-grandparents originally purchased the work in Mexico and passed it on to his parents, who thought it was a fake. They then kept the work in storage, unaware of its true value. While any Rivera work would be worth a hefty sum, this painting holds particular importance because it shows a young artist of note still developing his craft. Ferguson realized the weightiness of the piece and decided the work likely "needs to be in a museum where everybody can look at it," as he explained during his PBS appearance.
See the great reveal below and prepare to be jealous.
See other dramatic art finds in the slideshow below: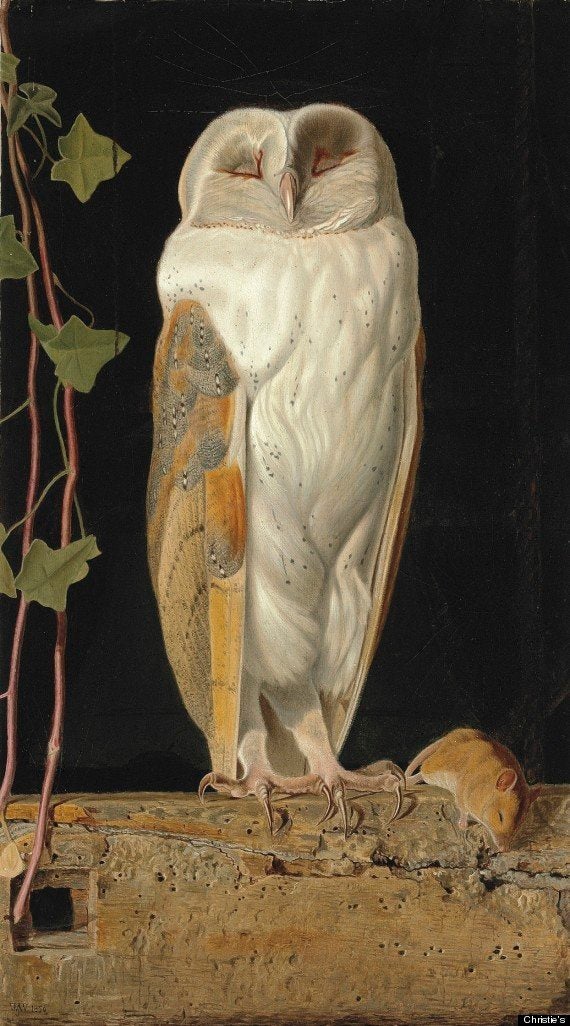 The Most Dramatic Art Finds Of 2012
Popular in the Community