The denim-heavy brand's new campaign, "Make Love Not Walls," is a blatant rebuke of Trump's proposed border wall with Mexico. A statement from Diesel says the ad, which was photographed and directed by David LaChapelle, comes during "a crucial historical moment, where hate, walls and fear seem to prevail."
Doesn't get much clearer than that.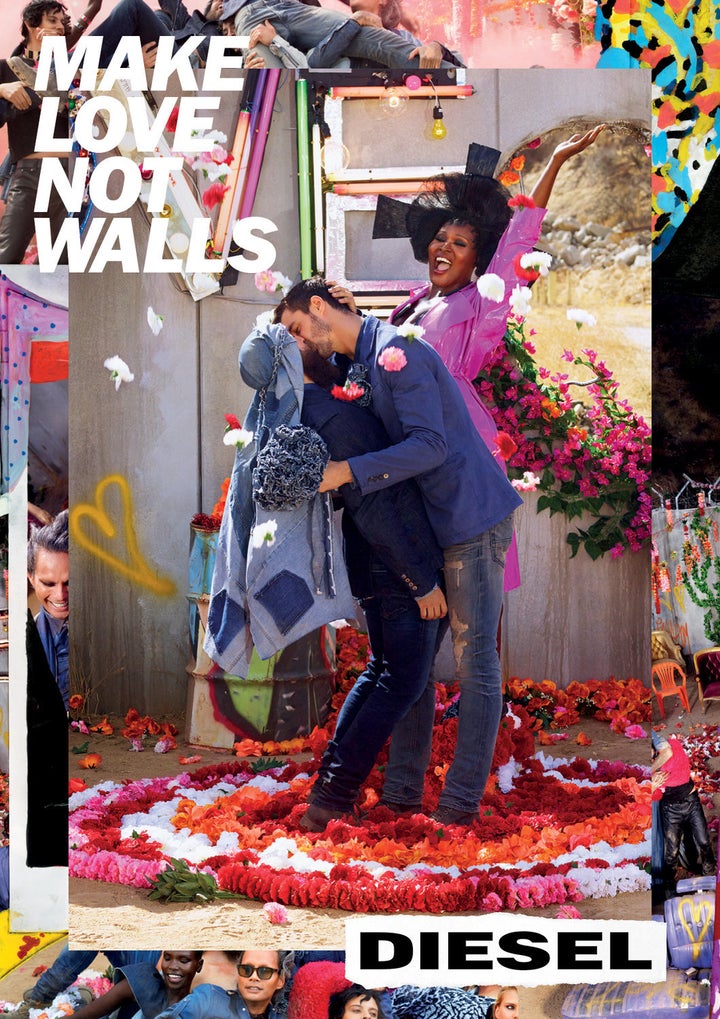 After climbing through a heart-shaped hole, the stars of the campaign ― including ballet dancer Sergei Polunin, "RuPaul's Drag Race" season three winner Raja, and transgender models Laith de la Cruz and Octavia Hamlett ― are seen dancing, making out and even carrying around an inflatable, rainbow-colored army tank.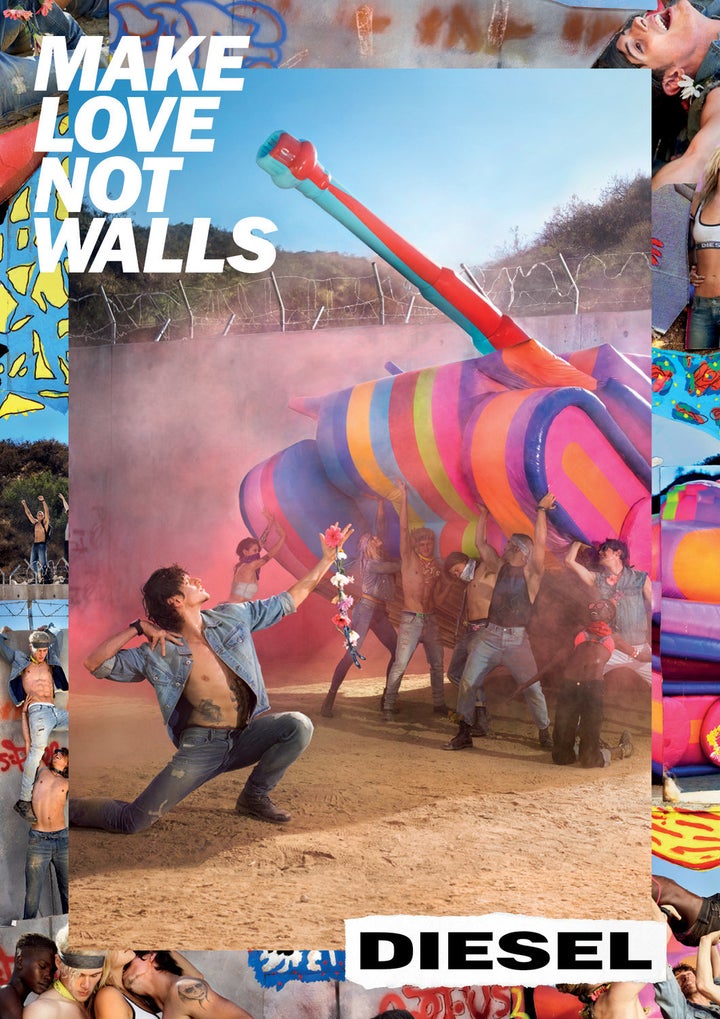 In a release, artistic director Nicola Formichetti explained the inspiration for the colorful, pointed ad. "At Diesel, we have a strong position against hate and more than ever we want the world to know that," she said. "Love and togetherness is crucial in creating a society we all want to live in, and the future we all deserve."
Check out the video above.
Popular in the Community