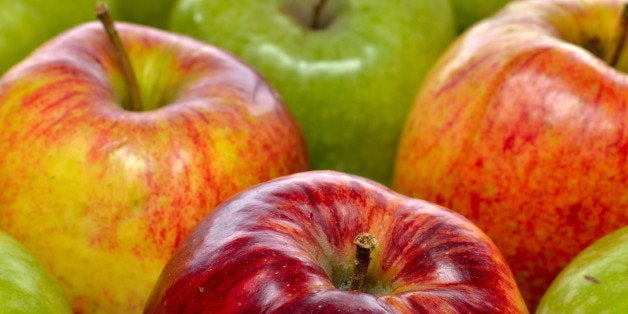 Because of concerns about pesticides like DPA, apples have been at the top of the EWG's Dirty Dozen list in the Shopper's Guide to Pesticides in Produce since it was first published more than a decade ago.
Facts like this make me mad. I grew up on "an apple a day keeps the doctor away." My most vivid grade-school history lesson centered around Johnny Appleseed. I believe that something can be "as American as apple pie," for goodness sakes.
It just isn't fair. And it isn't right. But there's something we can do about it.

1. Try to buy USDA-Certified Organic apples, since they won't be treated with DPA or other pesticides.
3. Share this post on Facebook, Twitter, Instagram -- wherever you can! Let's get parents talking about healthier apples!