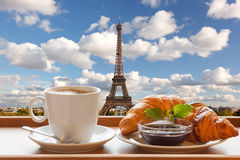 I was a bit hesitant going out of my room and to the Aqua gym session this morning. I am an Iranian-American, in a clinic in Cannes, France, where a good 25 percent of the people voted for the extreme right party Front National, so my paranoia was not entirely unfounded. I was afraid of dirty looks, stupid questions, and being once again in the defensive position. Something we are all used to by now. But I'm here on a mission to restore my health, and I decided to not skip the session.
I wore my suit and robe and ventured down to the pool sad and a little anxious. I saw the guy with the shaved head and the tribal tattoo standing next to the young girl who is battling bulimia and the lady who is here on the insistence of her grown-up grandchildren. They were huddled next to the door waiting for the coach to appear. When they saw me they were nicer than ever with kisses and bonjours. All talking about Paris but none in a remotely racist or uninformed way. I told them how I couldn't sleep and wished I had known they were up too and knocked on their doors. The big guy told me, "You should've just come to the terrace, I'm always there late at night smoking." The girl gave me her room number and told me to come tonight if I can't fall asleep. Nestor, who warmed up to me from the start arrived and kissed everyone -- he too was upset and gave me a big heartfelt hug.
I was shocked at how easygoing everyone was. They were so understanding and sophisticated even. This is no Middletown Maryland, where I was on 9/11, that's for sure. Maybe it's the Philosophy BAC they make everyone take at the end of high school or the strong presence of the left in this nation's history. Surely, the blessed absence of FOX News helps. The regular networks stopped airing Paris and went back to regular programming a mere couple of hours after the attacks. Whatever causes it, it sure feels good.
We were all in the pool ready to start our session when the Algerian lady, in her 50s, arrived, always a little late, she looked the most upset and took it to another level. She said, "but there were five guys who blew themselves up." Can you imagine how fed up they were to do that to themselves and their mothers? I'm worried for our kids. Nestor hugged her, we all agreed that the situation was sad all around. I felt bad about how I had feared coming downstairs this morning, at how I had underestimated the depth of intelligence of the majority of the people here.
Most of the evening I was glued to the TV. The quality of the coverage, the level of the conversation, the depth of knowledge of the experts and commentators, is so much higher here in ‪France‬. I wish people in the U.S. could see and compare. I watched the mainstream news, all the different channels. I didn't catch a single really racist comment or analysis. Even Marine Le Pen asking for the closing of the radical mosques and arrest of radical imams was to the left of my Iranian-American buddies.
The only racism I was exposed to all day came from Iranian or Iranian-American friends on social media. One friend suggested going door to door and arresting all the bearded Muslims. Another suggested deporting all hijab-wearing women to Guantanamo, I kid you not. Yet one other learned compatriot thought it would be a good idea to close all the mosques and arrest all the "dirty Arabs" that frequent them. Another suggested all religion be scraped from the world, though I'm not sure if she meant by force or not. And then there are those who blame everything on the regime in Iran, completely ignoring the fact that Daesh has killed more Shiites than any other denomination.
Pondering the tragic event and the reactions I encountered yesterday I came to one realization. As much as the French mistrust foreigners, as much as they are angry about immigration and fear foreigners, they still haven't abandoned reason. Maybe World War II is still close enough that people remember to pause before pointing fingers. So, while racism exists and is on the rise here, side by side it a strong and resilient democratic sensibility keeps it in check.
You can't bomb this sensibility, it has survived St. Bartholomew's Massacre and the Holocaust, it is a sensibility that has roots in the history of a people who have made freedom and equality their religion. With tears rolling down my cheeks, and envy that my own people are still not there, I write, Vive La France, Vive La Republique!