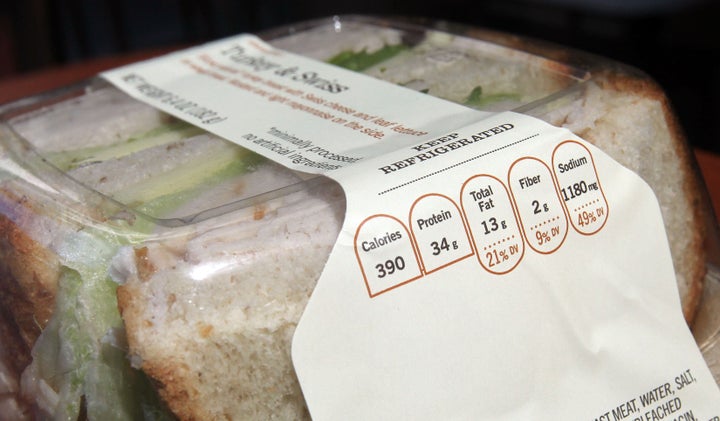 Scanning stated calorie contents before ordering a meal might seem like a good bet in terms of losing weight, but a new study suggests the numbers you see might not be entirely accurate.
When researchers analyzed foods from 42 restaurants, they found that 19 percent had 100 or more additional calories per serving than what was listed. This could have big implications given USDA estimates that nearly half of Americans eat out at least three times per week.
Researchers from Tufts University ordered 269 different food items from both sit-down and fast-food national chain restaurants across Massachusetts, Arkansas and Indiana. For the most part, they found that foods were within 10 or so calories of the information listed, prompting the researchers to write that the stated information was "broadly accurate" in the paper published Tuesday in the Journal of the American Medical Association.
But 19 percent of the foods analyzed were found to have at least 100 calories per serving more than the restaurants stated, and one dish -- a serving of chips and salsa -- had 1,000 calories more than what was listed. Foods with the lowest listed calorie counts tended to have greater discrepancies.
"We were pleased to see that average calorie listings are accurate," the study's senior author Susan B. Roberts, PhD, said in a statement. "But we think it is very important that lower calorie foods not contain more calories than listed because such foods are purchased by people trying to control their weight. They will find that harder to do if they are eating more than they think."
Among the foods with the greatest differences calorie-wise were soups and salads -- particularly those served in sit-down restaurants. Lorien Urban, Ph.D., first author of the study and a researcher at the Nutrition Research Center on Aging at Tufts University, surmised this could have much to do with portion sizes being slightly bigger than those used when restaurants calculate the calorie content. She also said there can be real differences in terms of how much dressing goes on a salad, or if an extra teaspoon of a higher-calorie topping is thrown in.
"In lower calorie foods, there's sort of less room for error, so just a small mistake in preparation is going to end up impacting calories to a large extent," Urban explained. And those small mistakes can add up: The researchers equated discrepancies of 100 calories or more with a potential weight gain of 11 to 33 pounds per year, if said foods were consumed every day.
Last year, a federal law was passed mandating that food vendors with more than 20 locations post calorie content information.
But recent studies have questioned the efficacy of such efforts. A recent study in the Journal of Obesity, for example, found that children and teens in New York City, which has long required posted caloric information, were unlikely to change their orders based on the calorie counts they saw listed on fast-food restaurant menus.
Indeed, in an editorial accompanying the new Tufts study, Linda Van Horn, Ph.D., of Northwestern University's Feinberg School of Medicine said it was good news that the majority of calorie labels were found to be accurate, but cautioned that public health efforts were necessary to make people actually pay attention to said labeling, particularly children and teens. She advocated for efforts encouraging people to figure out exactly what their calorie needs are, as well as those of their children, so that they can stay within a healthy range.
"All the labeling in the world isn't going to help if people don't know what they need," she said. "This study shines a spotlight on both sides of the situation. There needs to be be better self-monitoring by restaurants and in regulatory recommendations for how [caloric] standardization can be achieved. But consumers also need to be better informed about how many calories they actually need."