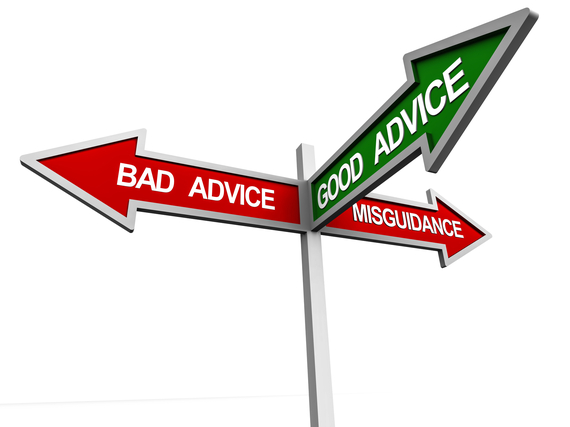 Photo credit: Artistashmita
A few years ago, while in a local health food store with my son Jack, a man was offering raw chocolate tastings. As expected, my kid was excited to try a sample. As I grabbed a few things throughout the small market, Jack (a bit beyond his years) respectfully chatted with the man.
"Hey Mom," my son exclaimed, "this man is a nutritionist, too! And he said his chocolate is good for me because it's packed with vitamins and minerals!"
My antennae went up immediately.
"So, you're a nutritionist too?" The man asked rather aggressively. "Where did you study?"
I replied, "I'm a culinary nutritionist. Columbia University. And you?"
Sheepishly he offered, "Well, actually I'm a health coach. I studied at The Institute for Integrative Nutrition."
With a dubious nod I grabbed my son's hand and walked away. Encounters like this one are not unusual. And often leave me amazed. It seems that everyone wants to be a food and nutrition expert when in fact they have ever so slightly or never even studied the subject.
Analysis of Current Literature was one of my favorite classes in graduate school. Tasked with learning how to scrutinize everything from scientific studies to popular diet books left me quite skeptical about anything and everything written or said about food and nutrition. In a nutshell, I learned that many studies were subjective rather than objective (depending on who funded them) and disturbingly, many popular diet books of our time had neither a food nor nutrition professional as an author, or even a co-author.
Which brings me to the Food Babe and her new book, The Food Babe Way: Break Free from the Hidden Toxins in Your Food and Lose Weight, Look Years Younger and Get Healthy in Just 21 Days. I honestly love what she is doing -- holding Big Food's feet to the fire. But a book that promises weight loss and getting healthy in 21 days written by a non-health professional? I don't know about you, but if I am looking for any kind of edible advice, I choose to take it from someone who is educated in the field, grounded in their mission, has years of experience in practice, is confident in what they know and honors what they don't.
In a recent Jimmy Kimmel Live segment, the host asked people exiting a gym near his studio the merits of the gluten free diet -- what it is and why people choose to follow it. Most had no idea what gluten was and when asked what prompted them to go gluten-free, the majority said a friend or a person in their yoga class said it was the healthy choice. According to Kimmel, virtually everyone has an opinion about what you should or shouldn't be putting into your body. So this begs a very important question: Where do you get your dietary advice? Hey, if the chocolate guy, the Food Babe or your friendly yoga-pal prompt you to make better choices, then brilliant! Everyone has a different starting point. But for truly sustainable health and wellness, please seek guidance from some of my favorite food and nutrition authorities:
Related