 "Dieting is War!" argues Laura J Wellington. Using this battle cry and 19 principles from notable leader and Four Star General Colin Powell, Wellington offers a virtual mentorship to regain control of your life and waistline. "If you want to live a happy, healthy, and slim life, you need to take charge of your diet and take responsibility for your choices."
Far more important than simply being slim, Wellington focuses on character and content you choose for your life path. While interpreting Powell's pearls of wisdom, she encourages a life of meaning, soaring with eagles and positively piloting your own plane. Using examples from the world's great leaders, she clarifies that these are not platitudes but platforms for choosing the life you always wanted.
Confronted with the death of her husband, she knows the value of each day and has cultivated a "death-bed mentality." Choose the life you want. "Life is too short, and each day too valuable not to!" Create a way to make your dreams come true, and start today.
Wellington supports six businesses, five children, three dogs, two houses and a best-selling book, a manual for success. Her personal achievements speak volumes about the promise of her ideas.
In Chapter Three, Wellington discussed how your wingman is your inner voice.
"The day you stopped listening to your inner voice indefinitely is the day you truly failed. It is the same day you traded "the best life had to offer" for "mediocrity" coupled with a long list of excuses, none of which will ever make you as happy as if you hadn't given up on yourself in the first place...You might not be feeling as fat, unhappy, and out of control as you do today."
She commented with harsh words. However, in order to win the war against obesity, someone needs to tell the truth.
Wellington offered answers with simple science. "Eat fewer calories than you burn and you will lose weight. Mystery solved." Her brilliance included talking about
"Brain fat -- the negative thoughts and bad habits...that need to be reshaped, if not lost, altogether...
Put your brain on a diet just as you do your body. No longer can you allow these debilitating thoughts and harmful influences to hold you and your future hostage."
Deciding to take control of your life, the impossible will become possible. In the words of General Powell, "You don't know what you can get away with until you try." Or as Wellington stated, "Live fearlessly! Life is a privilege! Many people fail to appreciate the gifts they have been given in both opportunity and time."
In her book, Wellington shared how to find and follow a mentor. Jacqueline Kennedy gave her "the strength and fortitude to keep on going for myself and my own kids of which I hold so dear." Women do not need to be grown up "good girls" following rules, which do not work for them or lead them to greatness. Wellington encouraged women to put down that fork and pick up "a significant life," one "where you are not just losing weight but building character and awareness. Expanded education, increased contribution, taking a greater interest in the larger world are all facets of your diet that should be included, which will provide you great benefit and joy in both the short and long run."
Not only must we all be leaders in our lives but also in finding balance. As General Colin Powell stated, "Have fun in your command. Take leave when you've earned it. Spend time with your families." In the words of President Abraham Lincoln, "In the end, it's not the years in your life that count; it's the life in your years." And from Wellington, "Decide whether you, yourself, will just 'survive' or choose to 'thrive." I wish each of you much luck in recapturing your lives, conquering your diets, and achieving the leadership status in both, of which, you so deserve."
Reviewed by Huffington Post Blogger and science teacher on sabbatical, Lisa Niver Rajna, listened to her inner voice and lost sixty pounds over four years ago. She is living life to the fullest and taking on the next challenge: Annapurna Circuit in Nepal. Follow her journey at WeSaidGoTravel.com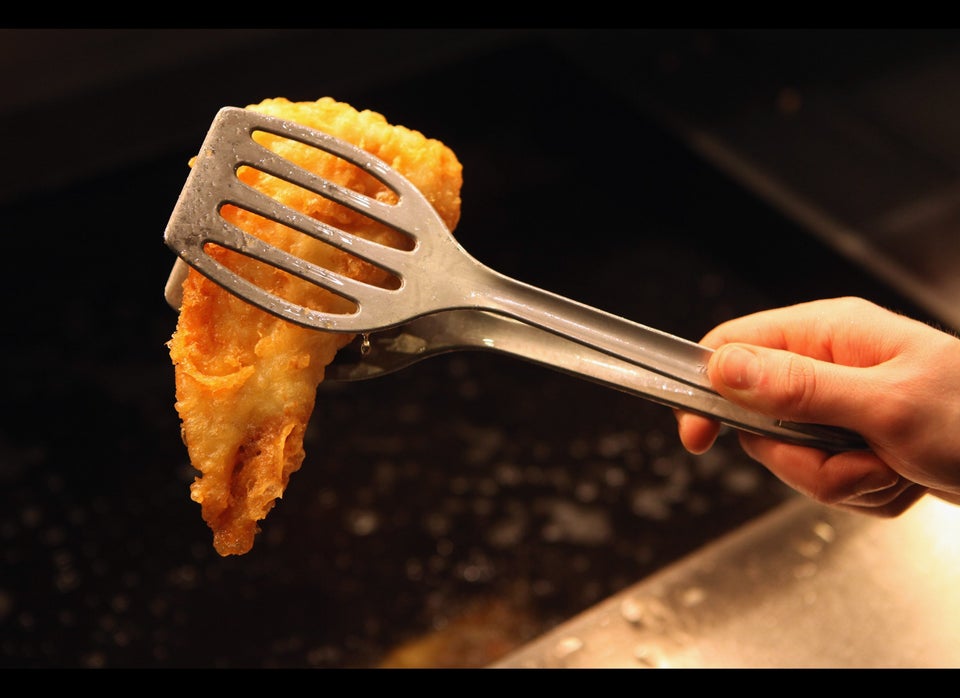 Five Things You Should Never Eat (And What To Eat Instead)
Related
Popular in the Community