If you're ever forced to choose between nectars of the gods -- Champagne, prosecco and cava -- you've found yourself in both a terrible and beautiful situation. And while all sparking wines are no more alike than all reds or all whites, categorizing them all as "bubbly" makes them hard to differentiate.
If you're looking for a definitive guide to tell the difference, you've come to the right place. Alcohol aficionado website VinePair created an uber helpful infographic to navigate not only the flavors of each wine, but also how much a "good" bottle generally retails for and from which region you should be buying your bubbly.
Read the infographic below and you'll be impressing your friends (and maybe a sommelier or two) in no time: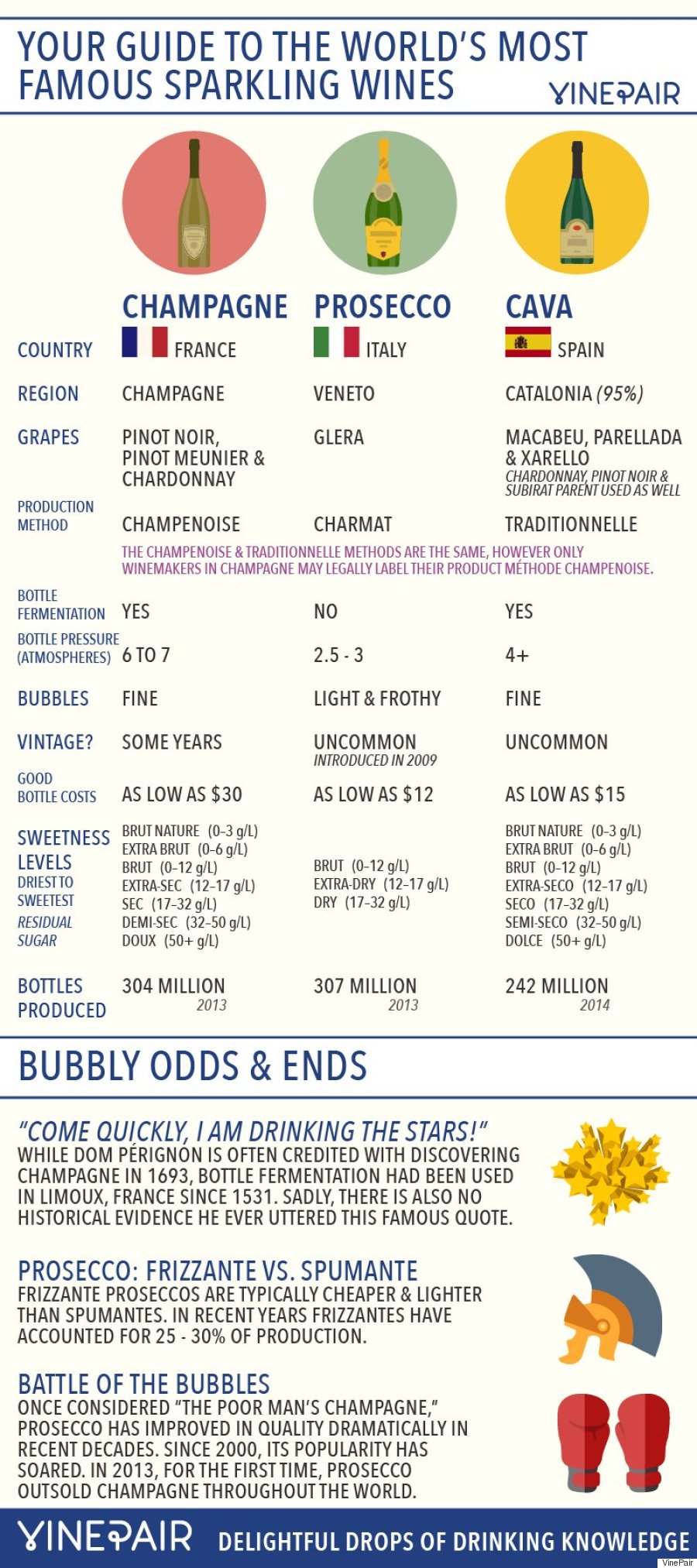 A note provided by VinePair: "Sparkling wine production in Germany actually exceeds that of Spain, but most of the bottles of bubbly — Sekt in the local parlance — made in Germany are drunk in Germany. When we say that Champagne, Prosecco, and Cava are the world's most popular sparkling wines we mean that they are both popular where they are produced, as well as around the rest of the world."