Valentines seems to creep upon us quickly after Christmas. Although many of us look forward to it, most of us content ourselves with buying cheap gimmicks. We've usually used all of our ideas when buying gifts for men at Christmas, and often have little left to share.
The day itself though can be a great way to reconnect with your partner, to take time out from the post January blues and to spend some time simply loving each other.
I've found some different gifts you can also offer, grown up gifts that don't cost the earth, both for a partner, and for a male single friend.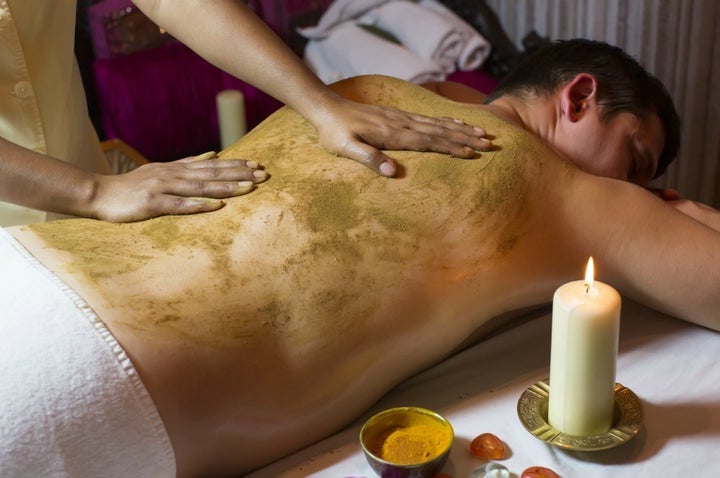 This is not a massage of the risque kind, a mobile massage London based is now all the rage. Those looking for something sexual will be disappointed as this is a spa on wheels. You can even order a joint massage and spa treatments. Many men would love to enjoy a massage in an actual spa but they feel a little embarrassed. Introduce him to the world we love in the comfort of his own home, you can even request a male masseur if he suffers from a little shyness.
There are many options for subscriptions today, no longer does it simply mean a magazine through the letterbox. You can find gifts for geeks, tech gifts, men's luxury toiletries, comic subscriptions, food subscriptions, even sock subscriptions. Find the one that suits your partner the most and make him smile with delight once a month.
As women we tend to complain about never having a day to ourselves. Many men feel the same. They may not show it but a lot would love to time simply to pursue a new hobby, to play a retro video game or just to watch the best 100 goals of the nineties. Give it to him. Tell him he has 24 hours to do with as he wishes, and you will take care of childcare, chores and the dishes. In today's modern society, most men chip in round the house and share 50% of the burden but we don't always feel that they deserve a day off too.
February is the year when the gyms go quiet and the sales of tobacco products rise again. If your partner tried to kick the habit and failed, or tried to start a healthier lifestyle and feel off the wagon, consider researching ways in which you can help them. Technology is advancing at a dizzying speed and so are products in lifestyle and smoking. There's a new tobacco flavoured liquid that tastes so much like the real thing, your other half won't think of it as giving up, they'll find the process so easy. It's called BlackNote. There are also new ways to exercise using virtual reality. Treat them to an active game and a headset and watch how they step into a virtual world of karate.
Few people like paying tax, even fewer like doing the books. Why not treat your partner to a tax rebate? There are so many areas in which you can claim tax back now, from uniform tax to tool tax, to petrol tax and self employed tax, all you need is the right advice. You could help your partner enjoy a windfall they never knew they had.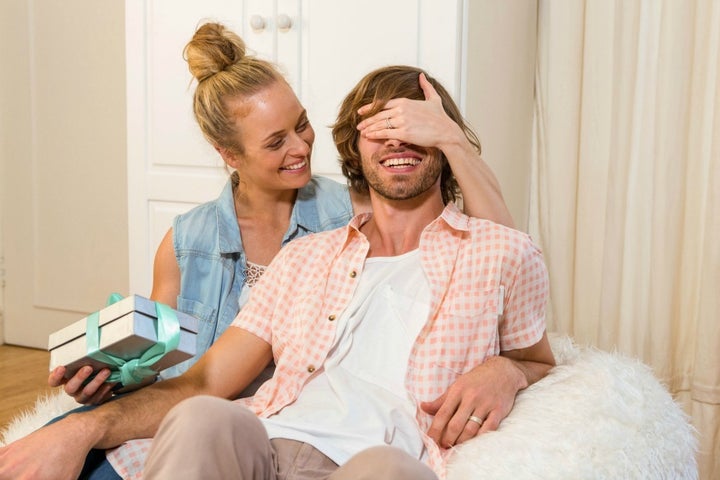 For the Single Male Friend
There's a new website that allows you to borrow a dog for a day. Walking the dog is one of the most popular ways in which to meet new people. Borrow a doggy and let your friend have a new best friend for an afternoon. It's innovative and original and could just start a really special friendship while helping them find love.
Many men avoid finding love online as they worry about writing their profile. Having a woman do this for them is the easiest way to ensure someone swipes right. You know what women are looking for and you understand the best qualities of your male friend. Why not create a quick profile for them on one of the top ten dating websites and present them with their options. Valentines isn't just about celebrating the love we have, but also finding love for the first, second or twentieth time.
You can find more gift ideas for him over at Sunday Woman Magazine.
Popular in the Community