With Thanksgiving quickly approaching, it's no surprise that Black Friday promotions are coming too. For this tremendous shopping day--the biggest all year--the media coverage becomes excessive. As users, we're inundated with advertisements for major sales, special promotions, one-of-a-kind giveaways, and exclusive events, all as a tactic to get us interested in a brand and purchasing a product.
According to a recent eMarketer study, more internet users plan to shop digitally for this upcoming Black Friday than in-store, which is to be expected. For many users, the promise of the same discounts online as if they were purchasing offline is enough incentive to shop from their computer (or smartphone) at home and avoid the crowds.
On a standard day the web is crowded and oversaturated as it is--let alone at this time of year. During such a competitive time like Black Friday it's incredibly difficult to stand out as a business. So, for businesses across all industries, what can you do to get visitors to your website, when every other website is trying to do the same thing and is competing for consumer attention in every way possible?
At the end of the day, it comes down to using a strategic and tactical approach that puts your brand directly in front of your targeted audience at the right time and with the right content, and providing an optimal user-experience. Here are some tips for businesses to consider as they aim to differentiate their brand's web presence and attract as much business as possible this Black Friday:
Getting Customers to Your Site
Email marketing is one of the most effective tactics to garner visits to your site and spark interest in your brand. eMarketer conducted a study on holiday shopping and found that emails sent directly from a brand to the consumer is the most influential type of advertisement with purchasing decisions. For any ecommerce brand, an email campaign is an absolute must for Black Friday. While plenty of other companies will do the same, make yours the most effective by taking steps to provide a great user-experience.
While the content within your email should be valuable, keep it short and to the point, or you may lose the attention of your readers. If you need to use more than just a few lines of copy, break up the paragraph by using bullets to make it easier for the reader to absorb. Every email sent must have a compelling call-to-action (CTA), which is essentially the step that you want users to take within your email. Additionally, integrating high-quality, descriptive imagery into the body of your email will help with click-through-rate, as well as providing a better experience for the user overall.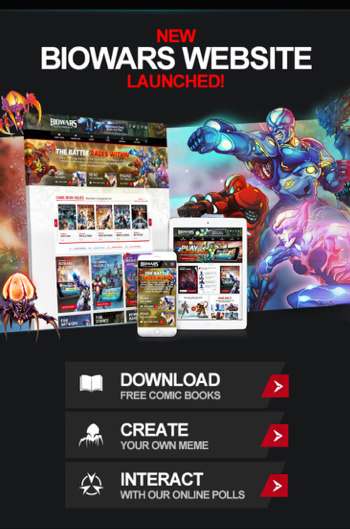 Email campaigns should be unique and distinct, showcasing your brand and all it has to offer. Subject lines are crucial seeing as they are the first impression the user receives from your company, and should be simple, provide value, and a clear indication of what the user can expect when they open the message. Steer away from the use of salesy language, and avoid the use of any special characters and the word "free" or you risk getting sent directly to the "junk" folder on your customers' inbox.
Display Ad Offerings
When it comes time to try and attract the attention of new customers for your Black Friday sales, display advertising is a great way to be on the consumer's radar and to give your brand a competitive advantage. Target users by specific keywords they have searched for, interests, or various other demographical options, and have your company's ad for a specific product, initiative, or brand building content appear as those users are searching other websites within the display ad network.
As the already vast population of mobile users continues to grow, ads targeting customers on their tablets or smartphones (ideal for Thanksgiving travelers while they're on-the-go) have presented a lot of opportunity for brands and retailers online. If the customer is consuming content in some way on their device, innovations in GPS technology allow companies to target users down to a specific location.
Instagram advertisements are new to the industry, and also a fantastic way to reach users that are traveling because the platform is utilized mostly while users are on a smartphone--not a desktop. Ads work on a cost-per-click basis and appear in a user's Instagram feed like any organic post would.
This popular social channel allows brands to target users by demographic data, the accounts they follow, and the profiles they "like" most frequently, providing companies with a significant advantage if they're in the ecommerce sector. Best of all, clicking the CTA on an Instagram advertisement takes the user directly to the product page, streamlining the conversion process and making it much easier for the user to complete a purchase.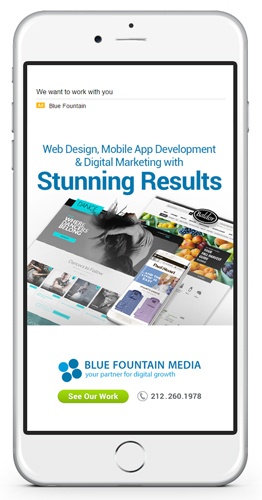 Gmail ads work in a similar way and are the latest digital advertising opportunity in the space. You can target your audience based on location or devices, use "day-parting" to select certain times of day to serve your ad if you find specific hours that work best, as well as select from many other customizable settings to make your content resonate best with your unique customers.
Choose an ad from the wide group of formats available through Google including engagement ads, video ads, general purpose ads, and several more. An easy-to-read message with a compelling CTA that may have a special holiday offer or exclusive will help the effectiveness of your advertisement.
Retargeting
If users have visited your site once already and left soon after, integrating retargeting ads into your marketing campaign for Black Friday can be quite effective. With retargeting you can reach users by presenting them with an advertisement for your business or product as they continue to consume content online. If the potential customer has looked around on your site at some point, you have their initial interest. If visitors see your ad, they'll likely recognize your branding, and at the end of the day a sense of familiarity can make a major difference with whether they return to your site or not.
If you're a shoe retailer, and a potential customer was searching for a specific sandal and landed on your site, took a look at the product details and then exited the page, you can target users with the specific product that sparked their initial intrigue (in this case, a sandal) while they're scanning through a different site the following day. Think of it as a gentle reminder.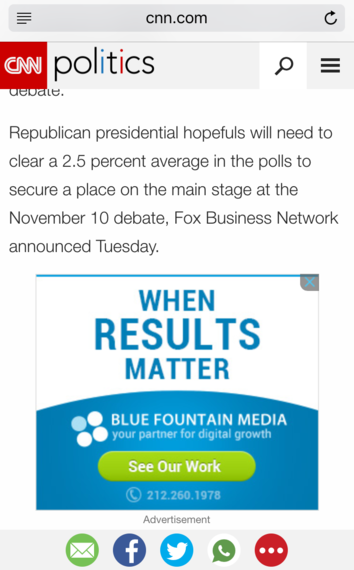 The design of the banner should evoke simplicity--there shouldn't be too many words and it should feature a very clean look and feel. It's incredibly important that the banner is to the point while also showing your brand's value. With this sort of marketing, there isn't a need for a lot of details and entry-level content because they are already familiar with the brand.
Landing Pages
One of the most important aspects to remember for any Black Friday campaign on any marketing channel you use is to make sure your messaging is matching intent. That being said, whether you are using email marketing, social media advertisements, display advertisements, or retargeting advertisements, it's absolutely critical that the landing pages you're directing users to are relevant to what that particular initiative is encouraging. If your landing pages don't correlate with your marketing campaign, users will end up on your site, and exit the page soon after because they find that your brand doesn't fulfill their needs like they initially had thought you would.
If you're encouraging users to make a purchase on electronics, send them to your electronics product page. If you're showing an advertisement for a sale on sneakers, don't take them to your homepage--take them to a page that is specific to athletic shoes. Never use messaging or imagery that creates a false impression with the user. Don't use particular language simply to entice the user to click on something. It hurts credibility and certainly won't help to generate sales.
Building an Effective Black Friday Campaign
While generating sales can be tough during this popular advertisement and shopping day, if you integrate best practices as well as using the best in marketing innovations as you display your value proposition to your potential customers, you'll likely stay top of mind with your users. From your advertisements to your emails, focus on your audience and how you can convey messaging that explains how your brand can fulfill their needs.
Calling all HuffPost superfans!
Sign up for membership to become a founding member and help shape HuffPost's next chapter