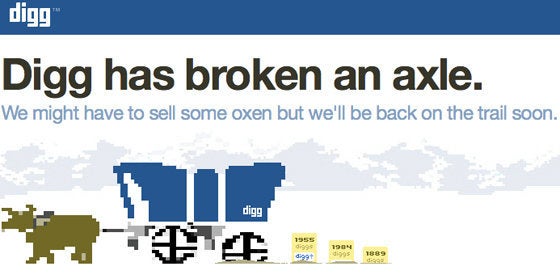 Twitter users reported issues accessing the site, and Digg tweeted from its official account: "Hey all - hold steady. Thanks for all your interest in the new Digg. We're adding more capacity (bring it!)." (see the tweet below)
TechCrunch explains what's changed with the new-and-improved version of Digg:
The biggest change to come in Digg v4 is the increased emphasis on social. When you first sign in, you'll be walked through a flow inviting you to begin following other users, both from a series of lists curated by Digg and from friends on your Facebook, Twitter, and Google accounts (which you can easily connect with). Once you've done this, you'll get to the real meat of Digg. Which, as it happens, looks a lot like the old Digg.

Users are seeing Digg's version of a Twitter "fail whale"-- an Oregon trail wagon with a broken axle (got a catchy name for it? We've heard "fail ox".)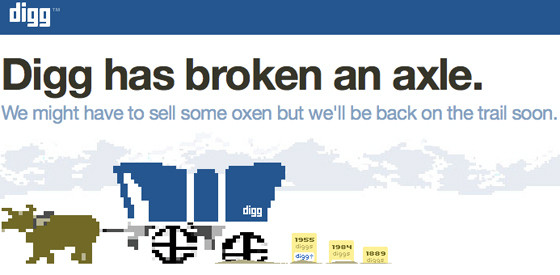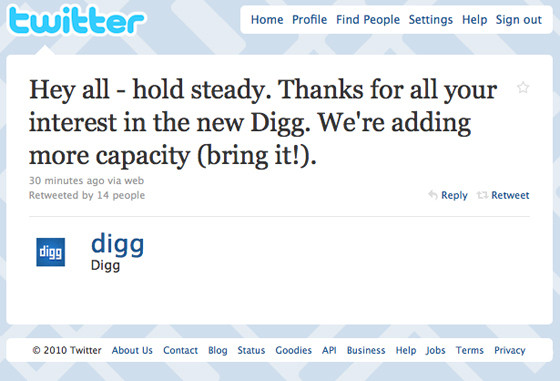 Related
Popular in the Community