HuffPost Entertainment's stint at the Sundance Film Festival has come to a close. After squeezing in as many titles as we could on Monday and Tuesday, we still weren't able to catch everything this year's impressive lineup had to offer. We've already championed the buzzy "Dope," praised Jason Segel's turn as David Foster Wallace and caught Kristen Wiig, Lena Dunham, Mindy Kaling and Jenji Kohan in a panel about women in comedy. Sleep deprivation didn't keep editors Sasha Bronner and Matthew Jacobs from two jam-packed final days at the fest. Look out for upcoming interviews with the festival's stars, including James Franco, Adam Scott and Jason Schwartzman, "Sleeping with Other People" director Leslye Headland, Blythe Danner, Ewan McGregor and more. For now, here are some of the last few films they saw:

"Digging for Fire"
Directed by Joe Swanberg
Written by Jake Johnson and Joe Swanberg
Starring Rosemarie DeWitt, Jake Johnson, Anna Kendrick, Mike Birbiglia, Orlando Bloom, Brie Larson, Ron Livingston, Sam Rockwell, Chris Messina, Melanie Lynskey, Steve Berg, Judith Light, Sam Elliott, Jenny Slate and Timothy Simons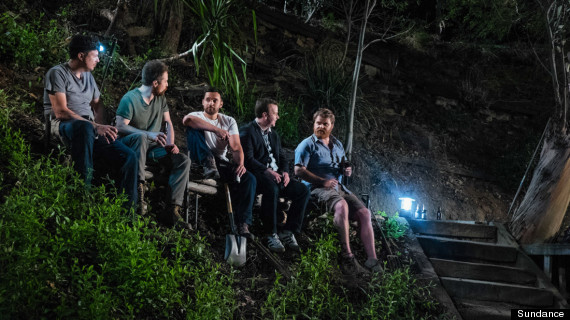 There's a certain cogency to Apatow-esque stories of 30- and 40-somethings longing to retain their youth, but "Digging for Fire" hits so many wrong notes that, frankly, it's an embarrassment to the genre. Joe Swanberg, an indie icon who has pushed toward the mainstream in the past two years with "Drinking Buddies" and "Happy Christmas," has made a movie that culls the most vapid and aimless aspects of this post-Millennial film trend. Its characters are under-defined, its plot is uninvolving and its conclusion is a mess of needless self-realizations that fail to jell.
At the center are Tim (Jake Johnson, who co-wrote the script with Swanberg) and Lee (Rosemarie DeWitt, who deserves better). They're dealing with the growing pains of marriage and parenting, but they're a relatively happy couple. Why the discovery of a bone and a revolver in the backyard of the home they're housesitting sends them on semi-existential escapades is lost on this script. After the LAPD says to call back if they find an actual body, Lee insists they not dig up the yard so as to avoid upsetting the home's owners. Lee then takes their son to visit family, leaving Tim at the house alone. Naturally, he invites his buddies over and they begin drunkenly excavating to see what sort of secrets turn up. Elsewhere, Lee attempts a night out on the town, where she winds up flirting with a handsome stranger (Orlando Bloom). Somewhere along the way there is self-discovery for both, but we're never convinced anything of the sort is needed or interesting. "Digging for Fire" is just a hodgepodge of funny people (Mike Birbiglia, Anna Kendrick, Brie Larson, Ron Livingston, Sam Rockwell, Melanie Lynskey, Jenny Slate, Timothy Simons, a naked Chris Messina) being misused in an unfunny movie.
During the Q&A after the film's premiere, Johnson said the idea for the story came from making a similar discovery in his backyard. Had this movie focused on a zany hunt for an underground mystery, it could be the makings of a clever comedy. Instead, it's 85 minutes of missed opportunities. At least Dan Romer, who contributed to the music from "Beasts of the Southern Wild," provides a poppy score that entertains even when the rest of the film doesn't. -- MJ
"Brooklyn"
Directed by John Crowley
Written by Nick Hornby (based on the book of the same title by Colm Tóibín)
Starring Saoirse Ronan, Domhnall Gleeson, Emory Cohen, Jim Broadbent and Julie Walters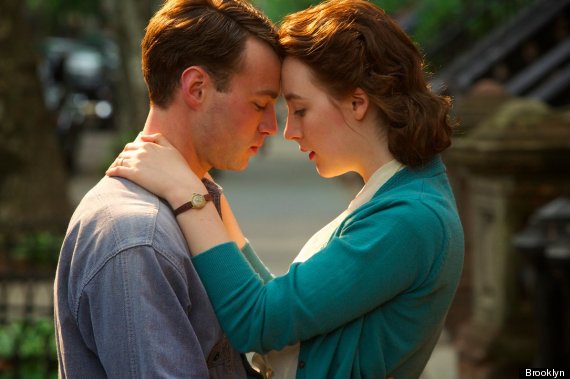 Anyone who has ever read a sprawling love story, one that spans two countries and two different loves, like the book "Brooklyn" does, dreams of seeing it on the big screen. And there couldn't be a better young actress to play the role of an Irish immigrant coming to Brooklyn, New York, in the early 1950s than Irish actress Saoirse Ronan. She aches to leave Ireland for a better future in the United States but equally aches for her mother and older sister, whom she leaves behind.

The book, written by Irish author Colm Tóibín, was named one of the "10 best historical novels" by The Observer, and Nick Hornby adapted the title for the screen. Ronan encapsulates all of the fears and wishes a young woman would have as she embarks across the ocean on a lonely journey. But it's not long before she meets an Italian-American whom she falls deeply in love with as he brings her into a new world and promises her that she belongs.

When bad news forces her to return to Ireland for a month, she finds that there was more to her home country than she appreciated when she left it behind. Straddling two worlds is not easy and she is forced to make a choice. Director John Crowley presents a beautiful, dreamy 1950s world and captures the love between Ronan and her suitors romantically. And yet, the story feels simpler than Ronan's emotions indicate. The film lacks real emotional struggle because a lot of it, including finding two perfect suitors, simply feels too easy. -- SB
"The Standford Prison Experiment"
Directed by Kyle Patrick Alvarez
Written by Tim Talbott
Starring Billy Crudup, Ezra Miller, Michael Angarano, Tye Sheridan, Johnny Simmons and Olivia Thirlby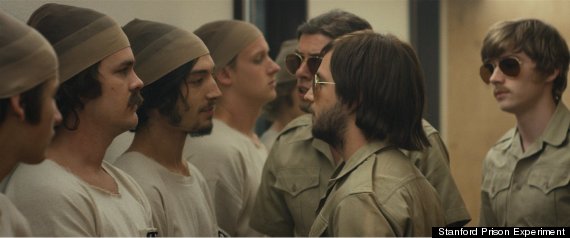 In 1971, a Stanford professor of psychology by the name of Dr. Philip Zimbardo carried out an experiment to study the psychology of imprisonment. He put a simple ad in the newspaper calling for male subjects for a two-week experiment, paying them $15 a day. Zimbardo and his team screened the candidates for any history of emotional problems, medication or abuse.

It was summer at Stanford and most of the campus was empty. They turned a hallway and a set of offices into a mock prison and assigned half of the young men to be the prisoners and half to be guards. They gave them few instructions and then sat back behind a camera and observed.

What happens over the course of the experiment is truly fascinating. Equal parts shocking, upsetting and enlightening, the results of the experiment have served as such a landmark study in psychology that it is still taught in schools today.

Billy Crudup stars as a flawed Dr. Zimbardo, and the ensemble cast of young men, including a harrowing performance by Michael Angarano and a heartbreaking one by Ezra Miller, round out a film that will stick to your brain as it forces you to consider the very pillars of human behavior. -- SB
"Cartel Land"
Directed by Matthew Heineman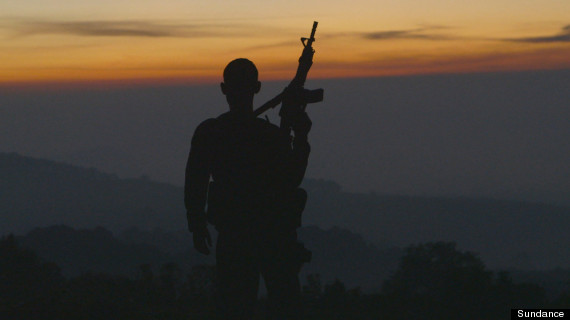 The war that's raging near the edge of Arizona and Mexico has existed for years, pitting drug cartels against fed-up civilians on both sides of the border. Matthew Heineman embeds himself in the thick of the crisis in "Cartel Land," which offers remarkable front-line footage of an epidemic that has stolen the lives of too many innocent people.
Heineman directs the movie so that it almost doesn't feel like a documentary, largely thanks its beautiful cinematography. Sweeping shots of the borderline give way to sniper-like action that tracks the Autodefensas, a paramilitary group that hunts down the Knights Templar Cartel, and the Arizona Border Recon, a group of former military members and law-enforcement officials dedicated to stamping out their presence on the American side. The movie needs some trimming, but it's a frightening look at an intense crisis that amplifies the global drug contagion. Heineman has a solid grasp on the affected territories and the people who inhabit them, casting characters whose commitment to axing organized crime when the Mexican government will not. The access he attained is a true feat: We see cartel peons cooking meth in the dead of night, Autodefensas members raiding Knights Templar homes for shootouts, even a young girl who begs for her cartel-affiliated father not to be killed when the vigilantes arrive at her home. As an investigation, "Cartel Land" is daring; as a film, its third act lacks some adrenaline, particularly in the American portions. Heineman has an eye for truth-telling that serves the haunting tale well, though. -- MJ