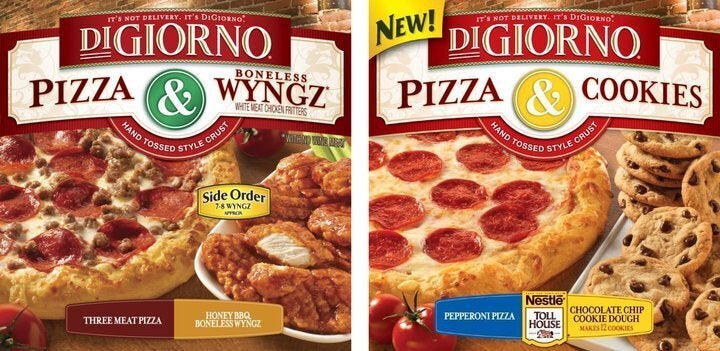 It's finally happened. A Reddit user recently spotted a frozen DiGiorno pizza packaged with Nestle cookie dough: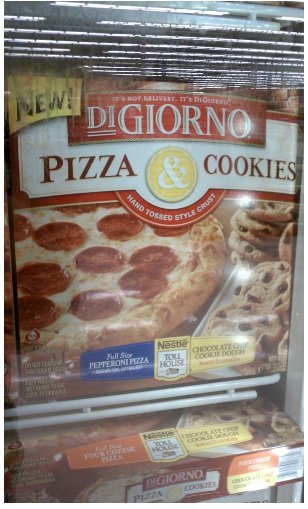 Photo from Reddit, via BoingBoing
Some suspected this might just be a test-marketing initative from DiGiorno, and not an official new product. But it's for real: yesterday, DiGiorno announced via its Facebook page that not only would the Pizza & Cookies spotted above begin arriving in stores across the country, but that they would also be joined by a Pizza & Wyngz (not wings -- they're asterisked on the packaging as "white meat chicken fritters") combo as well:
Starting Monday, our new Pizza & Boneless Wyngz and Pizza & Cookies combos will begin arriving on store shelves across the country. Be on the lookout for our delicious new combinations and be sure to tell us what you think!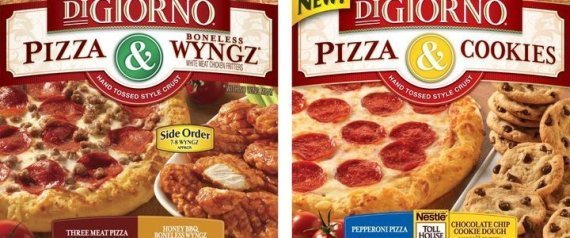 Related