A coach is someone who can give correction without causing resentment. -- John Wooden
Digital business transformation is massive disruption and a remarkable opportunity. Digital maturity equals 26% more profitability, 9% more growth and 9% higher market valuation, and yet 84% of companies fail at digital transformation. Impediments facing businesses include 1. People within the organization are unaware of challenges, and 2. Understanding of drivers of digital transformation.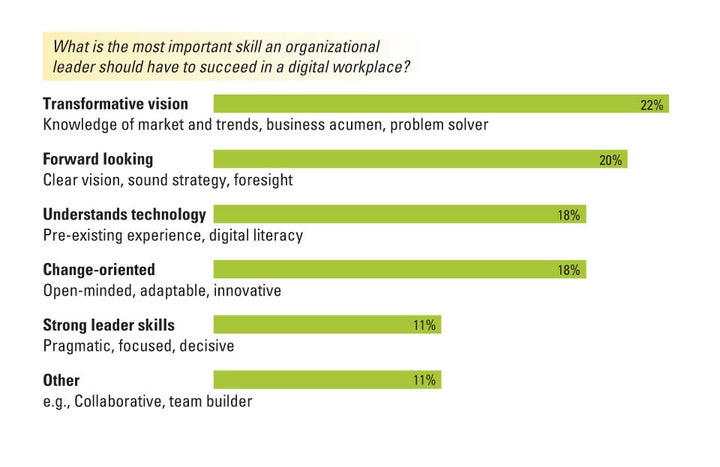 Research points to soft skills trumping technology knowledge in driving digital transformation. Managerial skills like understanding market and/or having sound strategy are most valued for enabling success id a digital workplace. Digital savvy business leaders align people, process and culture to achieve long-term digital transformational success. To achieve success, business leaders must be intentional about cultivating a culture of transparency, accountability and candid feedback.
"At Salesforce, culture is intentional. Building trust and empowering career advancement are also intentional elements of Salesforce's culture. For example, to maintain and enhance its culture, the company asks employees for candid feedback and makes sure that they feel comfortable about being honest. The trust the company builds translates to other values such as empowering employees in their careers." – MIT Sloan Management Review
To better understand the disruptive impact of digital business transformation, and the importance of feedback and management radical candor, Ray Wang and I invited three business and thought leaders to our weekly show DisrupTV; Perry Hewitt (first ever appointed chief digital officer in higher education), Kim Scott (author of Radical Candor and CEO/founder of Candor Inc), and Kris Duggan (CEO of Betterworks).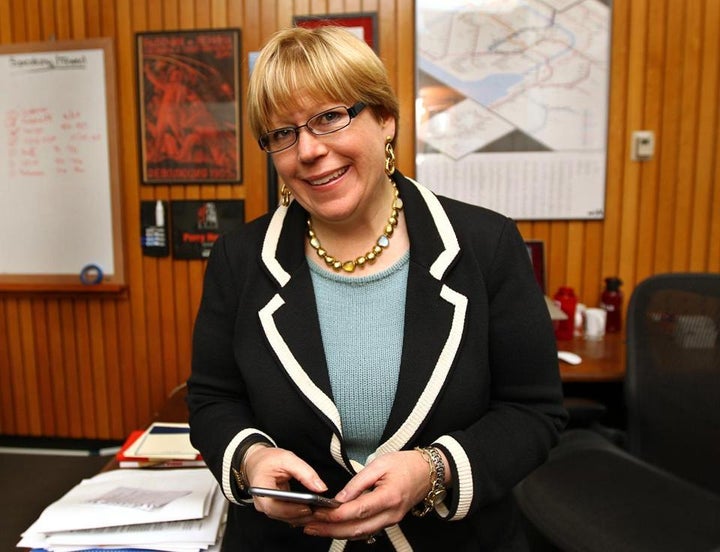 Perry Hewitt is the vice president for marketing at ITHAKA. ITHAKA is a not-for-profit organization advancing global higher education by improving research, teaching, and learning through innovative use of digital technologies. Prior to ITHAKA, Hewitt was the chief digital officer at Harvard University, where she led an office for digital strategy to define and advance University-wide digital initiatives. Hewitt is a digital transformation pioneer and an established leader in digital strategy with extensive experience in corporate and not-for-profit sectors.
How has the chief digital officer role changed since you were appointed CDO at Harvard? Hewitt notes that initially there were as many CDO job descriptions as there were CDOs. Today, 46% of digital transformation initiatives are led by chief marketing officers. We over-estimated how quickly the CDO role would fade away.
The shift from analog to digital has democratized access to knowledge. How has this changed higher education? Hewitt believes that all aspects of higher education have been touched by digital – social and mobile technologies. 2012 was the year of peak MOOC and the hype cycle for emerging technologies. At ITHAKA, access to journals and books online has transformed deliver of content, improving shelf space constraints, shifting from a physical space resolution problem, to a sharing knowledge more broadly online problem, to a collaboration problem.
We discussed the significance of automation, robotics and artificial intelligence and its impact on the future of work. Hewitt said that you want the computers to do what they are best at so that the humans can do what they are best at. Hewitt notes that access to knowledge is a significant challenge to be solved. The individuals that are most likely to complete online courses are those who generally have a higher education degree to begin with. Access has two dimensions: 1. Getting access and 2. Making sense of the content. "In a post truth world, the ability to provide peer-reviewed knowledge would be seem to be more important than ever," said Hewitt.
AI is playing a key role in how information is analyzed and what insights are discovered. The role of AI will be ever increasing and transformative in the future. An example noted by Hewitt was the greater adoption of voice activated solutions and virtual assistants like Apple's Siri and Amazon's Alexa. Voice activated systems are present at home and in the car, but this stops dead in the office - this will change according to Hewitt. The combination of natural language processing, machine learning, smart data discovery, chat-bots and messaging apps innovation improvements will lead to improved collaboration with voice as the new UI.
Discovery is an important element of finding content. Collaboration is the next important challenge for sharing content and accelerating forward progress. Hewitt is an extraordinary marketing thought leader and she is guided by two marketing principles: segmentation and testing. Precision marketing is a function of the quality of data and lists. Massive rollouts of campaigns require iterative testing and evidence gathering.
Hewitt advises universities to continue to study the ways to meet the changing needs of students and how they absorb information and learn. Hewitt also provides advice to business leaders on how to develop smart filters so that they can learn in the most effective way. Please watch the video for more insights from Hewitt. You can also follow Hewitt on Twitter at @perryhewitt.
Ray and I shifted our conversation from digital transformation to how business leaders can use radical candor to accelerate change acceptance while inspiring strong collaboration.
Kim Scott is the co-founder of Candor, and the author of Radical Candor: Be a Kickass Boss Without Losing Your Humanity. Scott has been a coach to the CEO's of Dropbox, Qualtrics, Twitter and many other tech companies. Scott was a member the faculty at Apple University and before that led AdSense, YouTube, and DoubleClick Online sales and operations at Google. Scott also CEO and co-founder of Juice Software and led business development at Delta Three and Capital Thinking.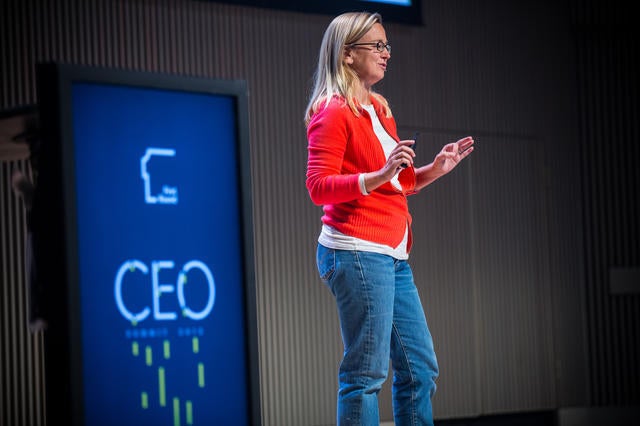 Radical candor is a simple management idea. Radical candor means when you give feedback, you need to do two things:
1. You need to care personally, not just professionally
2. You need to show up as a human being – bring your whole self to work
You need to challenge yourself and your team. If you challenge, but you don't show that you care, that's obnoxious aggression. If you personally care, but you don't challenge, that's ruinous empathy. Managers need to challenge directly and that can sometimes lead to uncomfortable situations.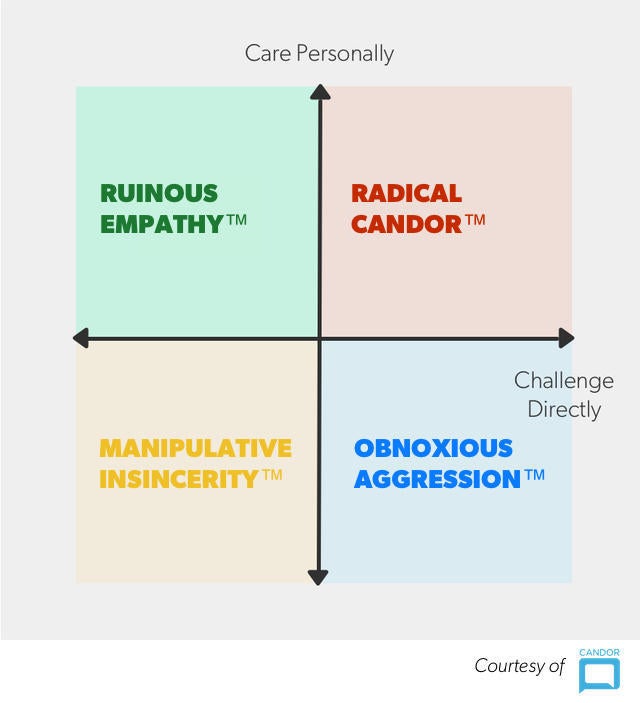 Scott believes that manipulative insincerity is a condition that stems from lowest level of caring and challenging directly. Creating a space for reciprocity – bidirectional challenges – is how we can develop trust and mutual respect. Scott uses the word 'candor' instead of the word truth, is to invite reciprocity.
Scott has been coaching CEO in Silicon Valley, a place not necessarily known for radical candor. Scott was once told that in SV, management is neither taught nor valued. But today, SV cares very much about good management, driven by the need to attract top talent.
Scott shares her inspiring story about receiving radical candor while she was working at Google. Scott describes the tendencies with introverts and extroverts and how they approach radical candor. That said, regardless of culture or gender implications, practicing radical candor is an important responsibly for business leaders. How we deliver radical candor will vary by culture and gender, but the enemy of greatness is indifference. The measure of radical candor is at the ear of the person receiving the feedback – did we get through to the person, while demonstrating personal caring and directness? Polite persistence is often needed for radical candor in certain cultures.
What about gender bias – upstream or downstream? There are two things that make radical candor for women: 1. Men have more a difficult time giving direct feedback to women, 2. Woman who practice radical candor is more likely to be accused of obnoxious aggression. Scott advices male business leaders to practice radical candor with their female employees.
Avoiding radical candor can be very painful when managers have to lay off or fire employees. Managers will regret not giving sufficient radical candor to employees, only having to fire said employees based on lower performance than expectations.
"It is your responsibility as a leader to have better civil discourse. It's about being a kick-ass boss, and a kick-ass citizen, without losing your humanity," said Scott.
Developing your radical candor muscle requires a daily practice of practical regiment. Solicit feedback on a continuous basis. Also focus on giving praise. Don't just criticize – focus on the good stuff and sandwich each layer of constructive feedback with two layers of praise.
You are not a team because you work together. You are a team because you trust, respect and care for each other.
Kris Duggan is the CEO of Betterworks. Kris co-founded the company with the simple, but deeply held goal of helping companies, managers and employees feel like they are winning at work. Previously, Duggan pioneered a new category for software called 'gamification' for customer engagement and employee productivity by founding the market leader in gamification, Badgeville.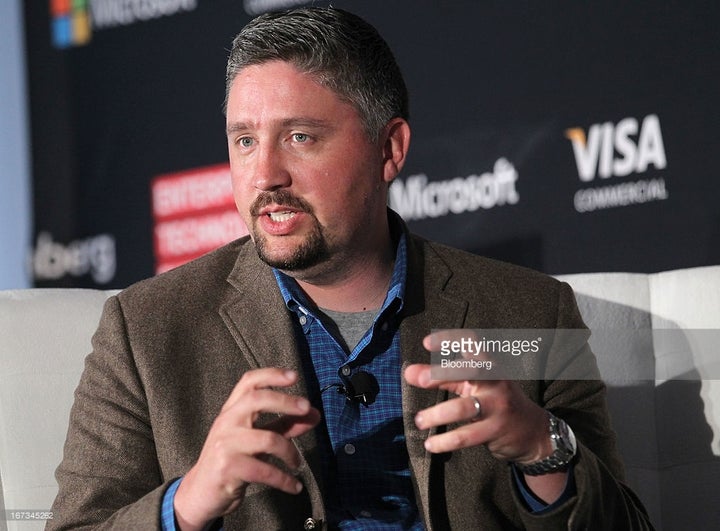 Duggan advises and enables companies to shift away from annual performance reviews to a continuous performance management models – goal setting, check-ins, peer feedback, and optionally performance reviews. Moving from an annual performance reviews to a frequent feedback model will require a new way of thinking. My personal view of annual performance reviews is like exercising or having a healthy diet once a year, and then expecting to be healthy and fit. This just doesn't work.
Providing continuous feedback and performance managing eliminates the disconnect that exists between managers and team members. Measuring an employee's impact to the business in an agile, data-driven and lightweight model is key to strong collaboration and improved business continuity.
"65% of employees want more feedback from their managers that they are currently receiving," said Duggan. Companies that cannot deliver continuous feedback are at risk of losing their top talent.
Duggan believes that transparency is important but feedback doesn't have to be broadly communicated. Goal setting however is broadly broadcasted and transparent with high performing companies. The average shelf-life of a goal is about 40 day, per Duggan. Companies should frequently update their goals and communicate broadly.
Companies that have gone from annual to quarterly goal setting are 3.5 more likely to be high performing in their industry.
92% of workers will work harder if their co-workers could see their goals, per Duggan.
At Salesforce, all 20,000 employees can see all worker goals at all levels – CEO to intern. By making goals setting open, transparent and collaborative will improve organizational and company performance.
A combination of radical candor and radical transparency will accelerate digital business transformation. How is your company thinking about continuous performance management? High performing individuals and organizations do not hide their purpose. They share their purpose and ensure their actions are aligned to their purpose and North Star. Given the rapidly changing landscape of work, customer and employee expectations and the competitive landscape, it is easier than ever for organizations to be disrupted. Organizations can avoid drifting from their brand promise, and digital transformation initiatives, by practicing radical candor and transparency.
Popular in the Community