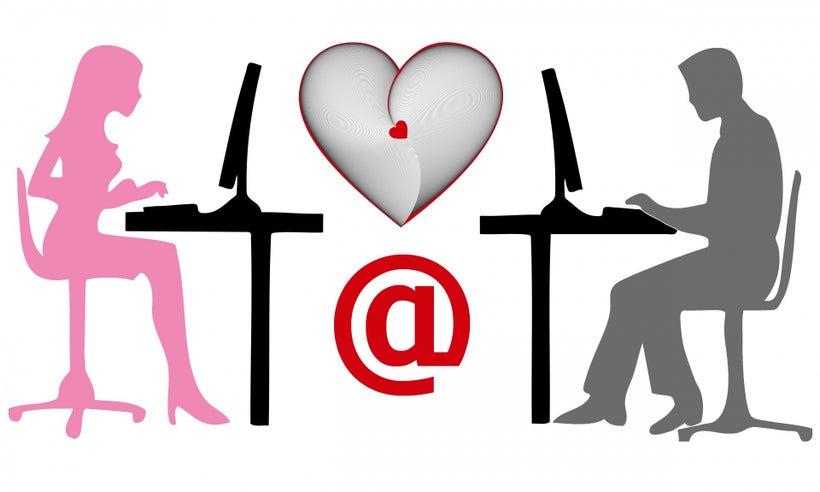 I was a reluctant digital immigrant in my late twenties. Yet, I met my significant other online. We were introduced by our families, and communicated by email (this was the pre-social networking era) for a few months before taking it to the next level, at which me met, and the rest, as the cliché goes, was chemistry, much to my own surprise. My digital native teenage child finds nothing surprising about this. "How else will you know people?" she asks. "How about the real world"?, I want to answer in rhetoric, but I really can't because as with everything in her life, relationships and dating have strong digital footprints in them. Besides, I feel like a hypocrite, warning her about the dangers of digital dating when I have walked the path myself, in as early as the pre-social networking era. — Lakshmi, a Mobicip researcher and mother of a teen.
As a parent of a teen, my knee-jerk reaction is to pull the plug on all internet activities of my child just based on the above statistic. This is despite my own digital romance, but my argument is that I was not a teen. I am not alone, it seems. An online magazine for middle and high schoolers raised many eyebrows with an article on online dating for teens. But before trashing online dating by teens as an inappropriate and dangerous activity, let us analyse the pros and cons of it. Of course, being the paranoid parent that I am, the cons come to mind first. — Lakshmi, a Mobicip researcher and mother of a teen.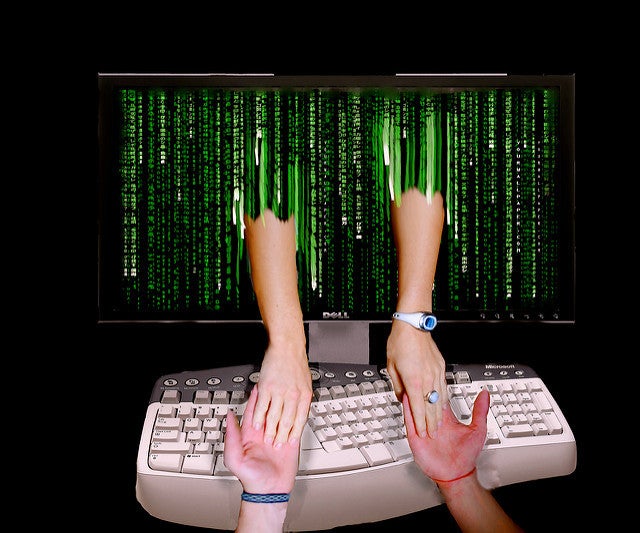 Putting out a nubile adolescent's profile out there on the Internet could be a step to unleash predatory behaviour. While most dating websites have an age cut-off for joining and are not aimed at teens, there are many social networking sites that can double up as meeting sites for teens. Considering that most adolescents turn to social media for friendships, it seems logical that they turn to it for romantic relationships too. Social networking sites do not screen users and it becomes very easy to use it for inappropriate contacts. The greatest fear for any parent of a teenager is that a sexual predator poses as a youngster to make contact with her ward and harm him/her.
Another con with online dating is that what you see may not be what you get. While dating itself is a process in which one projects her best image to the partner in an evolutionarily primed courting routine, so to speak, online dating can blur the boundary between presenting the best image, and faking. It is not particularly old-fashioned to believe that relationships are built on the foundations of honesty and trust and the virtual nature of the Internet can soften the edges of the belief, if not obliterate it altogether.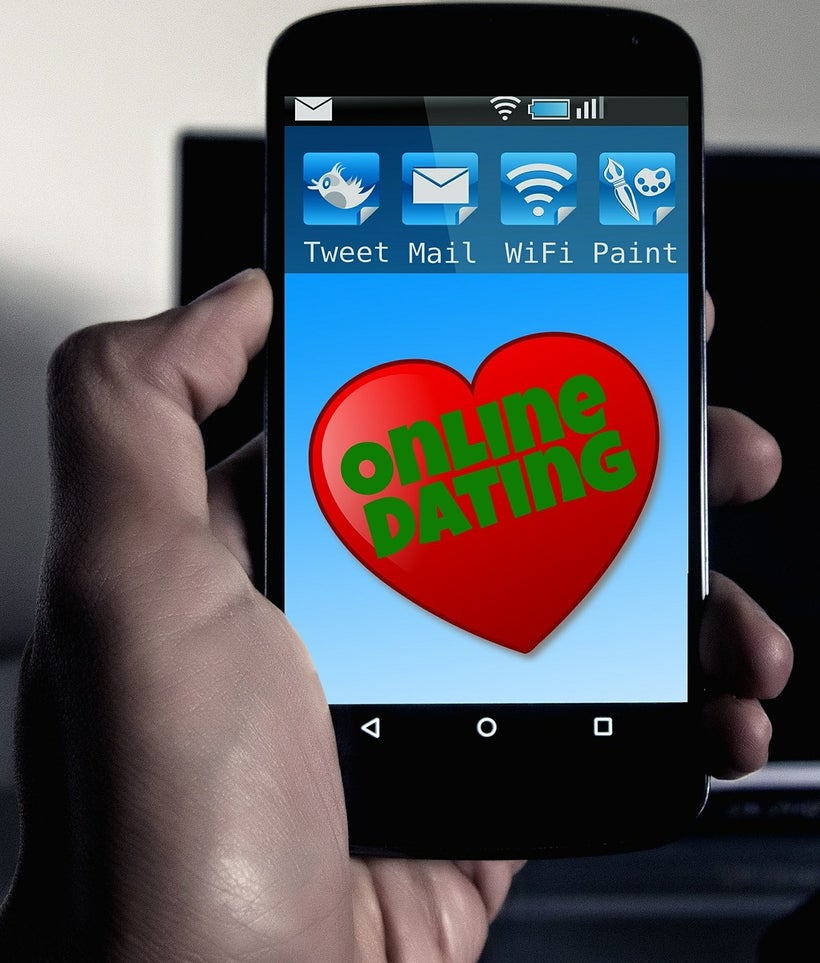 But playing the devil's advocate is not difficult either.
Negating the common perception that online predators prey on youngsters, posing as youngsters, a recent study from the American Psychological Association found that in only 5% of Internet predation cases did the offenders pretend to be teenagers; this is all the more disturbing in that the teenage victims in most cases are aware that they are talking to a much older person. Surveys have also shown that many teenagers do not consider posting photos or personal details of themselves online as dangerous. The third annual survey Cox and NCMEC show that nearly one in 10 teens (8%) has posted his or her cell phone number online. 69% of teens reportedly receive online messages from strangers and they do not confide to their parents or caretakers about it. 
But why are the above facts arguments of a devil's advocate? Because these are not faults of the system itself, but those of the caregiver/parent in not educating the adolescent on issues associated with digital presence and relationships
Navigating the murky and often tremulous waters of dating is challenging in real life, it is more so in the digital age. The playing field is not very clear because of the variations in personalities, circumstances and needs of teens. While it is impossible to take the teen out of digital world, it is the responsibility of the adult to render her presence and relationships she seeks online, safe. Some common sense rules are:
Open conversations: The higher the level of interaction between a teenager and her parents, safer will the teenager be online, especially within the realm of dating and relationship building. This may also involve a certain level of flexibility on the part of the parent, to understand the child's perspective of online relationships. It is indeed true that there will be secrets, but the basic trust developed between the parent and child would help the child seek out the parent when in doubt or trouble.
Teaching the basic safety rules of the Internet and Social media. Some rules that must be enforced are:
Never give out personal information such as phone numbers, address, and if possible photos in any kind of open networking site.
Never meet an online friend "alone". At least during the first time. Best to have an adult to chaperone.
Never transact money online without parental consent.
Never accept friend invitations without discussing with parent/guardian.
Never engage or encourage overt or subvert sexual language online, and if targeted by such talk, inform the adult.
While most of these rules are fairly simple to enforce, as a parent I have trouble in convincing the kid that the real world is infinitely more interesting and healthy than the online world, and a balance is essential. Perhaps once I figure out a successful strategy to let my child understand that, I would share it with the world. But until then, I shall continue, like most parents of a digital teen, to grope at straws to keep my teenager safe in the online world. — Lakshmi, a Mobicip researcher and mother of a teen.
Writing credit: Co-authored by Lakshmi, a Mobicip blogger & tech-savvy mom who highlights concerns on the digital front with domestic repercussions.
Calling all HuffPost superfans!
Sign up for membership to become a founding member and help shape HuffPost's next chapter
This post was published on the now-closed HuffPost Contributor platform. Contributors control their own work and posted freely to our site. If you need to flag this entry as abusive,
send us an email
.