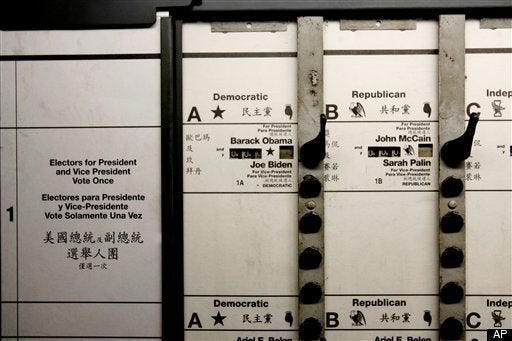 We may never again have to suffer "pregnant chads," "swinging chads" and other questionable voting protocols in an election thanks to the likes of Scytl, which calls itself a "worldwide leader in the development of secure solutions for electoral modernization."
Scytl, which started in 1994 from a PhD thesis on electronic voting before creating a company to develop online voting technology, just landed $9.2 million investment funding.
The Barcelona-based company has run the gauntlet of 13 national tests of electronic public voting, including the U.S., France, Norway, Bosnia-Herzegovina and Australia.
Scytl supplies the tools for two types of electronic voting: remote e-voting, casting of votes through any device (PC, mobile phone, PDA, etc.) with an Internet connection; and poll-site e-voting, which entails casting of votes from touch-screen electronic voting terminals located in polling stations.

According to Scytl, the main advantages of electronic voting include:
- Speed and accuracy in the vote counting process,
- Accessibility for blind and visually impaired voters,
- Flexibility in the design and modification of the ballots,
- Prevention of involuntary voting errors (e.g., "over-voting" and "under-voting" errors),
- Ease-of-use for voters,
- Support of multiple languages, etc.
- Furthermore, in the case of Internet voting, there is the additional advantage of voters' mobility and convenience which generally leads to higher turnout rates.
Further details about security and voter privacy are outlined on the Scytl website.
In a related vein, eBay founder Pierre Omidyar's Omidyar Network recently gave digital startup MySociety $575,000.
MySociety has dual missions: a non-profit arm which builds websites that promote civic and community goals; and to teach the public and voluntary sectors, through demonstration, how to use the internet most efficiently to improve lives.
Perhaps e-voting and digital tools that ensure accuracy and fair representation are finally becoming sustainable and investable businesses.
Popular in the Community