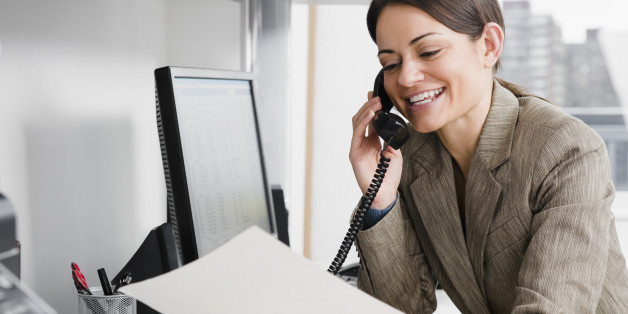 Maybe we shouldn't just be talking about digital dexterity, but we should be providing digital dignity to all.....
The United Nations Foundation (UN Foundation) is unique in many ways. Perhaps the most notable distinction is that UN Foundation is the vision of our founder entrepreneur Ted Turner, who instilled in the organization a belief in the power of innovation to drive social impact. That was certainly unusual back in 1997, when Ted made his historic billion dollar pledge to the United Nations, driving philanthropy to dynamic new heights. Today, driving social impact remains an even more vital priority, especially as we look for ever-more efficient and effective ways to address the world's greatest challenges, including poverty alleviation and sustainable energy for all.
Why is it so urgent that we adopt the mindset of innovators when our work is philanthropy? The answer is that results -- returns on investment -- matter both in terms of lives saved and securing on-going support from governments and individual citizens.
At the UN Foundation, we act as the bridge between the agencies, ideas, and operations of the United Nations itself and the rest of the world. In other words, we connect what is happening on the ground (thanks to UN personnel and programs) with what's happening in boardrooms, schools, shopping malls, and kitchen tables. We build public-facing campaigns like Nothing But Nets and Girl Up to make it easy and inspiring to get involved. Digital tools have become an essential ingredient in successfully building an engaged community of everyday activists.
We are hardly the only institution out there taking smart advantage of the free tools that companies like Google, Dell, Facebook, Linked In, Zynga, and Square, have built to help non-profits drive positive social change. Yet, we know there are many small and medium-sized organizations that don't have the in-house expertise to take best advantage of these online resources. With that in mind, we see a huge opportunity to boost the "Digital Dexterity" of the social impact sector by taking a hands-on approach to co-creation in partnership with the tool-makers themselves, other tech leaders like Dell and HP, and a cadre of visionary doers.
To play this kind of convening role is one of the reasons that the UN Foundation has appointed its first resident entrepreneur. It will allow the UN Foundation to tap the most forward-thinking minds in the technology field to refine and collaborate around ways to better close the gap between "freemium" digital services for non-profits and the use of those services to maximum advantage by their intended beneficiaries.
The purpose of boosting "Digital Dexterity" is to help more non-profits make the most of the amazing tools that are already out there. It's about applying a true spirit of partnership amongst committed private sector leaders with insights from the targeted users in the social impact space to see where and how informed design thinking can be leveraged to drive higher value outcomes. We're also adding the voices of thought leaders from our Global Entrepreneurs Council, and individuals like Professor Jennifer Aaker and Tamsin Smith. Early discussions are already surfacing dynamic ideas. On the white board are ideas around support for more proficient project scoping and volunteer match-making; development of a career-path pilot program in digital dexterity; and a shared resource platform to aggregate, illustrate, showcase, and advise on practices worth knowing, sharing, and scaling.
This is just a sneak peek into a conversation and co-creation process that is just getting started. We look forward to opening up a broader dialogue around what is working and what needs more work to ensure that all non-profits can employ technology, social media, and the commitment of the innovation community to advance their missions. After all, maybe we shouldn't just be talking about digital dexterity, but we should be providing digital dignity to all...
REAL LIFE. REAL NEWS. REAL VOICES.
Help us tell more of the stories that matter from voices that too often remain unheard.