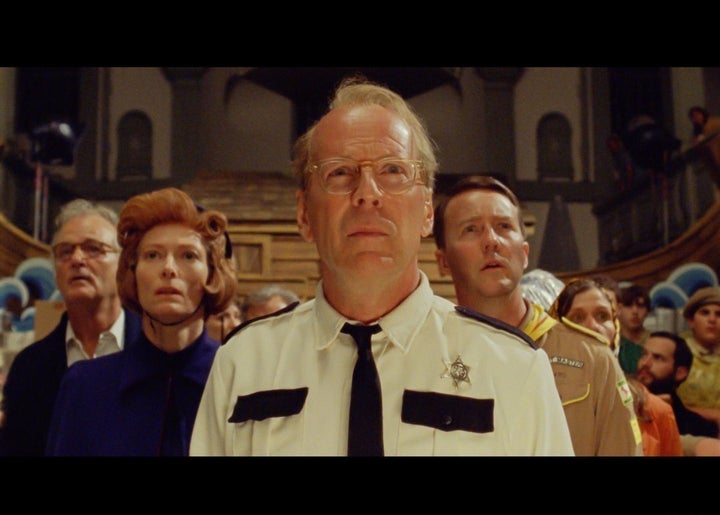 The beauty of digital filmmaking -- unlike celluloid, digital data lives forever. Right? Wrong.

That fundamental misconception -- held widely by independent filmmakers (and many of us, for that matter) -- means that even some of the best-known indie films are likely to be lost forever, unless a solution for long-term archiving is found. THAT is the problem that Geralyn Dreyfous, respected Academy Award-winning indie filmmaker, is committed to solving. Together with the Utah Film and Media Arts Coalition (UFMAC), she is building the Film Digital Archive in Salt Lake City specifically for the benefit of indie filmmakers (which is appropriate given that Salt Lake is the home of the world famous Sundance Film Festival).

I. First, the Problem: The Digital Dilemma for Indie Filmmakers

Here are the cold hard facts. Digital data cannot survive "unattended." Significant active preservation processes must be implemented -- much more so than with digital data's celluloid brethren. As concluded by the recent study "The Digital Dilemma 2" published earlier this year by the Academy of Motion Picture Arts & Sciences:

"[C]ompared to traditional filmmaking using motion picture film stock, digital technologies make it easier to create motion pictures, but the resulting digital data is much harder to preserve."
Huh? What? How can this be? I asked the same question.

Here's why. The long-term preservation goal for studio archives is 100 years or longer (apparently they figure that our current society's relevance fades thereafter). Interestingly, because good old-fashioned analog materials are relatively easy to care for, proper environmental storage conditions, for the most part, get the job done. Further, with traditional film stock, simple inspection procedures can warn of degradation. You can see the damage as it happens.

Digital preservation is an entirely different animal. Most digital storage media (hard disk drives, DVDs, etc.) cannot simply be stored on a shelf in a cold room. As the Academy's report points out, digital data is subject to invisible failure mechanisms at many levels, including: (i) the actual recording media, (ii) the data reading and writing system in the digital storage device, (iii) the data interface that connects the storage device to a computer, (iv) the computernetwork that connects individual machines, and (v) the many levels of software that control the overall system. For all these reasons, when it comes to digital data, long-term preservation requires both costly professionally managed digital storage systems and processes, and perpetual operational support. And, let's face it, indie filmmakers have neither.

What's more, according to the Academy's 2012 Report, indie filmmakers don't seem to be overly concerned about the preservation issue. Most indie filmmakers instead expressed their two primary concerns being: (1) getting their work seen by an audience and (2) moving on to the next project. Nowhere high on the list is long-term preservation. And, as noted above, most simply were not aware of the perishable nature of digital content.

That ignorance doesn't mean bliss. That ignorance -- and failure to proactively address this digital dilemma -- leads to the potential of a generation of lost work/art (not to mention lost economic value not only for today, but into future generations -- after all, copyright protection is 95 years).

II. So, What's An Indie Filmmaker to Do?

Well, if he or she has the resources, the primary preservation path today for digital data is to periodically migrate to newer storage technologies. But, as the Academy's 2012 Report points out, virtually no indie filmmakers do that. As one example, less than 10 percent of documentarians surveyed reported that they regularly migrated their works to new storage media in order to preserve and access them -- less than 10 percent! Think about that fact in the documentary context and its logical conclusion (as reported by the Academy):

"In the interviews ... documentarians did not seem to recognize that when today's current events become tomorrow's history, and audio or visual record of these events may not exist, because today's digital systems do not offer guaranteed long-term access. In other words, 25 years from now there may not be much usable archival footage pertaining to the world as we experience it today."
This real possibility impacts all of us at a very basic historical level, not to mention the art and economic impacts. Yet, even for those indie filmmakers who do recognize this dilemma, most simply don't have the resources to do anything meaningful about it (unlike the major motion picture studios that have well-established archiving processes in place).

III. The Real Solution for Indie Filmmakers -- the Digital Film Archive

Since indie filmmakers essentially can't (or won't) help themselves, resources must be amassed and organized to help them. That gets us back to Geralyn Dreyfous who is focused on that path right now. Dreyfous is harnessing her indie experience, cred, contacts and passion to take the bull by the horns with the proposed Salt Lake City-based Digital Film Archive. And, she is making real progress in that regard. Dreyfous just recently received a majorgrant to fund the design feasibility study. She also has gathered a virtual "who's who" in the indie and technology worlds to serve as official advisors to this project via UFMAC. I am proud to be one of them -- and it is my hope to draw attention to this largely invisible digital dilemma that runs the real risk of rendering the indie films themselves invisible.

According to Dreyfous:

"Content creators have not realized how vulnerable their digital files are to data loss. Unless filmmakers are proactively migrating their master files to servers that areupgraded with the latest scans, they could be in jeopardy of losing files. Ironically the best preservation strategy for your film is blowing it up to a celluloid. We are hoping to build a database of all digital film elements and masters and offer suggestions on how filmmakers can best protect their content until a bullet-proof technology is invented. The Utah Film and Media Coalition is doing an RFP for design and feasibility of a digital archive and looking for partners and technology solutions for managing this digital data -- which in effect is our cultural DNA and heritage on a hard drive."
Independent film's digital dilemma is here and is real. The cause and mission have been identified. The leadership is in place. Initialfeasibility study funding has been awarded. Now, only the significant funding needed to realize this mission andpreserve a generation of filmmaking remains.

Who will step up?