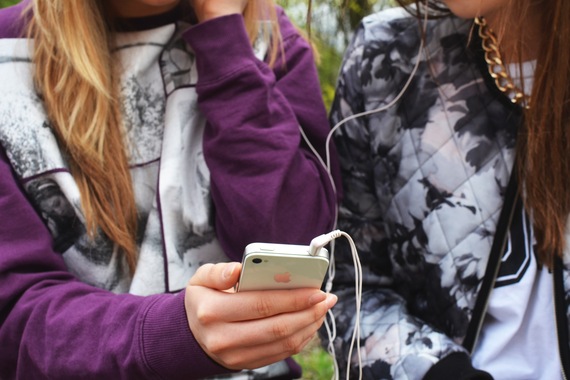 Photo Credit: Pexels.com (CC0) License
Technology, the crazy speed of innovation adoption and behavioral trends of our times are fascinating things to think about. After all, they are integral parts of the hyper-connected culture we live in right?
Today's world is a consumer-crazed climate that's mobile-dependent; I like to call it, "always-on" and people today are deeply connected more than ever before. Higher-Ed could also be that way because of the infusion of Millennials and Gen-Z students. Gen-Z is the most connected group on the planet. Approximately 40% of undergraduate college students could be classified as Gen-Z, and that number is increasing every semester. Their Millennial predecessors are exiting college for the last time in the next few years, but most of them have already left school and begun to shape the business world with their ideas, intellect, connectivity, technological thinking and start-up mentality. You would think that because of these two uber-connected, intelligent groups of young adults, higher-Ed would have already been well down the road of shaping innovation in new and different ways.
Why Should IoT Be In The Conversation?
What a great question! Maybe we should start with a working definition of IoT. Here's what Techopedia says. "IoT describes a world where just about anything can be connected and communicate in an intelligent fashion."
IoT and disruptive technology are pretty amazing, especially if you think about the creative potential and the actuality of how they could be used in our businesses. But let's apply them to pedagogical thinking and the university world. Are the young, impressionable minds interacting and learning about the IoT and disruptive technologies while in school, or are they behind the curve? If digital disruption and increased mobile integration happening in other industries around the globe would actually take root in education, the positive learning experiences that students could use as a springboard for starting careers would be amazing!

The mobile devices flooding campuses today represent the first wave of an era of interconnected devices, aptly named the Internet of Things.
- Travis Seekins, Center For Digital Education
Where Are The Disruptors?
As fantastic as IoT and disruptive technology are for businesses, let's face it, in the university world, employee disruptors, innovators and intrapreneurs are hard to find. If higher-Education could somehow figure out how to think of new ways to make a better mousetrap through digital adoption, delivery, enhanced user experiences and widespread mobile integration, our educational system would be an amazing place... again. Sad to say, this type of innovative thinking is not the norm in the academic halls of universities.
What once was the pillar of thinking for our culture has become what appears to be averse to using adaptive and disruptive business models that are needed to rescue a struggling educational system. Let's be clear, to be fair, new educational models are very hard to implement, and in some cases, much harder than people in business think. Adoption of a new model can also be extremely challenging, especially if the existing one has been successful for a very long time.
Although face-to-face learning has inherent value for both the educator and the student, it is shrinking because of consumer demand for increased connectedness. Is the shift toward technological advances for educational purposes moving fast enough before drastic industry measures must be taken? I am not sure about that. However, I caught up with seasoned veteran higher-Ed professional Brian Parker and asked for his opinion on how digital, IoT and new strategies fit in to the future of the higher-Education model.
We must utilize the best of technology and innovation for the benefit of students at all stages of their educational journey and this will require an industry wide cognitive shift. As the world becomes more and more connected, digital and mobile - learning styles are evolving as well. The university students of today and tomorrow are at the forefront of this massive change and they will insist that knowledge is communicated and disseminated in ways that resonate with them and that they understand.
- Brian W. Parker, Ed.D
In my opinion, today's connected economy as it relates to education must adopt a mobile mindset sooner than later. This could mean widespread digitization of content, new distribution methods, and helping students learn when they want, how they want, with the content they want, directly from their mobile device. Fixed class schedules soon could be a thing of the past and not the primary delivery model. Digitization and mobile connectivity could become the new norm for higher-Ed. In order for all of us in education to stay competitive, re-monetizing our digital connected assets and re-aligning new offerings in new ways to meet the preferences of digital natives who are now in college, just may be the only way to survive. This new thinking isn't about staying competitive anymore. It's about survival.
Remember when virtual reality headsets where only in James Bond movies, flipped classrooms where new and global student connectedness was the future? The connected world has quickly become very smart, very small, real fast. In actuality, it has now become reality. Immediate, connected ideas, shared and delivered in the cloud aren't just a concept any more. It's already here and these new technologies are changing yet again.
Hyper-Adoption of A New Business Model?
Let' take this one step further. It's possible that the future of higher education by challenging itself to become hyper-adopters of technology in ways it has not done before in order to survive just may be thrusting itself into an unknown, unpredictable business model that's not as effective as we think it could be. How do we shape an industry that is crying out for change? I think IoT, digital adoption, mobile and Gen-Z will have a lot to do with it. Wow! Now that's a lot to think about. We must encourage this creative thinking now. It's critical in order to resurrect our educational system. The success of our kids and our future depend on it.
Calling all HuffPost superfans!
Sign up for membership to become a founding member and help shape HuffPost's next chapter