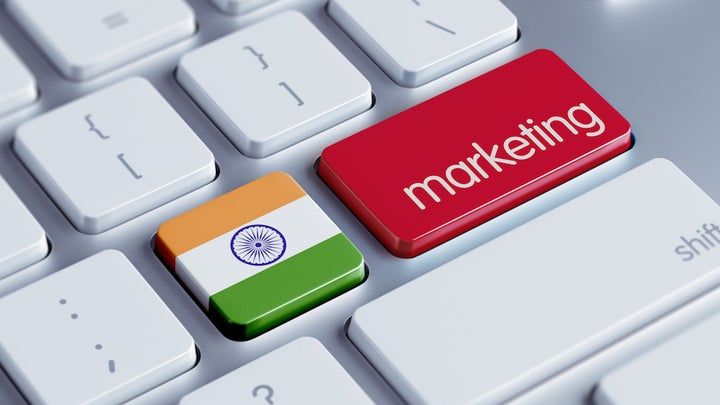 For those on the outside looking in, the current state of digital marketing in India may seem in lockstep with everywhere else in the world. A comment about how digital marketing agencies are cropping up all throughout the country, for example, could be countered with a "but this is also happening here in the United States."
However, those on the inside paint a different picture. It's one of radical growth, unmatched in speed, scale, and sheer potential. And most research out there validates it.
For context, let's hold a few key points in mind as we move forward.
(1) India is set to become the world's most populated country by 2028 (UN News).
(2) India will likely become the world's youngest country by 2020, with an average age of 29.5 (EY Research).
(3) 12 technologies—including mobile Internet and cloud computing—are ripe for rapid adoption in India (MGI Report).
(4) The Indian workforce is expected to reach 900 million by 2020. The American workforce of less than 160 million, by contrast, is the third largest.
(5) Only 2% of India's current workforce has received formal training. This is a number, to put it bluntly, that can't get much worse. It's expected—in part because of public-private partnerships and education reforms—to rise significantly, which means millions more are going to enter into India's already burgeoning digital landscape.

So while the Digital India Programme, launched by India's Ministry of Electronics and Information Technology, receives major criticism and fanfare, many see it not so much as some groundbreaking standalone initiative but as a government-backed nudge toward where the country is already heading.
Reinforcing "Digital India" are the many industry analysts touting the cliche of how there's a digital transformation taking place in India. This may be true, but the evolution of digital marketing in India is a rather unheralded tributary helping to surge this transformation forward.
In other words, there's a lot happening in the country's digital marketing space, and not many people are talking about it.
But a lot of people are searching for it.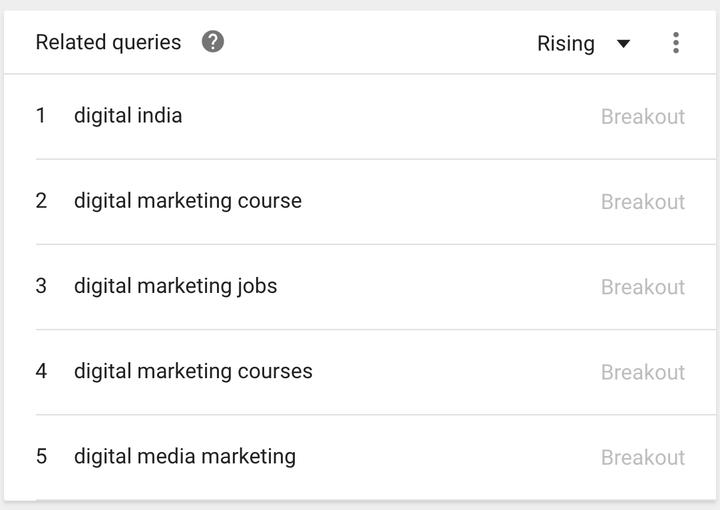 Elsewhere, "mobile-first" is an aspiration—some kind of glimpse into the future. In India, it's the norm. Elsewhere, video is the hot new arena where brands are pouring money into. In India, again, it's the norm. And despite that horrendous 2% training figure, India has managed to create enough talent to be featured in articles with titles such as Indian Programmers vs. American Programmers: Whose Code Is Best?
But in shining a light on India's digital marketing prowess, areas of opportunity become prominent. For example, as the rise of content marketing continues—reports forecast it being a $313 billion industry by 2019—the industry in India is still very much in its nascent stage.
That said, there are three key dimensions working synergistically in India's favor.
First, the country is growing in the myriad ways researchers are predicting.
Second, India's Make In India campaign and other initiatives are creating business-friendly atmospheres so that major companies continue to invest.
Third, the creation of customer-centric, valuable, brand-created content continues to snuff out traditional interruptive advertising.
This trifecta sets, and signs point to all of them moving forward, a nearly perfect stage for digital marketing agencies in India to grow exponentially in terms of number, size, and skill—and by skill I mean the world's youngest and possibly largest workforce will increasingly pair its tech-savvy skills with in-depth knowledge of modern marketing metrics.
The reach alone could mean the digital marketing industry, rather quickly, begins touching all corners of digital content distribution—with the best of them likely making future lists like this one from Media Shower. And all of this will likely lead to a groundswell whereby popular digital marketing "rockstars" are created and featured in researched-based content marketing influencer lists like this one from TopRank Marketing.
We're just scratching the surface here. Through the many interviews I've conducted in the hopes of providing those interested with a deeper perspective on the shifts happening, I continue seeing many new facets to how and why digital marketing in India is ready to take off.
Few are better positioned to take us below the surface (and into the current and future state of digital marketing in India) than Charulata Ravi Kumar. Kumar is the CEO of SapientNitro India, a popular digital agency focused on storytelling for brands, and the CEO of Razorfish India, a global digital marketing agency that is routinely listed as a Leader in Gartner's Magic Quadrant for Digital Marketing Agencies.
Her leadership positions make her uniquely equipped both to see what exists in India's digital marketing state right now, and to cast a light on where it all could go. She took time out of her busy schedule for this interview. Let's dive in: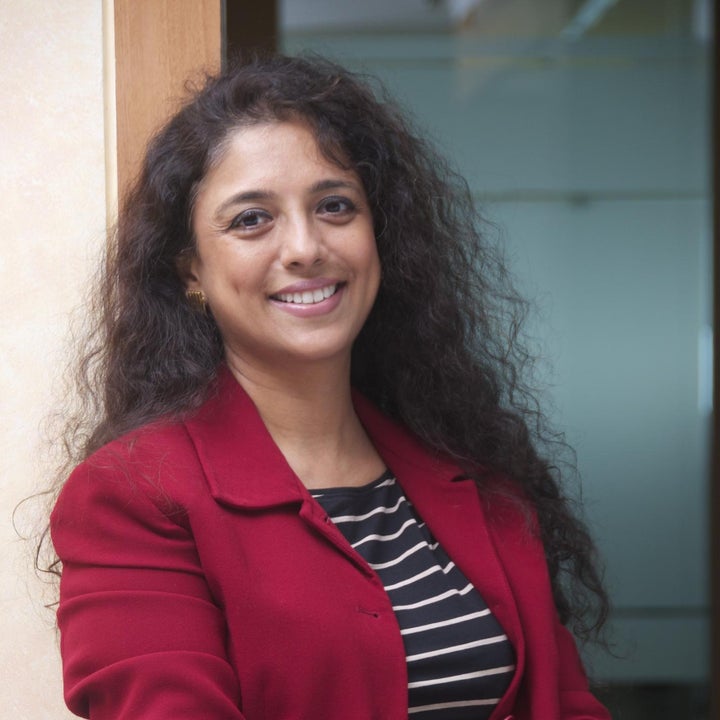 Charulata, can you paint a picture of the current state of digital marketing in India? How is it changing? What might the typical North American digital marketer not know about digital marketing in India?
—
First, a bit of context. We could consider this India - Year 1 AD. The world has been historically recorded as BC and AD. India's story will now be documented as BD and AD (Before and After Demonetization).
India is known for its paradoxes and this is getting played out now like never before, with Indians adopting change faster than the speed of its creation while continuing to be bound by its many ethno-cultural strings. But for sure, you don't just see the change, you feel it all around you.
India is a clever deflector and pulls wool over the Western eyes by imaging the jay-walking cows, the religious crusaders, the apparently chaotic reforms and more. Under these layers there is a revolution that skips normal evolution steps and teleports India into a future that rings a high decibel alarm on the ears of sleeping giants.
"Digital marketing is often relegated to its lower order of social media management."
Adoption of lifestyle changes that are contradictory to a traditional Indian outlook seems the new norm. A close family-oriented living is morphing to the adventurous individual. The karma for a future life is giving way to living in the now. And yet the strong Hindu philosophy of learning to let go is finding new expressions in the access economy over ownership.
Yet again, the Indian philosophy of moderation is countered by a growing urge to maximize their passion. And if you aren't adequately confused, then here's another trend… the decline of long-term commitments to relationships, be they with people or brands. This should explain why Tinder India flaunts about 35% as married!
In this fluid dichotomy, India rides high on the wave of a new revolution. The 2nd phase since 1991 brings its economy to an envious lead over China and now surpassing Great Britain. At the heart of this seismic shift lies dramatic reforms and more recently… digital.
Digital adoption at a consumer level, though, fast outpaces the support at the infrastructure and supplier eco-system level. The result? A vast untapped market where technology is yet to drive economies of scale. And therefore digital marketing is often relegated to its lower order of social media management.
Until a month ago, India's Digital landscape looked like the fabled tortoise and success predictions of 2020 and beyond made sense. All those PowerPoints of "digital gurus" have been scrapped overnight along with the high value notes in the recent demonetization. And with this some myths, too, have been scrapped—like how education and digital literacy are barriers to the quick adoption of modernization.
How do you explain PayTM, India's top digital wallet registering over 7 million transactions and serving over 45 million users—with 5 million added since the Indian Government played Houdini with the notes? This tipping point will hasten the adoption of smartphones, smart feature phones and data and even force infrastructure to be put in order to enable commerce. Today, it is amazing and fun to have many an illiterate 'doodh-wala" (milkman) and "bhaji-wali" (vegetable seller – lady) explain eloquently to the educated shopper how to transact with digital wallets!
Still, India runs parallel civilizations. One that has soared ahead into prosperity, one that has become formidable, empowering "The Rising Ambitious" (erstwhile Middle Class) and also one that continues to struggle as before. Undeniable, the young Rising Ambitious are driving the change and the target for digital marketers. The numbers are staggering but challenges remain.
Over 77% of India has a mobile connection but with over 85% as pre-paid, only about 10% are active mobile social users. The number of internet users in India is approx. 375 million and by 2020 it is expected to be over 600 million. Mobile phone internet user penetration remains only at about 25%.
"Marketers will be forced to build their digital ecosystem beyond digital marketing."
And while India ranks amongst the top 10 content consuming countries, content will not by itself drive digital marketing goals. Its design needs to be useful and relevant to enhance lifestyle and its delivery must be by means that puts minimal or no financial pressure on the end consumer. And for digital marketers to benefit from this, it has to drive commerce not just engagement.
To achieve scale, digital marketing to India is not about Cannes-winning creative ideas. It's about communicating straight up with the purpose and usefulness of your proposition in the consumer's life and enabling easy commerce based on behavior. All this at an Indian price point to make it viable and scalable.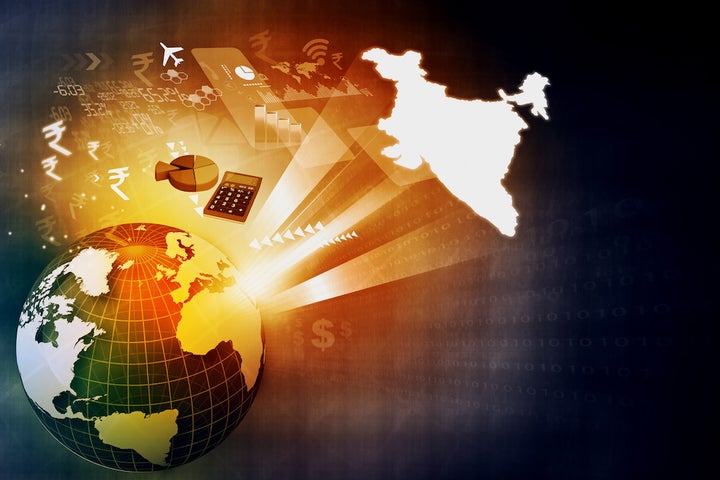 What part of digital marketing in India do you see starting to phase out? What will it be replaced with, and why?
—
Three changes are unfurling.
1) The significance of pure play social media will diminish soon.
2) In the longer term data science will begin to replace "hit and try" digital marketing.
3) A national digital strategy will no longer suffice.
On #1: Being more affordable than TV and print and with a looming mandate by CXOs for their organizations to go digital, marketing teams in India are scrambling to tick the box and demonstrate digital savvy by overt social media marketing.
This is followed quickly by a comparison of followers and engagements and awards for creative content. Remaining largely in the creative space, this is the part of digital marketing that is neither driven strategically nor pillared on meaningful attribution.
The average 10% of advertising budgets set aside for digital is only reflective of digital campaigns and social media management but precludes the large investments that go into digitally transforming an organization from within.
Creative-based offerings are subjective and therefore highly price vulnerable, led by agencies who are eating each other up to oblivion. Pure social media management has already begun to lose relevance and marketing efforts typically hit a wall at legacy infrastructure.
"Their urge to do more and quickly is changing the traditional behavior of personal readership for information to mobile viewership for sharing."
Marketers will be forced to build their digital ecosystem beyond digital marketing. The big responsibility here is shifting from the CMO to the CDO and CTO.
On #2: On the other hand, engagement models will have to give way to behavior modeling based on data. Though in its infancy, Indian retail and financial sectors have realized the need and opportunity for data science and are making strides in the right direction.
On #3: With digital proliferation, India has begun connecting with "Bharat" more unabashedly. And Bharat too is in turn creating regional connected communities. Marketing departments can no longer view India as 29 states and 7 Union Territories. It's now a country of millions of micro communities – being formed by regional clusters, cultural and lifestyle orientations and service exchange groups. Defining them merely by demographic and psychographic parameters will veil the real market potential. These micro-groups need micro-influencing fields around them.
Everybody speaks of India as being ahead of the game in terms of "mobile-first." Can you speak to why this is the case, and what it means for India's digital marketers? Are the vast majority of Indians with mobile phones reading online articles from their phones?
—
India's digital trajectory has skipped some generations like the desktop and catapulted straight to mobile. The medium's affordability, ease of use for even the tech unsavvy, and portability has put potential digital access in the hands of over 1 billion mobile subscribers (936 million active mobile connections). Data, though, is not as affordable as the device itself and finds many Indians accessing the internet through their systems at the workplace. If India can give its billion people a better and affordable infrastructure, supported with financial, healthcare, education and e-governance empowerment through digital, its ripple effect will positively impact consumption.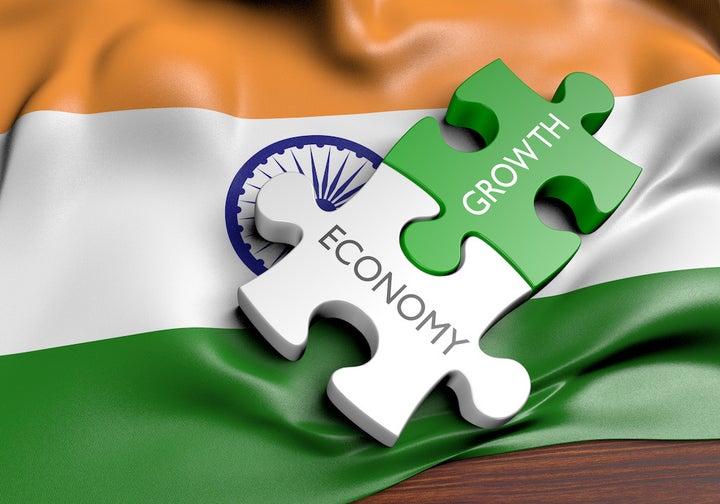 Still, India 1AD is currently cash-crunched to avail of any service beyond basic need consumption. Digital marketers will have to make their offering super-useful to find a place in their lives at this point.
Internet access overall still limps at about 20%. Within this, content consumption is skewed highly towards video and growing rapidly. Being a young population, their urge to do more and quickly is changing the traditional behavior of personal readership for information to mobile viewership for sharing.
To connect with Indians, the growing content marketing industry in North America will have to shed their rigid views of an impermeable India based on their definitions of literacy. Three magic words will change their outlook: Voice, Video and Variety. But don't worry, many Indian digital marketers haven't yet removed the fog before them on this.
"India is the land of storytellers. Content marketing in India is as old as the epics."
So, yes, India spurns world trends in mobile, witnessing a growing smartphone market and an increase in feature phones too. Feature phones at over 50% share of mobile aren't going away yet as new consumers emerge in inner cities, towns and villages of India. Smart feature phones giving access to all basic mobile needs and VAS in the form of music, videos and content through the net are good for many. And while Video is a growing platform to reach out to them, Voice is critical to connect with those in smaller towns and villages. Facebook has just announced Live Audio Broadcasts and customizing it to India will surely be in their sight.
Variety deals with the mix of language that underlies all content. India is rapidly adopting English amongst the youth in urban markets but their connection with their native language remains strong and strengthening. In December 2016, YouTube announced delivering more local language content on home and trending feeds based on video watch history, location and UI language preferences in India. This makes sense for them as the views of the top five regional language content consumption already exceeds English.
It's not surprising! The fluent English speaking audience in India is only a little over 4%, with non-English speaking at 88%. And within that non-English speaking segment about 45% are using the internet. In short, many of the next wave of content consumers will not speak English but will become new important consumers.
Content marketing is a rapidly growing industry here in the United States. Is the same happening in India? Are bloggers, writers and journalists increasingly finding employment with companies and brands? If not, why not? If so, what makes content marketing in India different than what you see happening here?
—
India is the land of storytellers. Content marketing in India is as old as the epics, The Ramayana and The Mahabharata. Storytelling is how life philosophies have been communicated through the ages. The medium of delivery has now changed. Content marketing is being viewed now as an independent pillar that is driven by a strategy from engagement to acquisition, loyalty and evangelism. Increasingly its shift of responsibility from the creative departments of advertising agencies to content marketing specialists is a glimpse into the future.
Online content is undoubtedly growing in India both through video and images. But its real objectives need to be sharpened further. From real-time engagement to awareness and information, it must carry the customers into conversion and loyalty with metrics to evaluate each objective beyond Facebook likes.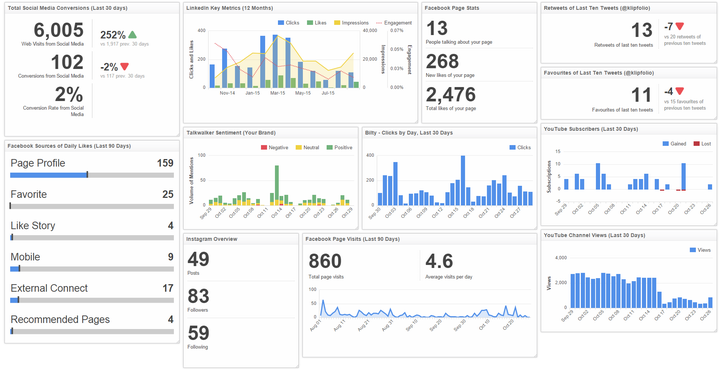 India's over-dependence on its Bollywood and Cricket celebrities is also losing some sheen to micro-influencers who bring with them the authenticity and detailing of information in a way that is not forced upon consumers.
Journalists have always played a crucial role in shaping the views of Indians while the writers and bloggers appealed to the more worldly-aware. This equation is changing. Better access to information through multiple channels is making the masses veer towards informed influencers. These influencers are emerging from all quarters of India. In this, Instagram's growing popularity amongst the young expressive Indians cannot be ignored. Because of the intense diversity of culture, language and social status, people are seeking out those they relate to, understand and feel understood by. A North American content marketing department will have to wear multiple hats and don numerous avatars to seep into their lives.
Can you speak to the details of content marketing in India? Is it the same kind of process as here: creating valuable articles, ensuring they are SEO-rich, enrolling readers into email drip campaigns, and trying to nurture them into customers? Or is something altogether different?
—
The intent is as you outline, but the effort remains far from satisfactory. Content is driven by many on the digital marketing side to enhance engagement metrics (vs. real engagement) and on the creative side to assuage the hunger for awards or trending for the day. Content is yet to be viewed as a seamless interweave with the overall CRM strategy.
Digital Transformation is only a few years mature in India and individual pillars like content are just being discovered and analyzed. To move it from being a communication tool to a digital marketing imperative will require a partnership that drives customer experience transformation through an integrated marketing approach.
This transformation too will bear leaky holes, especially if it's not gender customized. Women, who were long ignored as key consumption drivers, are now pulling significant numbers on e-commerce. Interestingly, e-commerce has encouraged many untapped women entrepreneurs who are finding new avenues of employment to drive their latent ambitions. And reports suggest a 5X growth of women e-shoppers by 2020. In the India post 1AD period, this prediction can only grow upwards.
A unique multi-forked strategy can be the only answer to managing the expected digital and e-commerce outburst in India.
Many predict the future of digital marketing here in the U.S. will increasingly be about video. Again, in some ways it seems India has jumped the line and is ahead on this. Is that true? How would you describe the state of video marketing efforts in India? What are some of the more recent advancements in this regard?
—
The world should have seen it coming with India as one of the largest movie producers in the world—and 99% of them are musicals based on intense storytelling!
However, while videos are being generated in abundance its marketing remains wanting in strategy to meet larger objectives. It's not just about videos, as Instagram has provided a rich platform for user expression specially for the 18 to 24 years as well as a trendcasting tool for marketers. Meanwhile, there are several platforms emerging and fading along the way. The Indian Millennial is well ensconced into Facebook and YouTube with rising numbers in Snapchat and less so in Vine and Dubsmash.
Fragmented pieces are creating unconnected digital footprints. An ideal combination of Video + Audio + Pictorial in varying proportions depending on which India you are addressing has to be the answer.
Digital marketing is running on a trial and error mode. There are only a handful of digital strategists in India and they are bringing a combination of UGC (User Generated Content) + IGC (Influencer Generated Content) + BGC (Brand Generated Content) in a relevant and purposeful manner. We need to develop this skill deeper and wider.
Lastly, what is the current state of digital marketing in India, and where do you see it going in the next 3-5 years?
—
The current state is highly volatile with efforts directed more towards communication and establishing digital footprints. The next phase, and it's not far away, will have to be technology-enabled Customer Experience Transformation that will require organisations to rebuild from within and make themselves agile enough to keep up with the highly dynamic market that is India. Just don't blink… or you may get left behind.
Cameron Conaway is an investigative journalist and the content marketing manager at Klipfolio.
Related
Popular in the Community