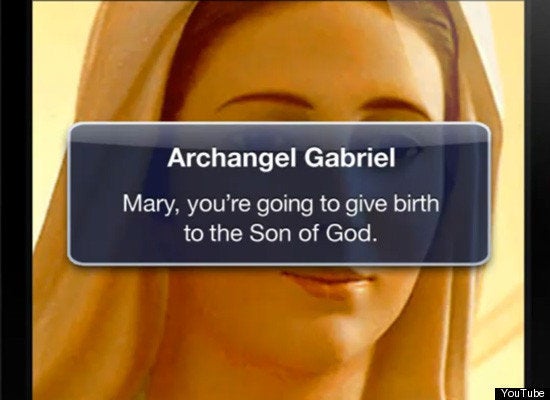 A festive video called "The Digital Story of the Nativity" tells the tale of the first Christmas as it might be told today--through the eyes of social media platforms like Facebook and Twitter, as well as through popular websites like Google, Wikipedia and Amazon.
The video's creators, Portuguese digital marketing company Excentric, were inspired by the narrative of the birth of the Baby Jesus and the visitation by the three Magi and have visualized the story's major plot points using forms of digital communication that many of us use on a daily basis.
Despite the video's religious overtones, Excentric president Miguel Figueiredo told CNN that his company chose the popular Nativity story to teach viewers about social media. Nevertheless, CNN reports, "[A] number of American churches have called [Figueiredo] to ask if they can show the video in their services."
Check out the "The Digital Story of the Nativity" (below) and notice gems like Mary looking up "Holy Spirit" on Wikipedia and plotting the route to Bethlehem using Google Maps, Joseph buying a cow and a donkey on Farmville and writing a post announcing the baby's birth on his Facebook wall, the three wise men checking in to the manger via Foursquare, and more.
WATCH:
Popular in the Community