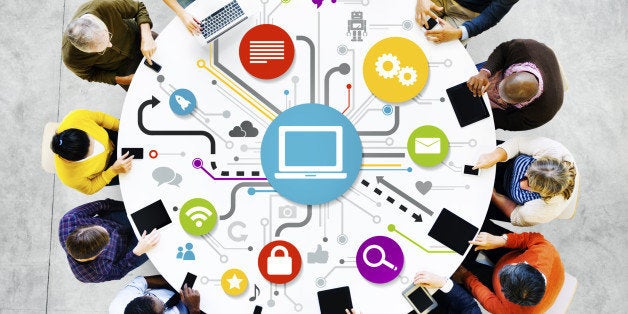 You may have an important health message, but if you're not reaching the right audience for that message, it may as well all be for naught.
That's why it's important to identify the "conversation catalysts" -- the people who are influential, or connected, enough to get a message across -- so that important missions, like preventing suicide among college students, can be effective.
We had the chance to talk to Peter Klein, CEO of the digital communication company Educated Change, at Stream Health, the "(un)conference" put on by the advertising holding company WPP (disclosure: AOL, the parent company of HuffPost, is a partner of Stream and WPP). Klein shared his insights to how our digital behaviors affect our physical ones, and how his company has helped two health-related nonprofits reach the people who need to hear their messages the most.
HP: What exactly is Educated Change?
PK: We help executives move their reputations from the physical world to the digital world. We got into people science because as we were analyzing people digitally, we started to see behavior patterns. We thought, "Wow, are the people who are digitally engaged, do they become more engaged in their job? Do they start to take on a difference in the physical world, and begin to behave differently as well?" Our customers are companies, like major consulting companies, financial companies, and a tremendous amount of companies in the health care space.
HP: What are some ways your company has helped promote a beneficial health message?
PK: We do a lot of work with the JED Foundation -- they are promoting knowledge to reduce suicides in 12- to 25-year-olds, so primarily university-age people. But what's really interesting, as a group, we have to enable the spreading of our messages. So how do you do that? So we wrote a tool for them called WA! What it does is eliminates the problem of time in social media so that the people who are interested in sharing that message are getting it to people that need it. It does what you need it to do in order to share and communicate, engage with those people. Because at the end of the day, it's about how you engage with someone who's about to commit suicide.
And then there's CTI, the Center for Talent Innovation, and their "Power of the Purse" initiative, which drives home the idea that women are the buyers of health care. They decide, "Oh, my kids need to go to he doctor." They are the buyers of services. They are also the nurses and the pharmacists. So again, they would use the WA! platform to engage the ambassadors to share that message.
And the other way it works, is if you want to spread a message through social media, we give the tools to do it. We analyze all these social networks to be able to say, "Okay, when you look at this network, which people are the conversation catalysts." So we try not even to talk about social media because it's about people.
This interview has been edited for length and clarity.