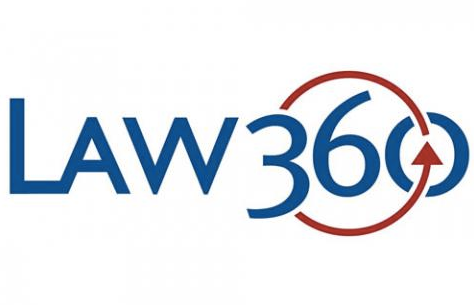 Last month, journalists at the subscription news service Law360 declared their intention to unionize with the NewsGuild of New York. The staffers behind the union drive were hoping collective bargaining could address a list of concerns ― and not necessarily about pay. Some reporters, for instance, felt pressure to write uncritical articles about big law firms and their partners.
So management's reaction to the union effort struck a few of those staffers as ironic. Law360 quickly retained the services of Jackson Lewis, a law firm well known for its pricey "union avoidance" work on behalf of employers. As it happens, Jackson Lewis gets plenty of nice coverage in the pages of Law360. Last year, the site put Jackson Lewis on its top ten lists for "most charitable law firms" and the "mightiest employment practice groups."
Many Law360 staffers hope to become the latest in a string of digital news outlets that have unionized, shaking up what has generally been a union-free area in the journalism industry. The list includes Gawker, ThinkProgress, Salon, Vice, The Huffington Post (whose employees joined the Writers Guild of America, East, earlier this year) and the dismantled Al Jazeera America.
But the case of Law360, which is owned by the research firm LexisNexis, differs in a key way: Management strongly opposes the union effort and appears to be putting serious resources into stopping it. Many employees have already been urged to attend what are commonly called captive audience meetings, HuffPost has learned. These are meetings in which consultants deliver an anti-union message to employees in the hopes of eroding enough union support among the workforce that the union loses an election.
"It was inevitable," said Nastaran Mohit, an organizer with the NewsGuild, noting that captive audience meetings are common in other fields. "We knew at some point we would see the opposition that falls in line with other industries."
Most digital outlets so far have agreed to voluntarily recognize their staffers' union after a majority of employees submitted union cards. Al Jazeera America declined to go that route, instead requesting that employees vote in a secret-ballot election. (Any employer has the right to demand a vote.) But Al Jazeera America did not go so far as to pay for outside consultants to deliver an anti-union message. Employees there voted in favor of the union but were soon laid off when the network folded.
Law360 employees in New York, Washington and Los Angeles, along with remote employees, will vote in their election later this month, with roughly 130 employees eligible to cast ballots, according to the NewsGuild. Workers in all those offices have been told to attend anti-union meetings, and remote workers were told to call in, Mohit said.
Chris Giganti, a Law360 spokesman, said in an email that the company wanted to give every worker the opportunity to make a personal decision in private. "Everyone should have a voice in this important decision and we respect that right," Giganti said. "That's why we insisted on a secret ballot election the [National Labor Relations Board] will conduct."
As for the consultants speaking to employees, "we just want to make sure they make an informed and educated decision after getting both sides of the story," Giganti said. "Since we don't have internal expertise on this subject, we've arranged for people with more experience in these matters to share their knowledge with our staff."
According to one employee, who spoke on the condition of anonymity, the site's journalists were told that they would sit through as many as four such meetings before the election. Although they were not explicitly called mandatory, employees were "strongly encouraged" to attend the meetings.
"There is a strong anti-union backlash coming from management," the employee said. "The message is coming through the anti-union consultants."
"There is a strong anti-union backlash coming from management."
Audio recordings of the meetings were shared with HuffPost on the condition that they not be posted on the web.
In the recordings, the consultants say they are working through the Labor Relations Institute, a leading anti-union consulting firm. On its website, LRI advises employers on "avoiding" a union, "fighting" a union and managing a union that's won an election. The group boasts a 90 percent win rate in elections. Last year, an LRI consultant likely swayed an election at a Guitar Center store by a single vote, HuffPost reported.
One of the consultants who spoke to employees is Austin Clary, whose LinkedIn page lists him as an executive vice president at LRI. Clary's page says he spent three years handling employee relations for Amazon in Phoenix, where the online retailer has a network of fulfillment centers.
Another consultant is Katie Lev, who, according to her LinkedIn bio, was the senior director of labor relations for CVS and now owns a consulting firm. Lev is also one of three board members at the Commonwealth Employee Relations Board, a division of the Massachusetts labor department that adjudicates disputes involving the state's public sector unions.
In a talk with employees, Lev says that she is "neutral" in her work for the state agency, but not when she speaks to Law360 employees about their union.
"Make no mistake about it," Lev says, showing more candor than most such consultants. "I am biased. I am not neutral."
She admits management had made plenty of mistakes. "It's clear there were some mess-ups," she says, but she hopes "that this group decides to give management a chance." At one point, Lev acknowledges that the journalists work under stressful "quotas" and notes somewhat jokingly that "I'm making this worse by taking up an hour of your time." She assures that no one would be disciplined for falling behind because of the meetings.
As is standard, Lev does not tell employees how to vote, but she does manage to paint a scary portrait of unionizing. She warns that things may not improve despite paying union dues, that employees may not like what's in the contract ("you better hope that everybody else wants the same things you want") and that a union is difficult to get rid of once it's there. "Not voting in the union is free. Voting the union in, you pay dues," she says.
Lev, who did not respond to a message sent via LinkedIn, is up against a pretty tough crowd that already knows its way around the law. On the recordings, employees challenge her when she suggests a union contract wouldn't give them much more protection than they already have. They also demand to know how much money Law360 has decided to put toward LRI, rather than toward increasing the company's wage floors. That question goes unanswered. (The employees will be able to find out exactly how much once LRI files disclosure forms with the Labor Department.)
"You have their attention now.... They really don't want a union here, so they're listening," Lev assures. "If you vote no, things will probably stay pretty much the same, except one big change… They would love a chance to try, before there's another opportunity for you to vote the union in, to try and see, what would things look like if we listened to employees more? ... Management wants to be given a chance."
"They really don't want a union here, so they're listening."
In other words, management would like to hash out any differences with their employees without having to agree to a union contract. But Law360 employees have good reason to want things in writing.
In February, a Wall Street Journal report demonstrated how much the company's management likes contracts. The report told the story of Stephanie Russell-Kraft, a former Law360 reporter who decamped for Reuters. After she started her new job, Law360 informed Russell-Kraft's new employer that she had signed a non-compete agreement with Law360 and held "critical and sensitive confidential" information. Reuters promptly fired Russell-Kraft.
Law360 was pilloried for wielding a non-compete against a young journalist ― an unusual move that many deemed heavy-handed. Only under pressure from the attorney general of New York did the company agree to scrap non-competes for low-level employees. As Russell-Kraft recently wrote in The Hill, she believed she had an implicit agreement with Law360 in which she would "churn out" stories for low pay and get experience in return. But after getting fired from Reuters, "that implied social contract was revealed for what it always was — an illusion."
Not surprisingly, Law360's enforcement of a non-compete ― over the objections of many of its own employees ― was one of the prime motivators for those seeking the guarantees of a union contract.
As one worker put it, "We haven't seen any evidence of them responding to us individually in the past. So I don't see why it would be any different now."
Related
Popular in the Community