It took me three months of being home after living abroad for two years, to realize I had to get the hell out of here. Fast. I'm a millennial, the over privileged kind, who thinks the world owes me way more than it actually does. Meaning when I travel and the plane is late, or the hotel room isn't up to a certain standard, I'll stomp my feet and insist on bitching out anyone I can.
Hey, at least I'm honest.
True to the millennial mind set, I realized quickly that a 9-5 was not going to work out for me. Hell, I knew this at sixteen when I would defiantly text my friends in one hand while pouring coffee in the other. This was before foreign workers came and took all the jobs reserved for young teens, sorry guys now we know why. University was okay for me but so not necessary now that I look back, seems like quite a few of us realize that. I don't regret my formal education. In fact it, gave me a two year position in Kuwait where I saved enough to let me live comfortably for a while, planning my next move.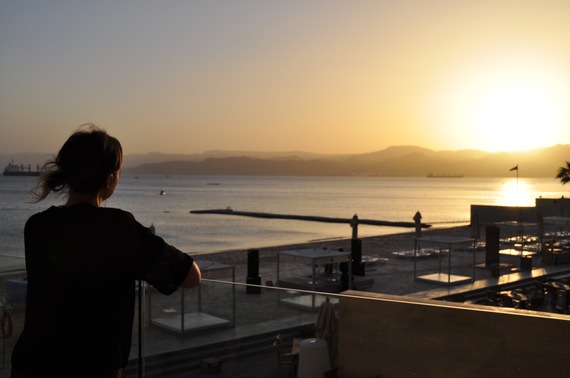 Now as I look forward to stint in South America it's time to think about what will come next. I had seen the words "digital nomad" floating around the internet for a while, not really paying attention because 'Nomad' sounds like hiking boots and backpacks are involved. Then I found a fellow Hippie in Heels,who lives in Goa at the moment, but isn't tied down to one place and continues to live life exotically. I knew I had to have it.
When looking for a place to start my Nomadism, I focused on three things.
Great Internet, affordability, and nice weather.
Notice how safety isn't on that list? WAKE UP the world isn't safe anymore. You can either be kidnapped by the cartel, shot down by a fanatic, or trampled by bulls, this is life. I found a great site that rated countries in terms of nomad compatibility, which just proves how HUGE this lifestyle is. Shit. I hate being late to the game.
Internet is definitely at the top of everyone's list of must haves, as that's how we (ya I'm grouping myself in there) hope to make at least somewhat of a living. But good internet? That's a different story everywhere has internet, pretty sure you can even Snapchat your way through the CONGO via wifi if you please. BUT if the connection sucks deadlines will be missed, SKYPE calls broken up, and you'll lose your job. Look for trusted internet services that promise reliable connections.
Looking for a place that had affordable living was key in order not to dip hard into my savings. Asia seems like the obvious choice, and digital nomad hub Chiang Mai is a great choice for good food, chic/cheap living, and delicious weather.
Weather, the end all be all. If I need a jacket, chances are I won't be staying long. Let's blame it on my Vitamin D deficiency, but I need some sunshine in my life. Sorry Canada, but I'm breaking up with you from September - May. It's not me, it's most definitely you.
Obviously I'm new to this whole thing, and probably will fail a hundred times over, hate where I am, and cry to go home. BUT hey, I'm an over privileged millennial would you expect anything less?