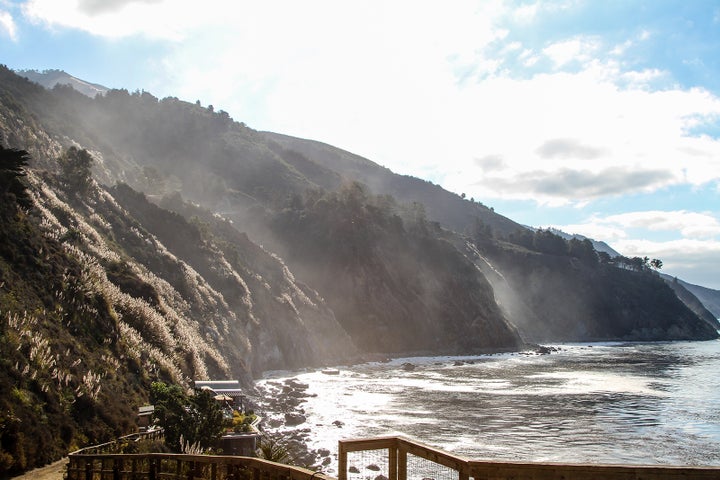 Last fall, I packed up my bags in the wake of Oculus Connect 3 and headed out to Digital Raign's 'Reality Summit,' a first-of-its-kind gathering of VR/AR professionals with an eye toward social impact. Given that it was my first visit to Esalen, the iconic birthplace of the human potential movement, I had no idea know what this gathering would yield.
I walked away feeling like this. I'd been to my share of tech conferences, 'unconferences,' gatherings, and otherwise—but I'd never attended one that facilitated such intimate, powerful bonding among attendees.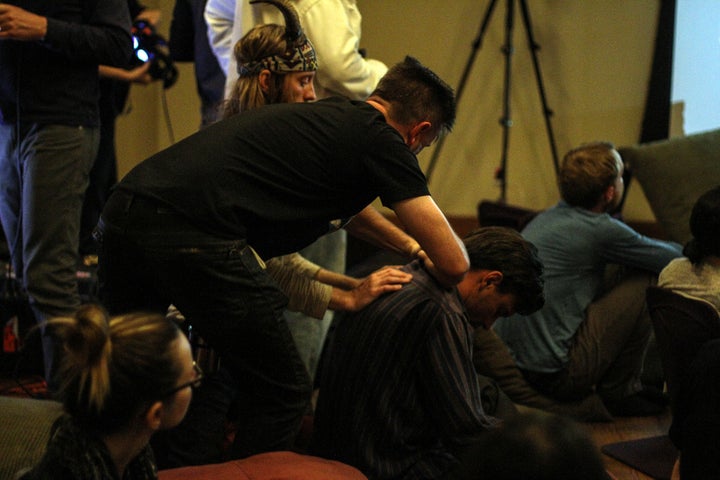 So when I found out the event was returning for round 2, I knew I needed to make the Big Sur pilgrimage. What I didn't quite grasp was how much work founders James Hanusa and Alison Raby had done over the intervening year to expand the scope of what the summit could be—to include professionals in fields as diverse as Artificial Intelligence, Blockchain, and beyond.
"We wanted to grow the content of the Summit to all emerging tech and have the participant community reflect that expansion," said Hanusa. "Given everything that's happened in the past year, we felt compelled to include cryptocurrency, philanthropy, and impact investing communities as part of the social impact pillar. We also wanted to move the mindfulness pillar to develop deeper exploration of consciousness, neuroscience and brain-computer interfaces."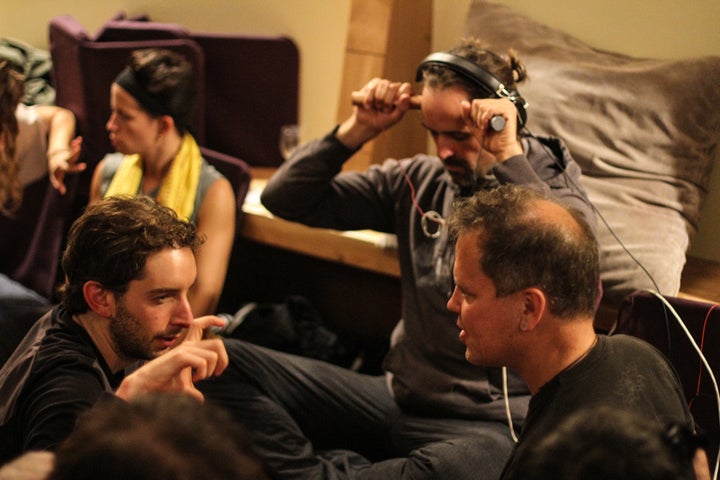 Hanusa and Raby want to maintain the core ethos of this gathering: the notion that this could be a space that functions as a "UN of VR" or "West Coast Davos." Part of achieving that this year entailed gathering luminaries from fields that might not immediately seem like they belong together—but speak to the powerful convergences we're seeing emerge in every facet of our lives. They see this as a natural extension of what's always been their primary aim: to highlight and expand the possibilities of human potential.
"We've always had the capacity to use any tools toward the betterment of humanity—that's about choice," said Raby in the most recent episode of the The Real Virtual Show. "In terms of Digital Raign, we are focused on social impact, values alignment, and utilizing whatever the new tool in our toolbelt is, whether it's AI, crypto, VR, AR, robotics, haptics, etc. We started out in Virtual Reality, but we knew from the inception of the organization...we saw all of these technologies coming together to exponentially accentuate one another, and also, with the right focus...accentuate personal development and collective development."
As a way of guiding this process, the two wanted to highlight the idea of legacy—in more ways than one.
"We have more intently focused on bringing the legacy of our major influences and spiritual homes into the experience design process—for me that's Burning Man, for Alison that's Esalen," said Hanusa. "As we are back-to-back with Burning Man, we also are looking to reflect this year's [Burning Man] theme, Radical Ritual—as well as Esalen's 'I to We' transformation."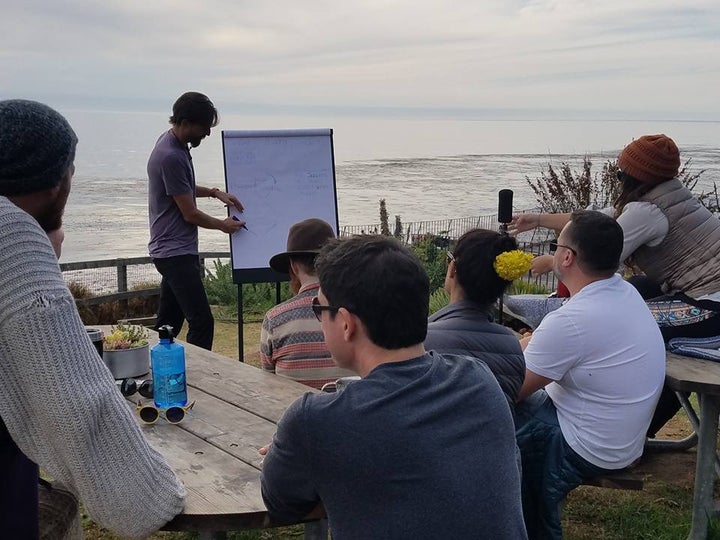 This idea also played out in their curation of guests at the event.
"We have even more recognized names in the industry this year, like the inventor of VR, Dr. Tom Furness; tech evangelist and Fourth Transformation co-author, Robert Scoble; VR pioneer Jacki Morie; and consciousness expert Cassi Vieten of the Institute of Noetic Sciences," said Hanusa. "We've also partnered with non-profit and tech-for-good organizations to add a day focused on collective impact. We have initiatives from Virtual World Society, Institute of Noetic Sciences, 13 Voices and others."
Their hope in bringing these powerful minds from across the technology landscape together is to see what unexpected cross-sections might emerge—especially in a place as powerfully mind-expanding as Esalen. To that end, they also felt it was important to continue to emphasize art as a facilitator of personal and collective growth.
"We are also excited to extend further into art and music," said Hanusa. "Last year, Android Jones was our featured artist in the culture studio. This year we are weaving sound throughout the program, and artist/futurist Zenka will join us."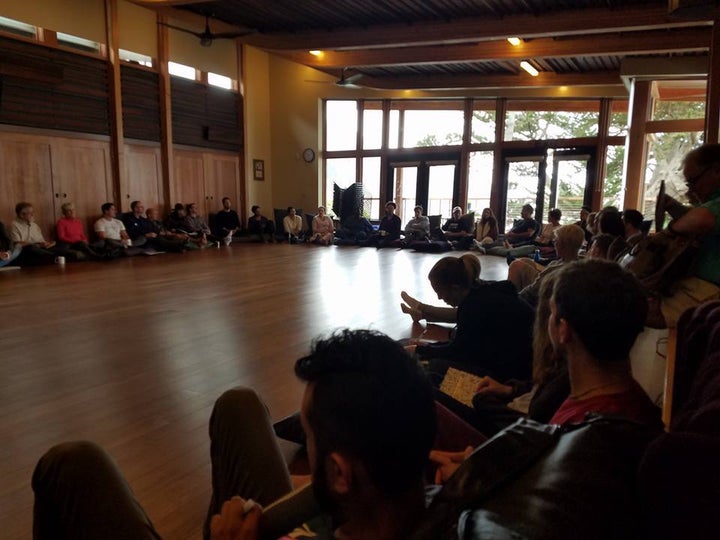 Last year's summit spawned an international community that has grown to nearly 1300 members. This year, Hanusa hopes to encourage these big-thinkers into further action through what he and Raby call the 'Initiative Accelerator.'
"We hope to see the successful launch of several impact projects into the world among the Digital Raign band," said Hanusa. "We have the potential for a massive amount of collaborations and partner projects to emerge from this deep dive."
As to what those intersections might be?
"The possibilities are endless, that's the bottom line," said Raby. "How are all these technologies coming together in terms of the betterment of humanity?"
If we're going to find out, it'll be at Esalen, a place with the potential to ground digital pioneers in ancient understandings.
"What a place to blow your mind and come to your senses, your sensate awareness," said Raby. "[It's important that when we're] creating alternate realities to remember and recall the one that we're in—and how much of a miracle it is."
Reality Summit II runs September 3-8 at Esalen in Big Sur, CA. Get your tickets here.
Image Credit: Stefanie Schwartz Atkinson, Jesse Damiani, Evo Heyning / VRScout
Related
Popular in the Community