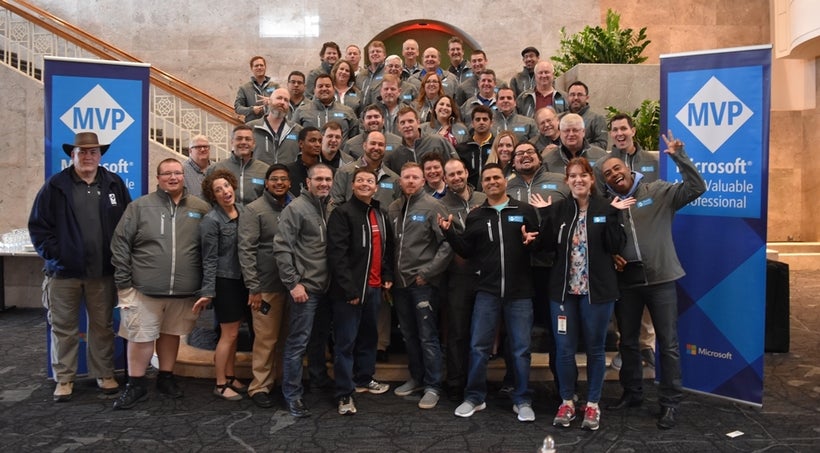 Microsoft goes beyond the cloud when it comes to community, professionalism, and leadership engagement. The company is supporting its community leaders through different programs. One of which is the Microsoft Most Valuable Professional (MVP). Thanks to the Microsoft Student Partner Program, I was able to attend the Atlanta MVP Community Connection 2017, which took place between May 4th - 6th.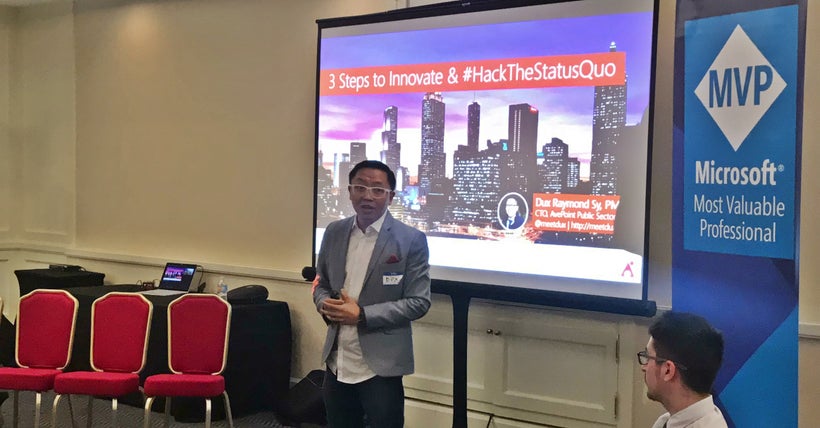 Dux Raymond kick started the opening event with a keynote speech on how to innovate. The key points that he shared with the audience were based on how to be different as technology leaders to make a significant impact in the communities where MS professionals get involved. It turns out that the 3 steps are very simple: take a small problem - make it big, be fearless, and give back. Raymond's approach is related to this perspective:
"The reasonable man adapts himself to the world: the unreasonable one persists in trying to adapt the world to himself. Therefore all progress depends on the unreasonable man." - George Bernard Shaw
Joe Darko mentioned in his opening remarks that during the time he was planning to organize this event one of his goals was to give back to the community. One way to do it meaningfully is to impact the educational space. "It is extremely important to get students involved, so we can positively influence the next generation with regards to technology for maximum, positive, and lasting global impact, Joe says." Joe invited local MSPs to be part of the community.
At the Technology Panel Discussion, the MSPs had the opportunity to discuss with MVPs and RDs (Regional Directors) on topics such as: Careers in Tech - where to start, Cloud Computing - Leveraging CC to solve business problems, The importance of AR/VR - What the future holds, in effort to connect to the educational space of the community, brainstorm, and help answer critical questions.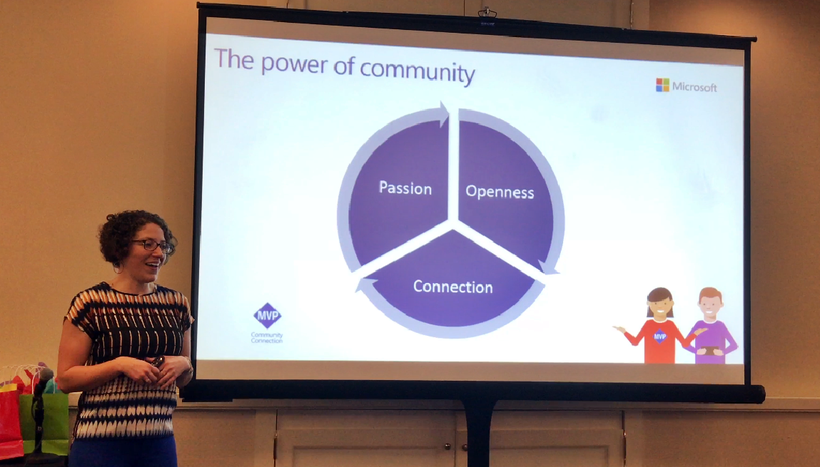 "A global community has a global impact, Karen Juhl stated in her statistical overview on the MVP Community impact at the global scale." For the 2016 year, more than 16 million people were impacted at the social scale, 800k tweets, 140k GitHub commits, with an average of 70k forum posts, 20k articles, and an average of 2000 Channel9 videos. The MVP community is taking the lead in the social - tech impact to bring it's contribution to the users, customers, and businesses.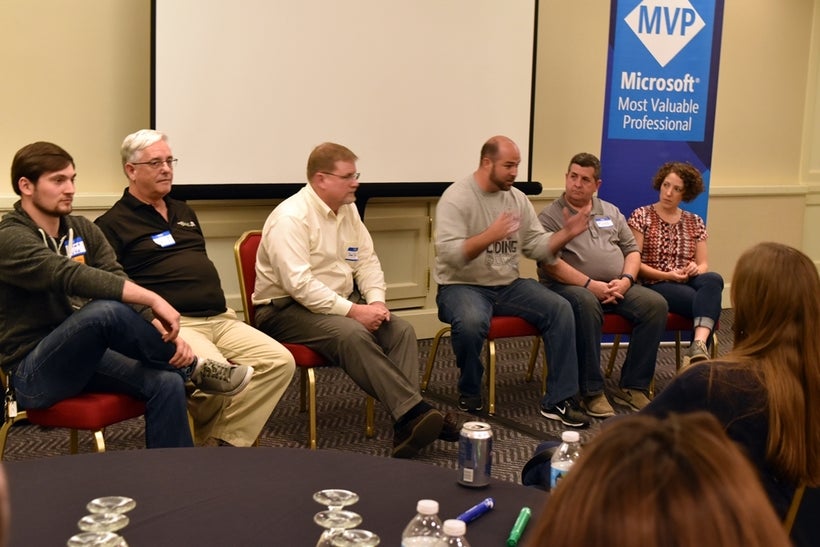 One of Joe's philosophy for the next year is to extend the MVPforGood in schools, to connect the community with universities, and to work with MSPs to create the framework for a successful generational transition of practices and expertise for continuous impact.
Calling all HuffPost superfans!
Sign up for membership to become a founding member and help shape HuffPost's next chapter
This post was published on the now-closed HuffPost Contributor platform. Contributors control their own work and posted freely to our site. If you need to flag this entry as abusive,
send us an email
.