Digital marketing, public relations and advertising professionals are keeping an eye on Instagram growth, but many are not ready to make a play on this youth-oriented platform. However, Instagram on Wednesday announced a new scrolling multiple-photo "carousel" that allows for measurement of clickable advertising messages.
Instagram is still behind a bit of a wall with restricted access that makes automation difficult and for many marketers, not being able to automate some of the marketing efforts or even receive open data for reporting might make them less likely to adopt a plan for that platform. Many marketers think there is potential but for the average small business they don't have the time or dollars to tackle Instagram today. Of course some large businesses are seeing success in building brand awareness and many individuals have done a wonderful job of building their personal brands, but for the vast majority of our clients, taking on Instagram just isn't on their 12-month radar as a priority. That being said, I think most of our clients have a bit stashed away to look at Instagram if the opportunities change drastically.
In January, the Pew Research Center reported that "roughly half of internet-using young adults ages 18-29 (53 percent) use Instagram" and "half of all Instagram users (49 percent) use the site daily."
There is a nagging feeling that Instagram is a perfect mobile platform for visual content delivery -- a digital element that amplifies engagement as much as 20 times over posts without it. "What doesn't work is stock images ...unique visual content is a must if you want to see the best results," Hipsher says.
Uniqueness helps explain why a strategic marriage of digital agency tools and optimized practices with PR firm focus on relationships produces successful results. "One cannot go without the other and have anywhere near the success alone they can have together," Hipsher says.
Instagram "awesome" event photographs generated by fans rather than marketers or PR pros offer authenticity that generate "excitement," Emspace Group Vice President of Community Engagement Sarah Lake says. "It's fun to follow the pictures to see what people are enjoying."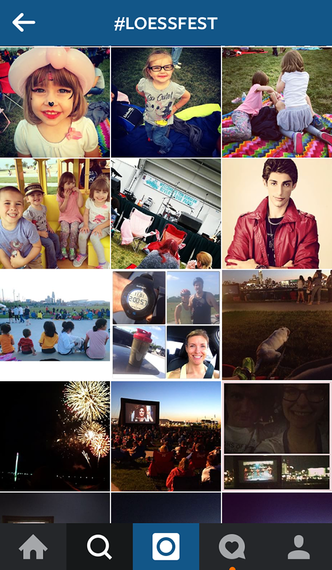 Emspace, an Omaha "communications strategy studio," finds that by promoting an event hashtag, sponsors and fans can do some of the engagement heavy lifting. At the Council Bluffs, Iowa Loessfest summer music festival, for example, promoters used real-time social media listening on Twitter and Instagram before developing strategies to push content.
The social media sweet spot is effective use of digital tools and measurement to assess and adapt PR strategies. Best practices focus on optimized tone, length and target audiences for digital messages, Hipsher says.
Angie Kubicek, connections strategist at Bailey Lauerman, works on the Panda Express account, including engagement with more than 18,000 followers on Twitter, but she agrees there will be a more important place for Instagram in the future.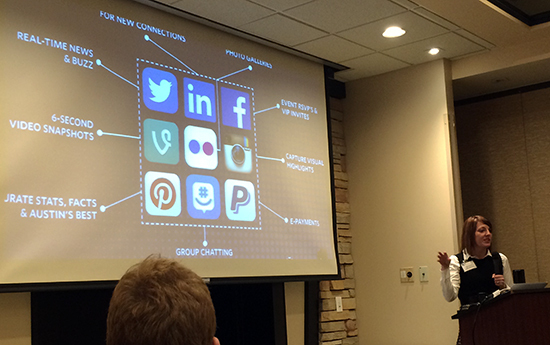 "It's a little challenging since you can't link out from Instagram, so it's harder to have a true business goal ...unless you can show that there's some sort of a correlation," Kubicek says. "We're using Instagram as our visual storytelling channel right now.
For many brands, Instagram has a small but engaged audience, and this makes it a useful platform for testing earned media content ahead of anticipated growth. Keep a close eye on Instagram as a rising star within social media space increasingly dominated by mobile content.
From branding to audience engagement, social media strategy across platforms should be tied to trending hashtags and unique visuals. It appears that Instagram is ready to make paid advertising a much more important feature.
Calling all HuffPost superfans!
Sign up for membership to become a founding member and help shape HuffPost's next chapter