(This post is part of a series featuring disruptive concepts in fashion technology specifically emerging from San Francisco.)
Custom menswear is normally reserved for savvy gentlemen who are lucky enough to afford it and find it.
For many American men, spending hundreds of dollars on a custom shirt, sometimes traveling internationally to find a great tailor is part of the custom shopping requirements.
Miles Penn and his cofounder Rafi Witten at MTailor have the cure: affordable, high-quality custom menswear that doesn't require travel and masses of money. As part of a career ambition to go into business together (born during their time studying at Stanford), they've decided to democratize the custom menswear experience.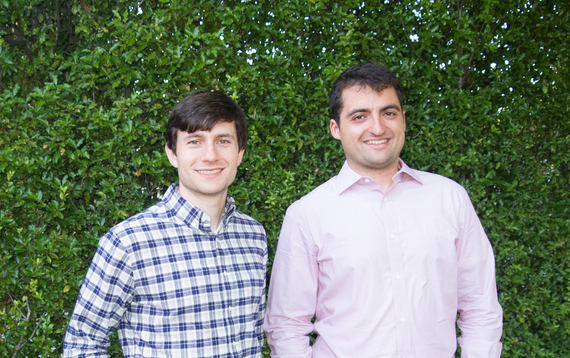 MTailor is an app-based shopping experience that allows men to be custom-fitted for dress shirts, blazers, pants and suits. The team has carefully thought through the fabric, cut and style options available to customers.
Custom-fit items are shipped to one's doorstep and begin with getting shockingly accurate measurements using their custom tailor shopping app.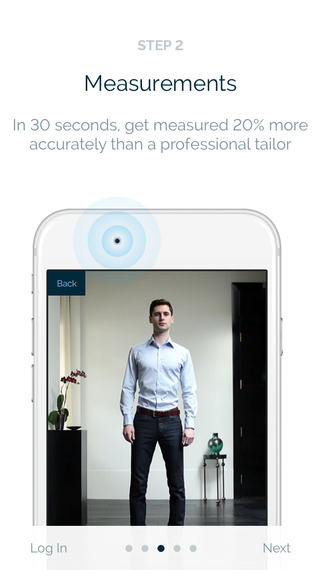 "It's rewarding to hear customers say that it's the best shirt they've ever owned" says Miles, well-dressed in his finery: a custom tailored suit made by MTailor.
As it turns out, his customer base is thrilled to have access to affordable custom menswear - for many, it's their first custom clothing purchase. MTailor shirts carry an average price tag of $69US and include free shipping and returns.
"One area that e-tailing hasn't solved is the clothes shopping experience. So we set out to make an experience that is truly better: clothes that fit, with no need to exchange sizes. And you get fitted in the comfort of your own home when it's convenient for you. "
Here's the low-down on the experience:
1) Download the app on your phone or tablet
2) Get measured by following the guided instructions (total time: 30 seconds)
3) Make your style choices
4) Pay and confirm your shipping
With happy men coming back for repeat sales, MTailor opts to stay true to the custom tailor experience. "Our product is affordable custom tailoring. We don't play the usual games with pricing and sales promotions. Customers order as many or as little as they like, which is an important part of the custom shopping experience. Most customers find us through referrals, and we offer a Give $20, Get $20 program. "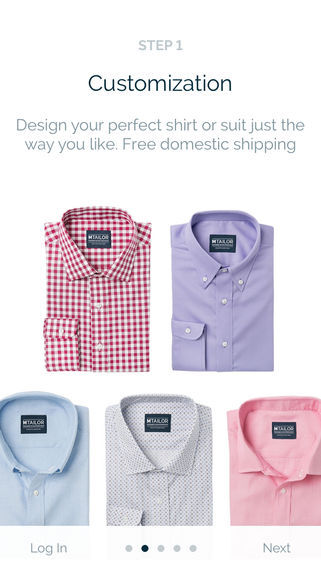 The app is well-rated on iTunes (4.5 stars) and customers enjoy the convenience of building a profile for easy re-ordering. As part of the customer profile, MTailor also offers men the ability to 'clone' a shirt they've ordered in the past, and then make desired changes to style, cut and fabric.
While Miles boasts 10,000 possible combinations of styles, cuts and fabrics available to the customers, the app doesn't aim to overwhelm customers with choice - it even makes recommendations as you progress through the customization process. The business has received steady growth since inception in 2014.
MTailor claims that its measurements are 20% more accurate than a tailor.

" A tailor will take multiple measurements, and the measurements will be slightly different every time. If a customer gets measurements by different tailors, its normal for the measurements to vary from tailor to tailor. We brought in tailors and tested their measurements against those of the app. The results of our testing demonstrate that the MTailor app gets a more accurate measurement with a narrower spread for variation than human tailors."
* Fabric pattern (all shirts are 100% cotton)
* Cuff style
* Tucked or untucked base
* Slim or classic fit
* The option of a chest pocket
* The option of adjusting the right or left sleeve for a wrist watch
The MTailor team is happy with their low product return rates and claim that returns continue to fall even further as the algorithm improves. They're launching custom short-sleeved shirts shortly, expanding the collection, and expect to grow internationally in the future.
MTailor is a success story in the pool of many apparel brands disrupting the traditional retail model and contributing to a global arms race for fashion technology intelligence aimed to delight and suit customer expectations.