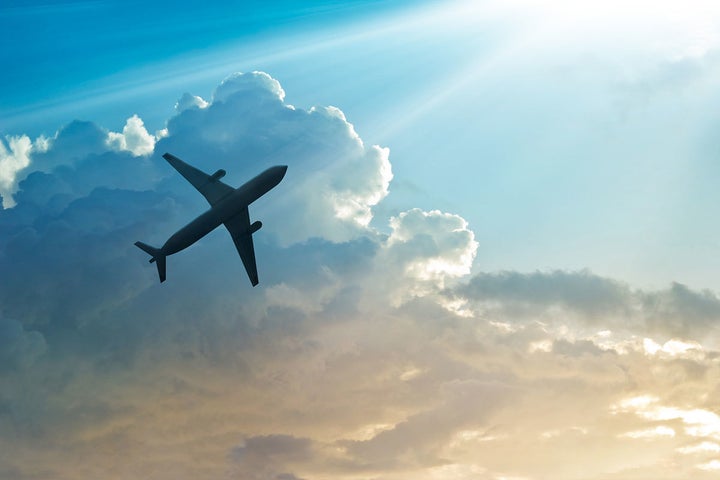 By Penny Harris, SVP International Strategic Partnerships, The Exchange Lab
Digital breeds disloyalty. Before it came along, Judy from New Jersey went to her local travel agent to book her yearly family holiday to Barbados. She knew the providers she trusted and face to face contact with her rep gave her piece of mind that she was making the right decision. Today, Judy's glossy brochure is the web, where she can hunt around to find the 'best' deal. Hoteliers, airlines and home accommodation providers all battle for Judy's attention, often having to unbundle their prices to win Judy over.
As well as price and choice, there are a number of other external factors that are changing the travel marketing industry. Only with a complete understanding of these factors through data can you ensure your travel marketing is on target.
Here are some ways digital can help your business get ahead in a cluttered market.
The rise of the experience economy
The experience economy has created an atmosphere that encourages and values experiences above material possessions. Sharing these travel experiences online and offline with family, friends and fellow travelers has become its own form of currency. For travel companies, this feedback can be critical as over 95% of leisure travelers read at least seven reviews before booking their holiday. As a result, marketers have the opportunity to tap into authentic customer experiences and use them to evolve the way their brand interacts with travelers - spreading their offers more organically - leading to increased sales. Targeted advertising through programmatic offers marketers the chance to take advantage of customer reviews while also personalizing the message to their consumer. Audience insights can then be used to produce more interesting creative, solve problems and offer better deals than the competition.
Mobile is of course now a key component in amplifying the experience economy by offering users a seamless experience from the beginning to the end of the trip. In 2016 from January to March mobile, excluding apps, accounted for 27% of worldwide travel bookings.
Tapping into customer experiences can mean leveraging a quality mix of branded and user-generated content. This includes tailored online offers incorporated into creative using tools like dynamic creative optimization (DCO) as well as native ads, social amplification, or re-targeting.
Personalization with big data
People are increasingly concerned with having unique, personalized travel experiences and tapping into data helps brands offer customized offers by tracking preferences and to create a picture of your audience's daily life.
Pulling unified data from multiple DSP partners, we found that for 5 out of 6 travel advertisers the best performing platform differs from campaign to campaign, meaning there is currently no single best of breed travel DSP. Based on the number of travel campaigns we run across various markets we've discovered that it's key to apply a unique blend of DSPs for travel clients who want to incorporate personalized creative at scale, make the most of their data and ensure efficient buying.
Getting more granular, tapping into the right data can help marketers assess what their customers are looking for based on interests, demographic, possible budget range, and desired vacation destinations, giving brands an opportunity to create a better experience for them. Discovering that your audience prefer customized itineraries to one-size-fits-all vacations or excursions off-site versus activities at their hotel should have a significant impact on what messages you send them, directly impacting their likelihood to be receptive to the creative and, ideally, take action.
Although it's not a travel brand, Stella Artois created a clever travel-related app to help travelers on vacation find the nearest bar serving their beer. People could hold up their phone in the street and the app would identify any bars nearby that served Stella. This was a creative way to utilize and gather data with a layer of AR to create an experience for people adding a customer service layer by making it easy to find and enjoy their brand wherever their audiences were in the world.
Going the extra mile for customers including making their digital experience with your brand positive by personalizing their interaction with your brand and ensuring the contact is user-friendly could lead to great reviews either online or offline that are more effective than an expensive ad campaign.
Mastering context
People today work and live across devices seamlessly throughout the day. When it comes to digital advertising timing is key. Reaching someone at the right moment usually means the difference between the message being received or ignored.
Travel brands can use custom categories to target online content specifically mentioning their competitors or partners. These kind of placements are a great opportunity for brands to showcase the advantages of their offering or share a solution to customers in that category who are displeased with the service of a competing brand. When it comes to using digital advertising to present your brand as a thought leader and problem solver, contextual relevance is a significant tool.
The weather plays a key role in consumer travel decisions beyond the standard travel peaks such as spring break or the holiday season. A series of snowstorms, a heatwave or a dreary month can be a catalyst for travelers looking for last minute escapes and great getaway deals.
Weather Sync is an effective programmatic marketing tool that brands can use to specifically target their audience with creative tailored to different weather scenarios in real-time.
What's next?
Looking forward, elements such as virtual reality could be a game changer for travel brands, some of which currently offer 360 degree video views of rooms, cruise ships, amenities and local attractions – this would take that kind of experience to the next level.
In the meantime, Judy may have outgrown her local travel agent, but hopefully her new always-on lifestyle will lead smart brands to step into that role in a modern way, providing personalized offers, convenient booking tools and great experiences. As time goes on, perhaps digital could begin breeding loyalty for brands that are willing to adapt and continue putting their customers at the core of their marketing efforts.
About Advertising Week Europe
Now in its fifth year, Advertising Week Europe is a hybrid of inspiring thought leadership, entertainment and special events celebrating the industry and its people. For one week, from 20–24 March, the brightest leaders from the marketing, advertising, technology and entertainment industries join together in London to share their visions, passions, and best practices. From seminars and workshops led by some of the greatest minds in the industry by day, to world class entertainment in London's most iconic venues by night – Advertising Week Europe's premier roster of events is like no other.
Related
Popular in the Community