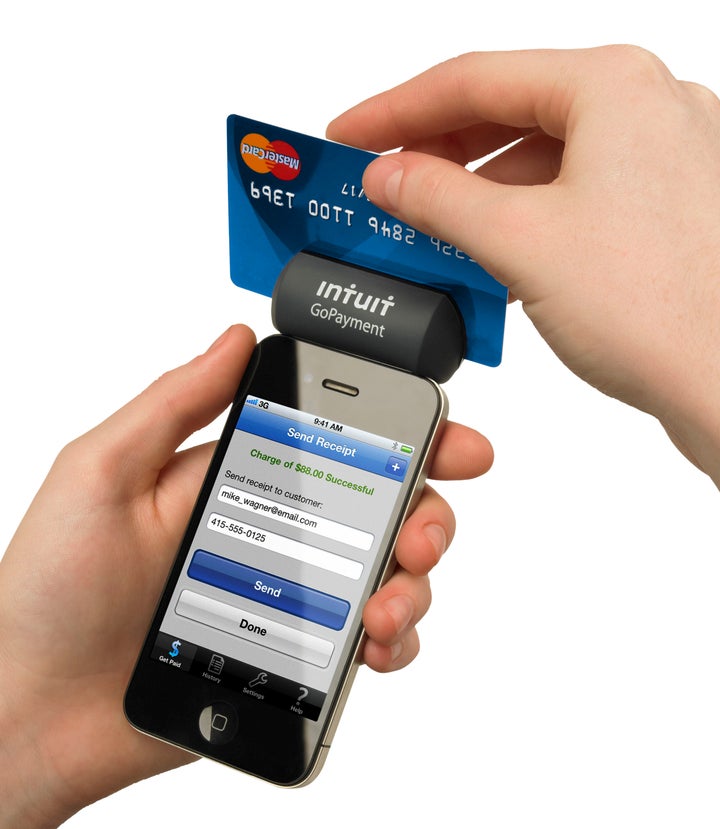 Using cash or even credit cards to make purchases may soon be just as outdated as using a cassette tape to listen to your favorite music. There is growing hype over more and more people replacing their wallets with their smartphones. Everyone from big companies like Google Wallet to smaller startups like LevelUp are hoping this rings true as they all compete to be the number one digital wallet service.
Digital wallet technology allows you to link account information to your phone and then wave or tap it using near-field communications at the time of purchase. It sounds very convenient, but even with some six billion people worldwide with a cell phone, it is unlikely that there will be a quick transition to digital wallets. Here are four concerns that are leading to slow adoption of the digital wallet.
New Technology for Consumers
Die-hard tech lovers have already signed up for one or more of these digital wallet services; LevelUp launched in October 2011 and has 250,000 active users and 3,500 merchants across the country, according to a spokesperson. But it is going to take time to get the average shopper to tread into this new and unfamiliar territory. For example, when debit cards started hitting the market, it took between five and ten years for consumers to fully adopt the cards. And merchants didn't have any point-of-sale adjustments to make, as debit card payment technology was identical to credit card technology.

Since digital wallets are becoming a popular technology in the payment space, there are already too many choices and not one service is available everywhere. For instance, Banana Republic and the Container Store accept Google Wallet only at select locations. And LevelUp is currently used by smaller merchants. If consumers wish to use their smartphones as their main wallet, they have to sign up for multiple apps. Downloading the apps isn't hard, but learning how each one works and when to use them can be confusing.
Expensive Upgrades for Merchants
When it comes to most small businesses, the investment is still too costly. This is true even though digital wallet transaction fees are lower than those for credit card transactions, and in some cases -- like with LevelUp -- they don't exist at all. Instead, LevelUp only charges merchants when they run a campaign through the service. But even without transaction fees, upgrading merchant point-of-sale systems is expensive -- restrictively so, for many small businesses.

Mobile Access Concerns
Consumers shopping with their digital wallets in low mobile coverage areas will have a harder time successfully using their digital wallets. In their case, leaving the real wallet at home can put them in a bind when it comes time to make a purchase. Verizon's 4G network coverage reaches 75 percent of the country, but those shopping in the other 25 percent would be out of luck.

Digital wallets could reduce credit card fraud costs
The good news is that digital wallets are safe and probably more secure than most credit cards. This is mainly because you can lock your digital wallet with a numeric pin. All of your credit card information on both Google Wallet and LevelUp are encrypted and both offer an extra pin protection as well. Consumers can also take one more step and lock their phones with a pin.
The extra security features of digital wallets make them more appealing to credit card companies and banks. One of the biggest expenses for both banks and credit card companies each year is fraud. Credit card fraud cost credit card companies approximately 8.6 billion dollars in 2010. It is too early to tell, but if digital wallets prove over time to help lower fraud, this could lure more credit card companies and banks to promote this new payment form. In return, backing from these institutions could help speed up adoption from consumers and merchants. In other words, it could be a win-win for credit card companies and merchants.

Will digital wallets become the norm?
The potential for digital wallet success is big if companies like Google Wallet and LevelUp can even get a portion of the 135 billion credit card transactions which transpired globally last year. For now, most consumers, retailers and banks will watch from the sidelines until all the kinks are worked out of this new technology. Only if that happens will we see the digital wallet become commonplace.