Bus driver, Rex Freitas continues to recover from an injury to his neck and back, suffered in a pothole incident. But he is also still wrestling with the pain of remembering his parents decline into poor health.
"We grew up with very little money to spare," he said. "But my parents always had plenty of love to share. They believed in hugs, not handshakes. I feel very lucky that in their final years I was able to give back some of that love by taking good care of them," he says. "More than anything, I wanted them to have dignity. They were too proud to go on welfare. Too proud to ask for help. So I took care of everything. And if they were still here, I would do it all over again. I wish I could have them again even for just for 10 minutes. They were everything to me."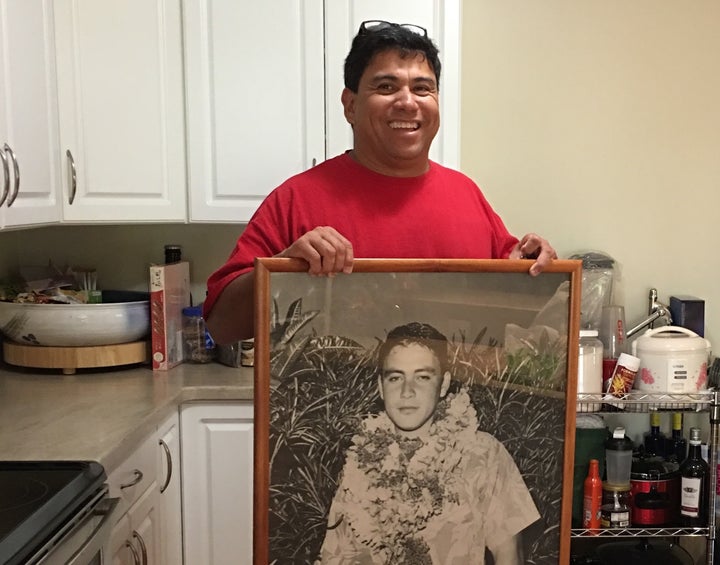 Freitas mother's health began to decline seriously in 1986, when she was rushed to the hospital in great pain. "We learned that she had probably been suffering from lupus for years but it had not been diagnosed properly and therefore she did not get the treatment she needed early," he said.
That was the beginning of a series of medical challenges: kidney failure, gallstones, thyroid surgery, two brain aneurysms. "She wanted to be in her own home. So my father and I looked after her better than any nurse could, and don't get me wrong, there were a lot of ups and downs," he says. "My friends helped me renovate her bathroom so that she could sit and take a nice, long shower. We used to spirit her out of the hospital to enjoy that shower at home, and then take her back," he recalls with satisfaction.
As the driver of the No. 6 Bus through Pauoa, Freitas was able to manage his schedule in such a way that he could stop by to visit his mother, change her dressings, help his father tend to her needs, make sure his parents were doing all right, and return to work.
"I am grateful to my company and the type of job I have, because of the flexibility of scheduling, I could run in on my five minute breaks to check in on her and my dad," he says. "Most people have to struggle to hang on to their jobs while caring for their kupuna and not many are able to manage their responsibilities the way I could and still keep working and drawing a salary," he said.
"If we had had the Kupuna Caregivers Assistance then, we could have used it to hire a trained female caregiver. I am sure my mother appreciated everything we did for her, but she would have welcomed having a woman to help her shower and dress. But we did the best we could to preserve her dignity," he said.
Freitas took care of the bills his parents incurred as first his mother, then his father succumbed to illness. "My father became very ill shortly after my mother died, so my caregiving responsibilities continued even after my mother passed away. Dad did his best for my mom for as long as he could despite being ill–and nine months later, he was gone too."
"I wish I had received better advice along the way," he said. "For example, we did not know we could take advantage of a special fund set up at the hospital by a donor to help native Hawaiians until my mother passed away. I did not know what I had to pay and what I was no longer responsible for. So, I kept paying and paying, until long after she died," she added.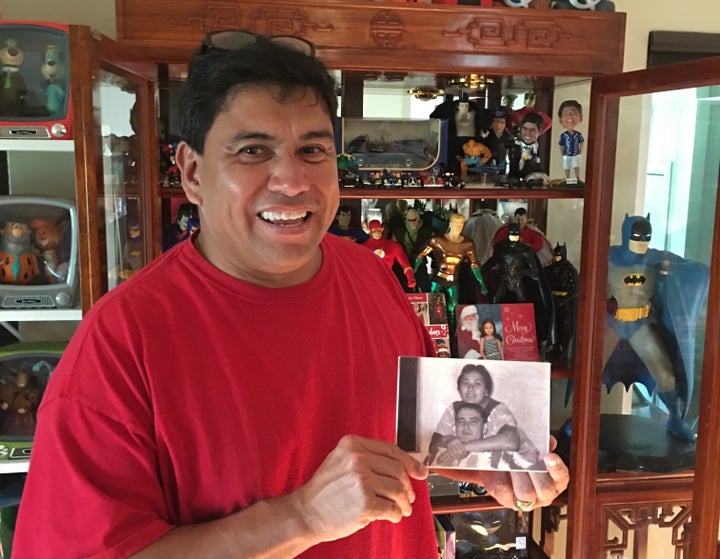 Early habits of thrift and savings served him well. "Ever since I was little, I learned to save my lunch money. I used to caddy and instead of accepting a free lunch as a reward, I would ask for the cost of the lunch in cash instead and add that to my savings," he explains. Those savings over many years allowed him to buy the comfortable, squeaky clean bungalow in Pauao that he lived in with his parents until they passed away. "I didn't want to make my dad feel bad. So I did not tell him that I bought the house from my grandparents. But doing so meant they had no rent to pay and could spend their Social Security on other necessities. Their combined total social security was $538, and that's all they got every month" he added.
Rex Freitas' story is the story of thousands of unpaid family caregivers across Hawaii. Like so many others, Freitas was driven by the desire to do the best he possibly could for his parents.
Freitas' caregiving story is the story of the search for dignity and respect and solidarity as we age that Ai-jen Poo writes about movingly in her book, The Age of Dignity. In arguing for the urgent necessity to build an infrastructure of care to support the swelling ranks of the elders in America, she says:
Turning to one another means rendering visible how we are already, and have always been, interconnected through care. Nearly as invisible as the oxygen we breathe, and yet just as essential, care is the beating heart of our nation.
Rex Freitas has not read the book. But he has lived its lessons. He looks forward to legislators in Hawaii feeling the same urgency to support caregivers who stretch themselves to perform well in their paid jobs while doing as well at their unpaid labor of love. He hopes fervently that SB534/HB607 will make it through the legislature this year.
Calling all HuffPost superfans!
Sign up for membership to become a founding member and help shape HuffPost's next chapter