Vietnam War veteran Stevenson L. Roy died broke and homeless, but he wasn't put to rest alone.
Naval Petty Officer 2nd Class Roy was buried in Willamette National Cemetery in Portland, Ore., with full military honors Wednesday, the 1,000th homeless veteran to be buried by Dignity Memorial. Operating in 35 cities, the organization partners with the U.S. Department of Veterans Affairs, local medical examiners and funeral homes to ensure that veterans without friends or family are treated to the proper funeral service that they earned.
"It doesn't really matter what happened during their life," organization spokeswoman Lisa Marshall told The Huffington Post. "At some point, they were willing to give their life."
To make sure that veterans are properly identified, medical examiners work closely with the VA and reach out to Dignity Memorial to arrange a funeral if they can confirm that the deceased individuals had served in the military and were honorably discharged.
When it came to learning about the elusive life of Stevenson L. Roy, however, the organizations were able to learn little about him, as is often the case. Roy was born in Montgomery, Ala., in 1951, joined the Navy in San Diego and served in the Vietnam War. He was discharged in 1980.
But while the details of Roy's life remain a mystery, his burial took place in a manner befitting a serviceman. He was buried on Wednesday with a service that included a 21-gun salute, a missing-man procession and a presentation of the flag by the Oregon Honor Guard. Local dignitaries addressed the crowd and the flag was given to Nicholas Henry, a 12-year-old Civil Air Patrol cadet.
"The general sentiment is let's not forget," said Crystal Friedrich of Lincoln Memorial Park, which helped organize the service. "We can't forget his sacrifices and his services, just because there wasn't family to send him off."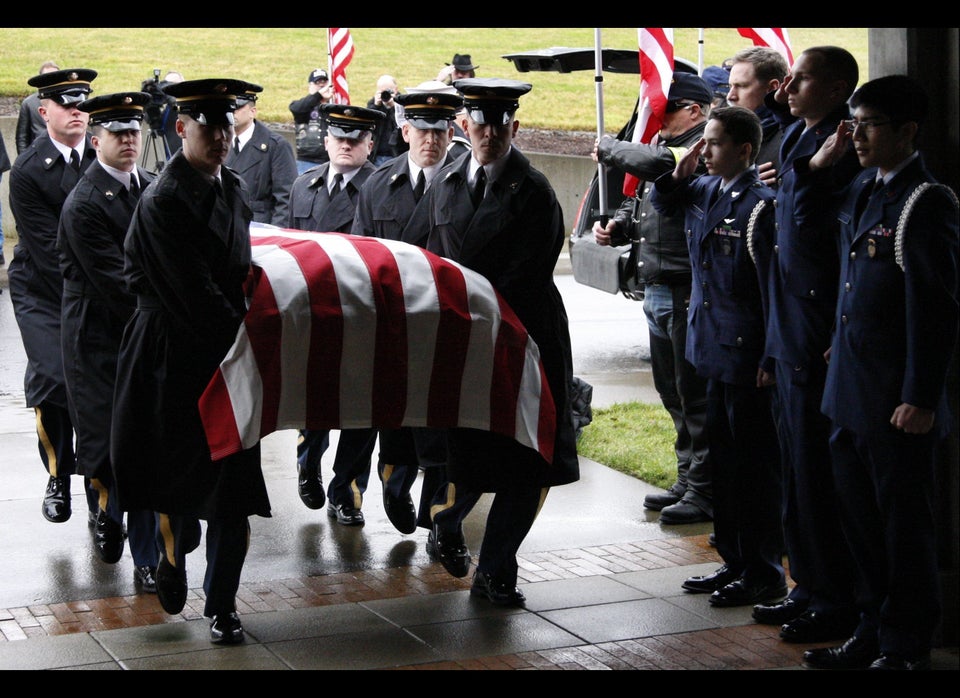 Related
Popular in the Community