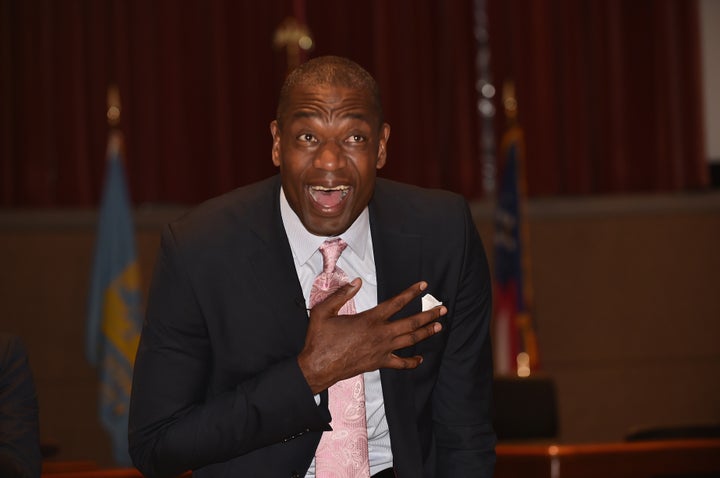 Making Dikembe Mutombo happy is a universally good thing. A wildly philanthropic man with a huge heart, Mutombo was once named the most generous athlete in the world by Fox Sports. His relationship with society is purely symbiotic -- a rarity today, but one that deserves all the recognition available.
So when Sept. 1 was declared "Dikembe Mutombo Day" in Fulton County, Georgia, it was, undoubtedly, a better day for all. As the day went on, it only got better. On Tuesday night in Atlanta, at a ceremony for Mutombo's day, the Atlanta Hawks upped the ante.
With an unsuspecting Mutombo in the audience, Hawks CEO Steve Koonin made a surprise announcement that his No. 55 would be retired and raised to the rafters at Phillips Arena during a nationally televised game against the Boston Celtics on Nov. 24.
Has there ever been a happier-looking man?
Mutombo, clenching his heart while emotion washed over him, was completely shocked by the news.
We can't wait to see a few of these included in his Hall of Fame speech: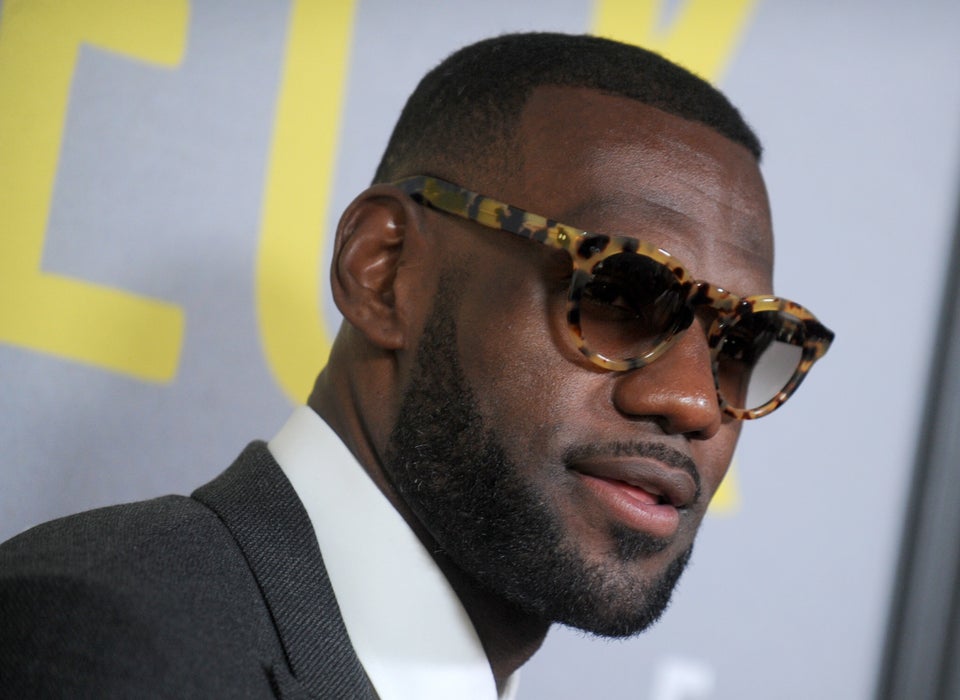 We Know What LeBron James Did Last Summer