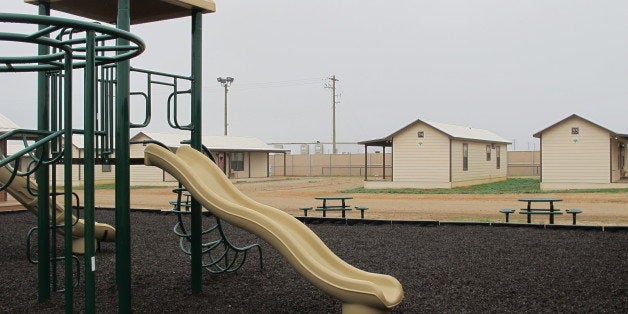 With a planned capacity of 2,400 beds to hold mothers and children, the immigrant detention center that recently opened in Dilley, Texas, is the largest in the country.
But immigrant rights groups say the facility is largely unnecessary.
A large number of the undocumented children and mothers detainees detained at Dilley are likely eligible to apply for asylum and could be monitored using alternatives to detention, immigrant rights advocates and an immigration lawyer said on a call with reporters Wednesday.
Most of the women and children have suffered violence and persecution in their home countries in Central America, according to Christina Brown, an attorney with the American Immigration Lawyers Association.
"Nearly all the women and children held at Dilley are asylum seekers, the vast majority of whom have legitimate asylum claims," said Brown.
It costs between $266 and $300 per person per day to lock someone up at Dilley, according to Royce Bernstein Murray, a policy director with the National Immigration Justice Center.
Murray said the children and mothers housed at Dilley don't represent a danger to society, and could be monitored by other means like ankle bracelets, in-person reporting and unannounced home visits. Such alternatives cost between 17 cents and $17 dollars per person per day, according to the American Civil Liberties Union.
"We're really talking about astronomical sums of money," said Murray, "when alternatives to detention exist for this very low-risk population."
The family detention center, which is operated by the for-profit Corrections Corporation of America, opened its doors in December following a prolonged child migrant crisis along the U.S.-Mexico border, which attracted national media attention and disrupted the ongoing immigration debate in Congress.
The Obama administration has placed greater emphasis on family detention in recent months, in an apparent effort to signal that woman and children who cross illegally into the U.S. from Central America will indeed be detained and deported.
"These facilities help ensure timely and effective removals that comply with our legal and international obligations, while deterring others from taking the dangerous journey and illegally crossing into the United States," Thomas Winkowski, then acting director of Immigration and Customs Enforcement, said of the Dilley detention center in a November press release.
The Department of Homeland Security and the public information office at Dilley did not immediately respond to requests for comment for this article. The Corrections Corporation of America did not respond to multiple requests for comment.
Some 68,541 unaccompanied minors, the vast majority of them from El Salvador, Guatemala and Honduras, crossed illegally into the United States last year, according to Customs and Border Protection. A nearly equal number of children traveling with a parent were also detained at the border.
All but nine of the 239 detainees at Dilley come from those three countries, according to Brown and the others on Wednesday's call.
Before You Go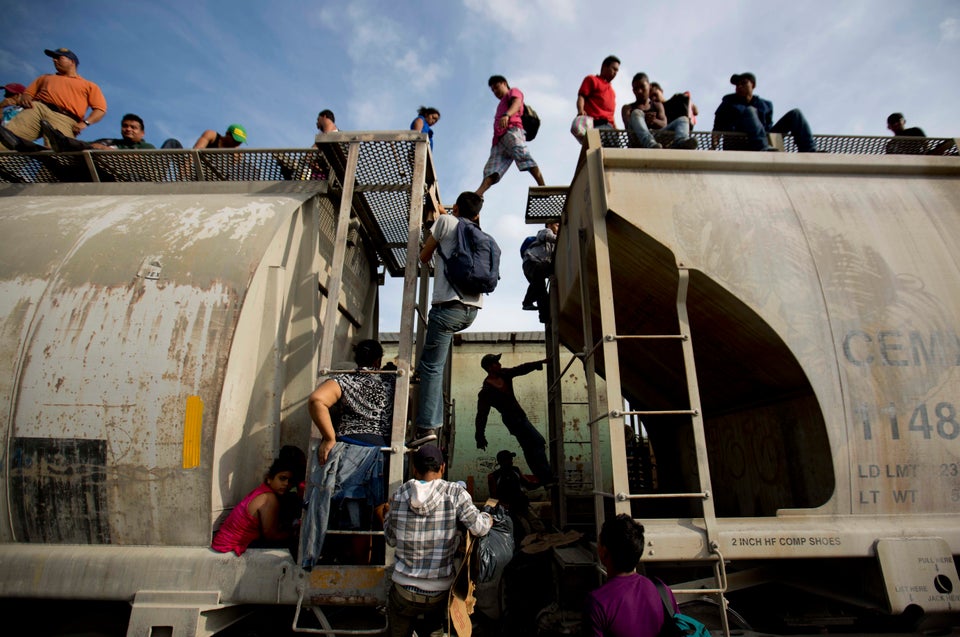 Why Latin Americans Really Come To The U.S.
Popular in the Community